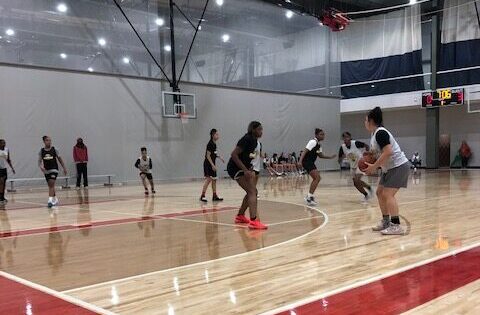 Posted On: 12/3/20 7:11 PM
As most have already seen on Twitter, I have been covering various AAU Program's workouts across the Chicagoland area. My next stop was with Example Sports, who have a wide range of talented players across all classes. Thanks to the players and coaches with the Example Sports program for having me!
2021 Samara Swire Samara Swire 5'5" | PG Lincoln-Way East | 2021 State IL , 5'5" Guard, Lincoln-Way East
Swire is a dynamic Point Guard with tremendous speed and ballhandling abilities. She uses her quickness to win one-on-one battles on the perimeter and create open shots for herself. Samara is a terrific on-ball defender, consistently giving opposing ballhandlers issues and coming away with steals often.
2021 Claudia Gallegos Claudia Gallegos 6'2" | PF Neuqua Valley | 2021 State IL , 6'2" Forward, Neuqua Valley
A versatile Forward with a mature style of play, Gallegos has become a dominant force on the low block. She is a strong athlete who knows how to control her body in the paint to gain position on defenders and create easy looks at the hoop. Claudia has developed a consistent jumper from the mid-range and uses excellent touch around the rim.
2021 Leia James, 5'7" Guard, Plainfield South
James is a tough and well-rounded Combo Guard who can excel as the lead ballhandler or from the wing as a slasher. She drives the ball well from the wing with her quickness and is not afraid of contact when attacking. Leia is a hustle player and willing rebounder on both ends of the floor.
2021 Autumn Jones, 5'10" Guard, Tinley Park
A strong Guard who can play/defend multiple positions, Jones possesses a wide range of skills on the offensive end of the floor. She attacks the lane with a purpose and does not shy away from contact at the rim. Autumn is an outstanding rebounder on both ends of the court and can guard a variety of players with her length and athleticism.
2021 Brynn Tabeling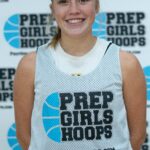 Brynn Tabeling 5'4" | PG Tuscola | 2021 State IL , 5'6" Guard, Tuscola
Tabeling is a speedy Point Guard who has the style of play every coach is looking for in a Floor General. She gives maximum effort every time she's on the court, plays tough on-ball defense against opposing Point Guards, and pushes the ball in transition with excellent court vision. Brynn is a proven shooter from beyond the three-point line and can finish among taller defenders at the rim.
2022 Thaya Luse Thaya Luse 5'8" | PF Aurora Christian | 2022 State IL , 5'8" Forward, Aurora Christian
A versatile Forward with a high IQ, Luse can make plays at all areas of the court with her ability to handle the ball and make shots from outside. She is smooth in the post with great footwork and touch around the rim. Thaya runs the floor well in transition and finds creative ways to score and set her teammates up for easy buckets.
2022 Evan Pittman, 6'2" Forward, Lincoln-Way West
Pittman is a strong interior Post player who seems to get better and better every time I see her play. She has a polished back-to-the-basket game and finishes well through contact. Evan is an outstanding rebounder on both ends of the court and plays solid defense in the post.
2022 Brianna Wooldridge Brianna Wooldridge 6'2" | PF Fremd | 2022 State IL , 6'2" Forward, Fremd
The #5 Ranked Player in Illinois' Class of 2022, Wooldridge is a powerful Forward who is tough to contain in the lane. She is strong with great athleticism and creates mismatches with her ability to handle the ball on the perimeter and attack the paint. Brianna is a dominant rebounder on both ends and has proven she can knock down Free Throws consistently.
2022 Nyla Walker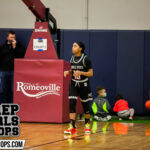 Nyla Walker 5'6" | PG Mother McAuley | 2022 State IL , 5'6" Guard, Mother McAuley
Walker is an electric Point Guard with great playmaking abilities all over the floor. She is quick and shifty in transition and uses excellent court vision to set her teammates up for easy buckets. Nyla has proven that she can be a knock down shooter with an impressive pull up jumper from deep and the mid-range.