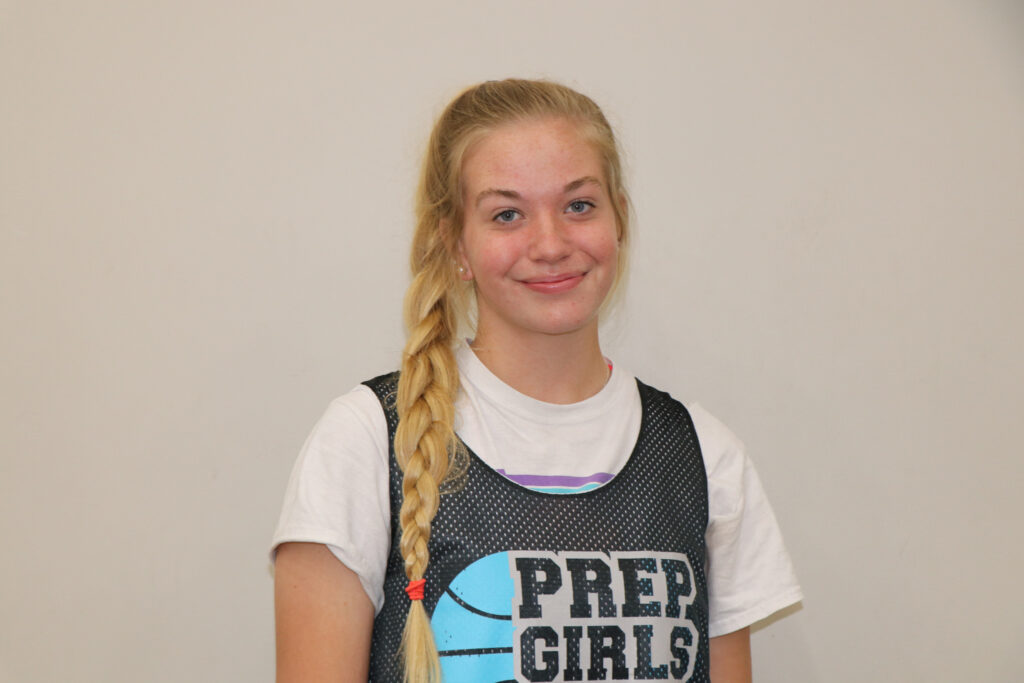 Posted On: 12/17/20 10:33 AM
Lets the games began. Last week kicked off the season for 99.99% of the schools in South Dakota. Two matchups, four teams, snuck in a game the week before last. But for the rest of the state, last week was the season opener. Take a look at some early interesting games, players head to head competition and more.
Brandon Valley @ Rapid City Stevens 
What a great opening test for both BV and RC Stevens. Two of the high-powered AA schools got an early playoff type battle. BV would prevail winning 58-57. The score does in fact indicate how closely the teams are matched up. BV's Emma Jarovski Emma Jarovski 5'8" | CG Brandon Valley | 2021 State SD had 16 pts and Hilary Behrens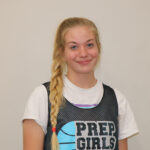 Hilary Behrens 6'1" | SF Brandon Valley | 2023 State SD followed up with 13 pts. Kenadi Rising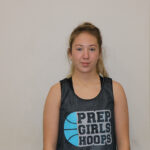 Kenadi Rising 5'10" | SG Rapid City Stevens | 2021 State SD lead the Raiders in scoring with 20 pts and Jayda McNabb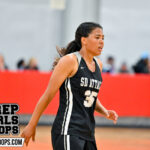 Jayda McNabb 5'10" | CG Rapid City Stevens | 2022 State SD added 13 pts with 6 boards. Jarovski is one of the best shooters in the state. She has a quick release with just a flick of the wrist. Behrens is PGH 2023 #1 ranked prospect with tons of potential oozing from her. McNabb of RC Stevens has next level athleticism to go along with a smooth game.   
Brookings @ Aberdeen Central 
Aberdeen Central ran through Brookings with a 64-30 victory. The Golden Eagles bring back a senior led team with Brooklyn Kusler Brooklyn Kusler 5'11" | PF Aberdeen Central | 2021 State SD , Abby Kopecky Abby Kopecky 5'8" | SG Aberdeen Central | 2021 State SD and Melanie Jacobs Melanie Jacobs 5'5" | PG Aberdeen Central | 2021 State SD . Kusler added an impressive 19 pts and Kopecky added 14 for Aberdeen Central. Kopecky is a Wayne State commit that has improved her game tremendously over the summer. She has a long wingspan which gives her opponents fits.  
O'Gorman @ Sioux Falls Roosevelt  
The Knights of O'Gorman traveled across town to face the Rough Riders of Sioux Falls Roosevelt. This was a great opening game with a lot of top prospects. OG would get the win 62-51 in a tough battle.  Retuning for the Knights are Augustana University commit Izzy Moore and one of the top juniors in Hannah Ronsiek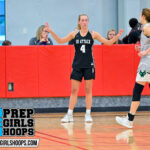 Hannah Ronsiek 5'11" | SG O'Gorman | 2022 State SD . A pair, in the Reilly sisters Bergen and Raegen, rounded out the pivotal experience for OG. They carried majority of the load for the Knights. One of the top freshmen in the state Mahli Abdouch Mahli Abdouch 5'6" | PG O'Gorman | 2024 State SD got some good minutes as well. Speaking of top freshman, Abdouch's counterpart and fellow top freshman is Jaidyn Dunn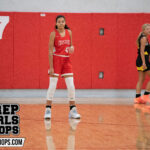 Jaidyn Dunn 6'1" | PF Sioux Falls Jefferson | 2024 State SD . She played significant minutes for the Rough Riders and was able to score 6 points, grab 8 rebounds and 2 blocks. The leaders of the crew are a few top 20 PGH ranked players in Kaela Martinez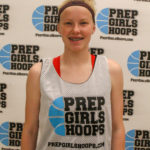 Kaela Martinez 5'8" | CG Sioux Fall Roosevelt | 2022 State SD , Taliyah Hayes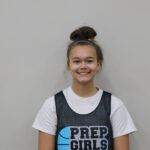 Taliyah Hayes 5'8" | CG Sioux Falls Jefferson | 2022 State SD and point guard Cierra Watkins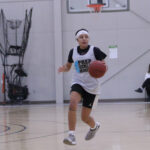 Cierra Watkins 5'6" | PG Sioux Falls Jefferson | 2023 State SD ,  
Dakota Valley @ Tea Area
Dakota Valley made the trip up interstate 29 to face Tea Area. It was lightning in a bottle. Tea would get the win 51-59 in a back-and-forth battle. Rachel Rosenquist Rachel Rosenquist 5'10" | CG Dakota Valley | 2021 State SD stuffed the stats with 24pts, 7 boards and 5 assists. Younger sister Rylee tallied 8 pts, 6 boards and 4 assists. Rylee has a great upside and the ability to drive past and through anyone. She wasn't that effective on the stat sheet, but her hustle plays kept DV in the game. Tea's offensive specialist Olivia Ritter Olivia Ritter 5'9" | SG Tea Area | 2021 State SD , Dordt University commit, led the Titans with 25 pts and 6 rebounds. Ritter is one of the best scorers in the state. She can shoot from well beyond the arc. This opens driving lanes for her to penetrate. Newly transferred Katie Vasecka Katie Vasecka 6'1" | CG Tea Area | 2024 State SD is settling in just nicely. Vasecka nearly had a double-double with 10 points and 7 rebounds. She's very skilled and will relieve some of the pressure on Ritter