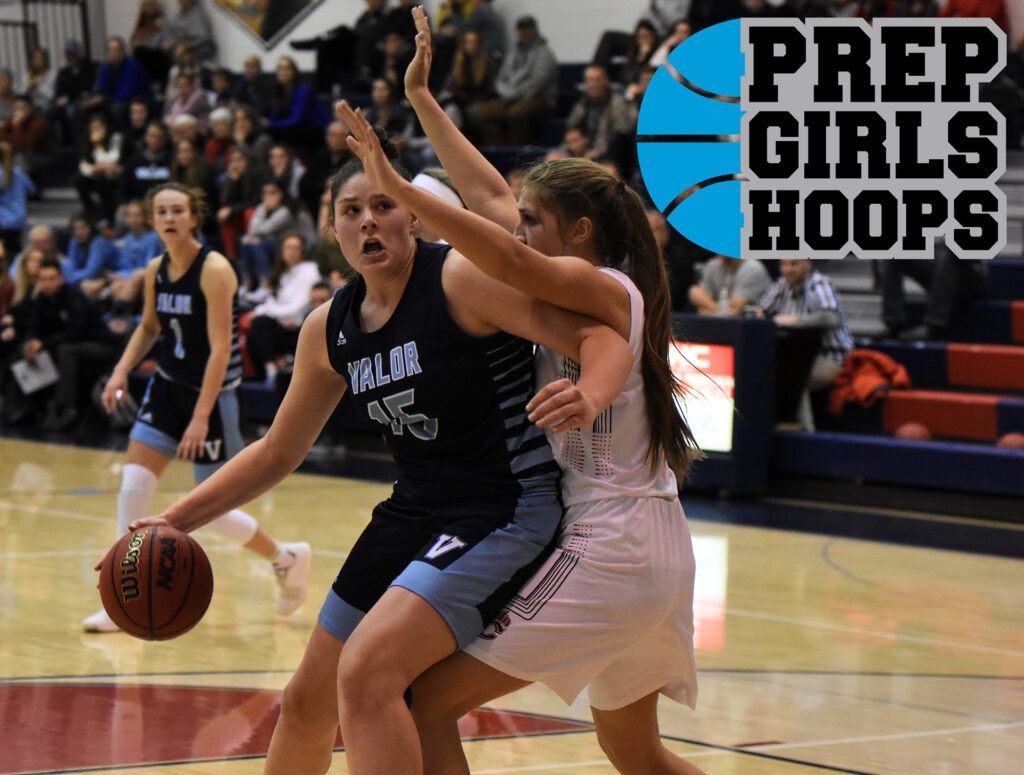 Posted On: 01/20/21 5:44 PM
The 2020-21 season, or rather Season B, is officially underway and teams will begin playing games next week.
When they do, the recruitment of Colorado's players will continue. While the modified campaign will be a short one, it will also be an important one for recruits in the 2022 class.
So far to this point, the top two players in Colorado's 2022 Class Rankings – Lauren Betts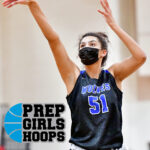 Lauren Betts 6'7" | C Grandview | 2022 State #1 Nation CO and Raegan Beers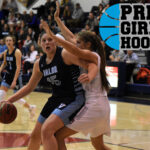 Raegan Beers 6'3" | PF Valor Christian | 2022 State #35 Nation CO – have committed prior to the upcoming high school season.
Betts, a 6-foot-7 forward who is widely regarded as the nation's top 2022 recruit, will be heading to Stanford University next season. The talented Grandview post is also the latest in a developing pipeline of top Colorado players to join the Cardinal that includes Jana Van Gytenbeek Jana Van Gytenbeek 5'7" | PG Cherry Creek | 2020 CO (Cherry Creek, 2020), Francesca Belibi (Regis Jesuit, 2019) and Ashten Prechtel (Discovery Canyon, 2019).
COMMITTED! GO CARDINAL! ❤️🌲 pic.twitter.com/Ly2YF8JkSS

— lauren betts (@laurenbetts12) January 13, 2021
Betts averaged 17.8 points, 11.2 rebounds and 3.9 blocks as a sophomore, while leading the Wolves to last season's Class 5A state championship game before it was cancelled because of the COVID-19 pandemic. She was also considering other top programs like Baylor, Louisville, Oregon, Notre Dame, South Carolina and Connecticut.
Beers, a 6-foot-3 post who is also widely regarded nationally as one of the top players in her graduating class, has committed to Oregon State. As a sophomore at Valor Christian last winter, Beers averaged 15.5 points, 10.1 rebounds and 2.1 blocks a night.
Some players will likely commit soon and other players like Grandview's Marya Hudgins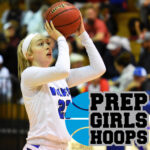 Marya Hudgins 6'0" | SF Grandview | 2022 State CO , the No. 3-ranked player in the class, aren't in any real hurry just yet.
Here's a look at Colorado's top 20 2022's to start the season: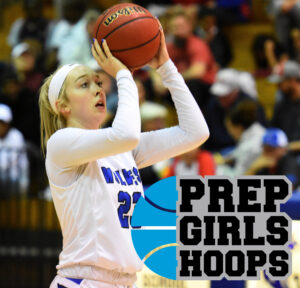 Lauren Betts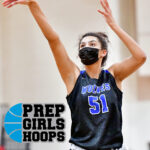 Lauren Betts 6'7" | C Grandview | 2022 State #1 Nation CO , 6'7, C, Grandview (Stanford)
Raegan Beers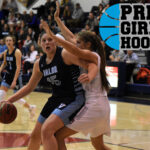 Raegan Beers 6'3" | PF Valor Christian | 2022 State #35 Nation CO , 6'3, PF, Valor Christian (Oregon State)
Marya Hudgins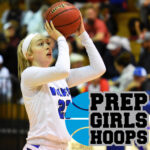 Marya Hudgins 6'0" | SF Grandview | 2022 State CO , 6'0, SF, Grandview
Imani Perez Imani Perez 6'3" | PF Mullen | 2022 State CO , 6'3, SF, Mullen
Taylor Ray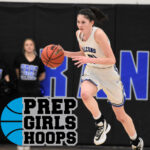 Taylor Ray 6'0" | SF Highlands Ranch | 2022 State CO , 5'11, SF, Highlands Ranch
Gracie Gallegos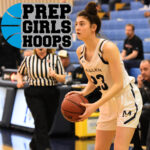 Gracie Gallegos 6'0" | SF Mullen | 2022 State CO , 6'0, SF, Mullen
Avery Bang Avery Bang 6'1" | PF Chaparral | 2022 State CO , 6'1, PF, Chaparral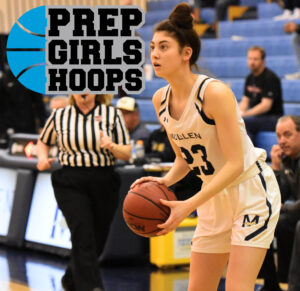 Jordan Jones Jordan Jones 6'0" | CG Regis Jesuit | 2022 State CO , 6'0, CG, Regis Jesuit
Alex Pirog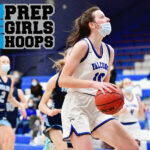 Alex Pirog 6'3" | C Highlands Ranch | 2022 State CO , 6'2, C, Highlands Ranch
Grace Moyers Grace Moyers 5'8" | CG Erie | 2022 State CO , 5'8, CG, Erie
Gabby Louther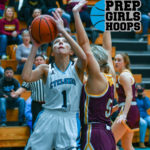 Gabby Louther 5'11" | SF Pueblo West | 2022 State CO , 5'11, SF, Pueblo West
Mikenzie Jones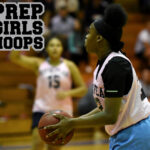 Mikenzie Jones 6'1" | C Vista PEAK | 2022 State CO , 6'1, C, Vista PEAK
Kylie Krise Kylie Krise 5'11" | CG Briggsdale | 2022 State CO , 5'11, CG, Briggsdale
Sam Crispe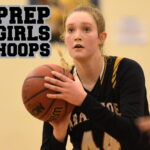 Sam Crispe 6'1" | PF Arapahoe | 2022 State CO , 6'1, PF, Arapahoe
Ny'Era West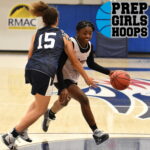 Ny'Era West 5'9" | CG Rangeview | 2022 State CO , 5'9, CG, Rangeview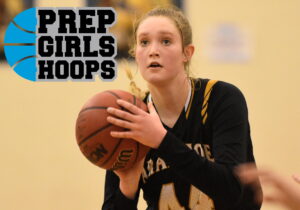 Anisa Turner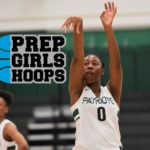 Anisa Turner 5'7" | SG George Washington | 2022 State CO , 5'7, SG, George Washington
Payton Sterk Payton Sterk 5'10" | PG Doherty | 2022 State CO , 5'9, PG, Doherty
Jessica Bollwahn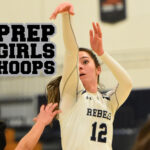 Jessica Bollwahn 5'11" | SF Columbine | 2022 State CO , 5'11, SF, Columbine
Kilah Freelon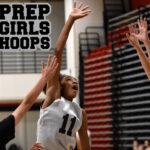 Kilah Freelon 6'0" | PF Mullen | 2022 State CO , 6'0, PF, Mullen
Grace Talbot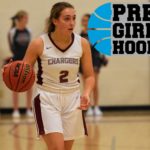 Grace Talbot 5'6" | PG Chatfield | 2022 State CO , 5'6, PG, Chatfield