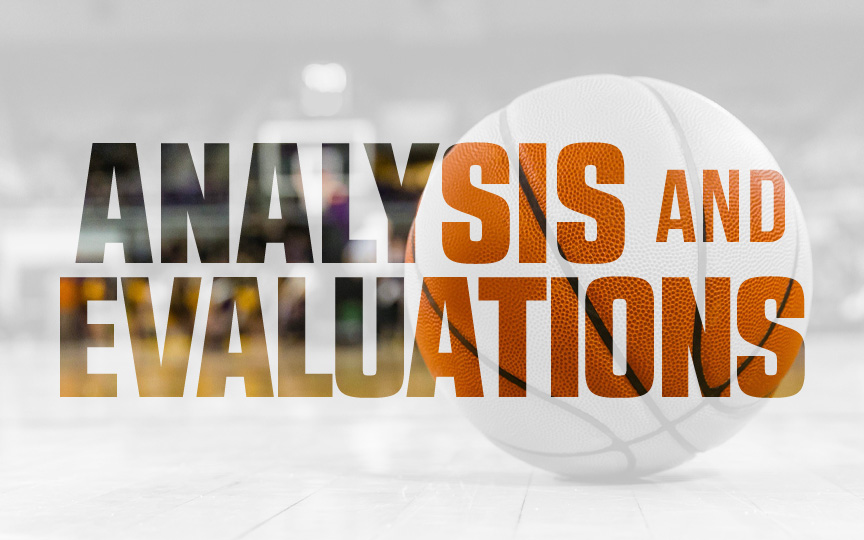 Posted On: 01/22/21 4:20 PM
2022 Ryann Wendt Ryann Wendt 5'10" | SG Downers Grove North | 2022 State IL , 5'10" Guard, Downers Grove North
A hard-working player on both ends of the floor, Wendt brings a ton of energy and thrives in an up-tempo game. The PWP North guard is an outstanding shooter from beyond the three-point line and shows toughness when attacking off the dribble.
2021 Samara Swire Samara Swire 5'5" | PG Lincoln-Way East | 2021 State IL , 5'5" Guard, Lincoln-Way East
Swire is a speedy Point Guard with great playmaking abilities on both offense and defense. She is a scrappy on-ball defender who uses her quick hands to force turnovers and turns them into fast-break opportunities. The Example Sports ball-handler has a good-looking jumper but does most of her scoring around the basket.
2023 Grace Roland, 6'2" Forward, Timothy Christian
A traditional Post who scores at a high rate in the paint, Roland moves well without the ball and knows how to win position on the block so her teammates can get her the ball. The IL Lady Lightning Center can knock down mid-range jumpers, but really dominates inside with a variety of post moves and her rebounding ability.
2024 Reagan Sipla, 5'11" Guard, St. Charles North
Sipla is an ultra-talented Freshman who brings a great amount of skill and energy on both ends of the court. The Mac Irvin Lady Fire Shooting Guard can play any of the guard positions with her skill set and is a willing rebounder on offense and defense. Reagan is an exceptional three-point shooter and uses her length and toughness to finish around the rim .
2023 Layla Henderson Layla Henderson 5'9" | SG Naperville North | 2023 State IL , 5'9" Guard, Naperville North
A versatile athlete who can play any of the Guard positions, Henderson is tough to stop when she attacks the lane. The M14 Hoops Combo Guard plays with good power and strength and doesn't shy away from contact at the hoop. She shoots it well from deep and plays great on-ball defense on opposing ball-handlers.
2022 Karleigh Creasey Karleigh Creasey 5'8" | CG Normal Community | 2022 State IL , 5'7" Guard, Normal Community
Creasey is an energetic and athletic guard who can score the ball at all levels. The Illinois Valley Warriors Combo Guard regularly beats her defender one-on-one and makes smart decisions in the lane. She has a consistently good-looking jump shot and finishes at a high rate around the rim.
2021 Makiyah Williams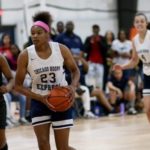 Makiyah Williams 5'11" | SG Trinity | 2021 State IL , 5'11" Guard, Trinity
A top player in the Senior class, Williams has taken her game to an even higher level this past year. The Chicago Hoops Express Shooting Guard's athleticism, ball-handling, and jump shot off-the-bounce make her nearly unguardable. Makiyah, who is Marquette-bound next year, has turned into one of the most dynamic playmakers in Illinois.
2024 Yahaira Bueno, 5'6" Guard, Bolingbrook
Bueno is a smooth ball-handler who plays with good maturity and a high IQ. The Bolingbrook Panthers Combo Guard can beat defenders off-the-dribble and finish creatively at the rim. Yahaira is an excellent passer and shoots the ball well from beyond the three-point line.
2022 Emma Moya, 5'7" Guard, DePaul College Prep
A skilled Guard who can play on or off ball with her ability to create and score from the wing, Moya is consistently reliable on the offensive end. The Example Sports Junior takes the ball strong to the rim and has a variety of moves to create open looks for herself.
2022 Amanda Hansen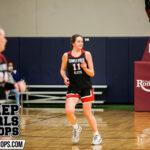 Amanda Hansen 6'2" | PF Fenwick | 2022 State IL , 6'2" Forward, Fenwick
Hansen is an athletic stretch Forward who makes a tremendous impact on both ends of the court. She runs the floor extremely well and finishes at a high rate in both transition and the half court. The Example Sports Junior gives great versatility on defense with her ability to guard the post or step out and defend the perimeter.