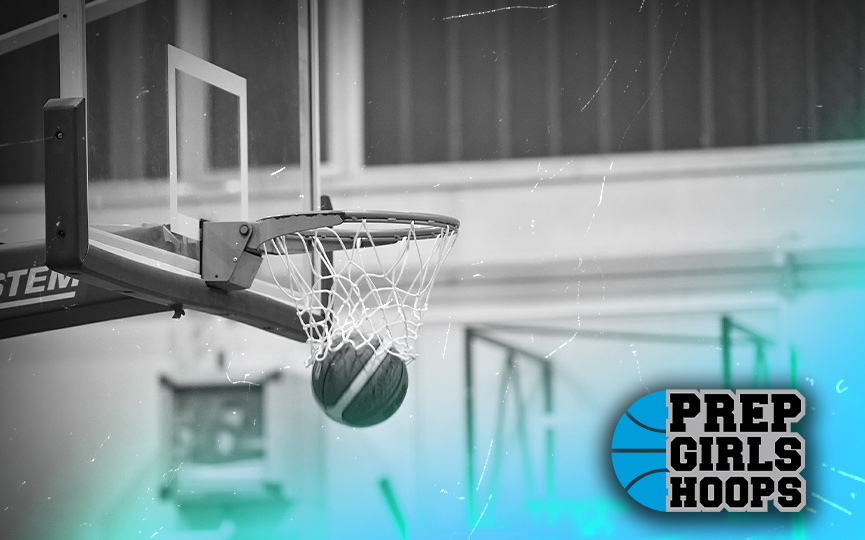 Posted On: 02/15/21 2:33 PM
Arizona's class of 2025 – prep girl eighth graders – is an outstanding group. Not only are many players skilled both offensively and defensively, but their grassroots competition has also made them ready to play as high school freshmen next year. Here's a profile of five outstanding players:
Jaziah Biley (Copper State, 2025): According to her coach Gabe Freeman, "Jaziah is as gifted as any girl I've seen at her age." Coach Freeman continued, "She is also very calm and composed and more mature than many at that age. You can write the X's and O's on the board and she would have figured it out before the play is executed on the court. She is about 5-8 and will continue to grow. Jaziah has a good jump shot but needs to continue to work on it. She is also a very good defender away from the ball. Jaziah is an outstanding rebounder and has shown great leadership skills. I've coached her and her teammates for six years and their bonding is incredible. There's no telling how much upside she has. Jaziah is definitely a Division I prospect."
Jaziah has a long body and, in many respects, is still developing her skills. She played well in the recent She Can Ball  Tournament that was held in December in Phoenix. By the time she gets to be a senior, she could be the best athlete of the class of 2025.
Savannah Dotray (AZ Stangs, 2025): Savannah also played well in the She Can Ball  Tournament in Phoenix and is gaining valuable experience in Grassroots tournaments. She is an outstanding passer, setting up scoring opportunities for her teammates. Savannah has three-point range for her jump shot and is becoming more skilled as an offensive and defensive player.
According to her coach, Gary Rath of AZ Stangs, "Savannah has been leading the eighth-grade girls' team since she was in the sixth grade, " he said. "She has grown tremendously as a player and her upside is unlimited in the future. Savannah needs to work on her jump shot but she also has the potential to be an outstanding defensive player. We will know how good she can be in the next few years."
When all is said and done, Savannah could be an outstanding all-around athlete.
Jailia Flowers (Phoenix Basketball Club – 2025): Jailia is a physical wing player who can attack the rim with either hand. She plays through contact and is now showing the ability to handle the ball on the perimeter. Over the last year her game has developed tremendously both offensively and defensively. Jailia had an outstanding tournament at the recent She Can Ball event in Phoenix.
Emma Benitez (AZ Outliers – 2025): A combination point and shooting guard Emma is a player who loves all types of competition. In the last year, she has improved her quickness and overall game. Emma is considered one of the better Southern Arizona prospects for 2025 with great upside. She also recently competed in the She Can Ball Tournament held in Phoenix this past December.
Demetria Dosela (SC Thunderbirds, 2025): Demetria has improved her game every year. She is one of the bigger players on the court – for her age – and is very effective as a rebounder. In 6th grade, while playing in the Gold Medal Basketball Tournament, her elementary school team won in the championship game, 36-15. Demetria finished with 18 points in the game, completely outscoring her opponents.
Demetria is considered a top ten player in the class of 2025 because of her rebounding skills, her defense in the paint, and her agility for someone her size. Defensively, she continuously directs her teammates for proper positioning. She has the potential to be an outstanding player.