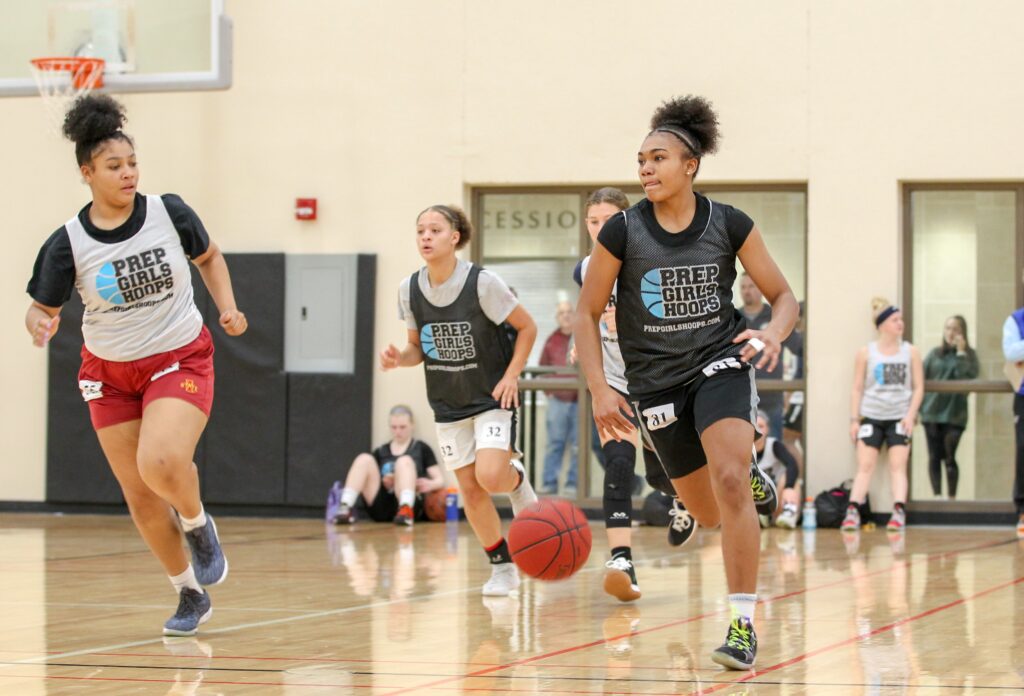 Posted On: 02/16/21 4:16 PM
Handicapping the field last season for Minnesota's Miss Basketball award could not possibly have been easier. Paige Bueckers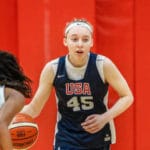 Paige Bueckers 5'11" | CG Hopkins | 2020 State MN of Hopkins was always going to be the winner and, as her show-stopping first season at the University of Connecticut has clearly demonstrated, it was the proper choice. In 2021, however, the field is wide open. What's different is the absence of two players who would surely have been up for serious consideration: Katie Borowicz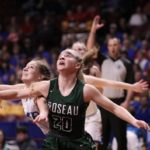 Katie Borowicz 5'6" | PG Roseau | 2021 State MN and Kendall Coley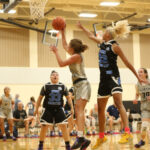 Kendall Coley 6'2" | SF St. Louis Park | 2021 State #94 Nation MN .
Borowicz, the crafty point guard from Roseau, and Coley, the graceful guard/wing/small forward from St. Louis Park, elected to depart early for the greener pastures of high major college basketball. In a pandemic-altered world, where freshmen will be granted an extra year of college eligibility, who can blame them? Borowicz is now in the lineup and getting good minutes at the University of Minnesota while Coley is working her way into the rotation at the University of Nebraska. So where does that leave us?
Today's task is to outline the five favorites, determine the next 10 contenders and identify 10 more seniors who will likely receive consideration. To be clear, these are not our selections. Rather we are endeavoring to predict what the Miss Basketball committee will do based on their previous patterns. These would include:
Career performance – This is basically an award for the player's body of work, not necessarily what they have done as seniors. This obviously impacts the late bloomers who may have taken awhile to step into the limelight.
Geographic representation – The committee has clearly been conscious about including players from all over the state, not just the seven-county metro area. Over 40% of last year's final 40 were from outside of the Twin Cities.
Class representation – About half of the last year's group of 40 finalists were from Class 4A schools, which produce the vast majority of top prospects. If pure performance were the only consideration that number would be higher, but it's great that kids from all four classes are in the mix.
Rankings don't matter – I'm not sure if the committee pays attention to rankings or not. In our case the rankings are predictions of success in college basketball, not specifically what players have done in high school, so that makes sense.
Skewed towards scorers – Let's face it: kids who can score always draw the most attention in the game of basketball. Points are quantifiable and easily identified, and the athletes who can put the ball in the basket are prized. Players who make their mark as defenders just don't get the recognition they deserve.
There's one other thing that's different this year: there are no Hopkins Royals in consideration. Unlike previous and future seasons, Hopkins has no seniors in its core group.
With all of that said, these are the players we think the committee will consider. We have listed them in alphabetical order by last name.
THE FRONT RUNNERS
THE NEXT 10 IN LINE
10 MORE WHO'LL GET CONSIDERATION
THE PREVIOUS 10 WINNERS
2020 –

Paige Bueckers

Paige

Bueckers

5'11" | CG

Hopkins | 2020

State

MN

, Hopkins (UConn)
2019 –

Kacie Borowicz

Kacie

Borowicz

5'10" | PG

Roseau | 2019

State

MN

, Roseau (North Dakota)
2018 –

Megan Walstad

Megan

Walstad

6'3" | C-PF

Eastview AAAA | 2018

State

MN

, Eastview (UW-Milwaukee)
2017 – Gabi Haack, Elk River (Bradley)
2016 – Nia Hollie, Hopkins (Michigan State)
2015 – Madison Guebert, Eastview (South Dakota State)
2014 – Carlie Wagner, NRHEG (Minnesota)
2013 – Rebekah Dahlman, Braham (Vanderbilt)
2012 – Marissa Janning, Watertown-Mayer (Creighton)
2011 – Rachel Banham, Lakeville North (Minnesota)
Top photo: Adalia McKenzie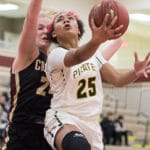 Adalia McKenzie 5'10" | CG Park Center | 2021 State #39 Nation MN of Park Center is one of the favorites to win Miss Basketball in 2021.