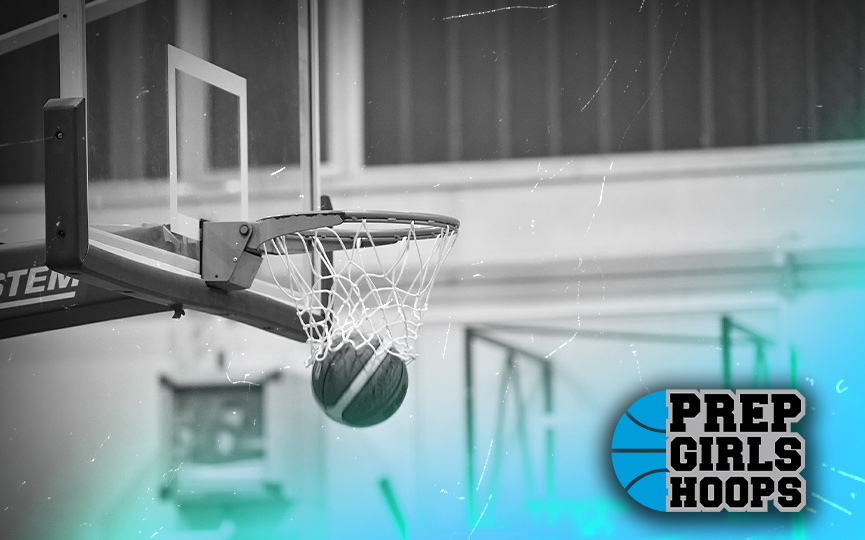 Posted On: 03/15/21 3:19 PM
We see it every year when Minnesota's high school coaches announce their all-state teams in March. While the selections are always interesting – and very meaningful to the players – it is the omissions that annually jump out and poke us in the eye. While everything else seems different about high school basketball this season, some things never change. The most glaring omission this time around is freshman Olivia Olson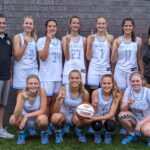 Olivia Olson 6'1" | CG Benilde-SM | 2024 State MN of Benilde-St. Margaret's along with 7th grader Tori Oehrlein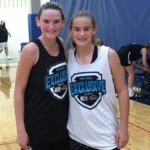 Tori Oehrlein 5'8" | CG Crosby-Ironton | 2026 MN of Crosby-Ironton.
In recent years when players have been left off the team it is usually for one of two reasons: Either the coach did not submit the nomination on time or the coach is not a member of the coaches association. Both are generally disqualifiers. That would not appear to be the case here according to the coaches involved. It seems impossible to me that the selection committee did not believe that Olson is among the top 33 players in class 3A. Ditto for Oehrlein in class 2A. Remarkable. If you read Prep Girls Hoops on even a casual basis then you are no doubt aware of what Olson and Oehrlein have done this season so I'll spare you the details. Both should have been in the top 10 of their respective classes. Hands down. No questions asked. It's not even debatable in my opinion.
There also appears to have been some confusion among coaches about whether or not players in 7th and 8th grade are even eligible. The nomination form only gives the option of grades 9-12. That's why Maddyn Greenway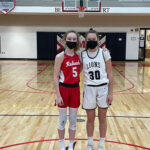 Maddyn Greenway 5'6" | PG Providence Academy | 2026 MN of Providence Academy wasn't nominated, although the 7th grader certainly deserved consideration. But 8th grader Addison Mack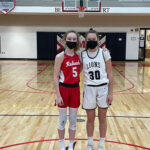 Addison Mack 5'8" | PG Minnehaha Academy | 2025 MN of Minnehaha Academy did earn an honorable mention that is well-deserved.
Among the 9th-12th graders, one could certainly make a case in 2A for Sophi Hall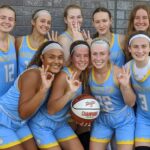 Sophi Hall 6'0" | CG Holy Family | 2023 State MN of Holy Family and Natalie Mikrot Natalie Mikrot 5'6" | CG Moose Lake-WR | 2022 State MN of Moose Lake-Willow River. In 4A, the one obvious name missing is Callin Hake Callin Hake 5'8" | PG Chanhassen | 2022 State #64 Nation MN of Chanhassen (Nebraska). You could also make a case for Ellie Buzzelle Ellie Buzzelle 5'9" | SG Rogers | 2022 State #60 Nation MN of Rogers (Grand Canyon) and perhaps Andrea Tribble Andrea Tribble 5'5" | CG Cooper | 2021 State MN of Robbinsdale Cooper.
All I can say is the Prep Girls Hoops post-season high school all-state teams will look different when they are published the week after the state tournament ends. Our criteria is quite clear: If you play high school basketball you are eligible, and we could care less what grade you are in.
Now on to the coaches official selections. Among the 40 players chosen for top-10 selection there are 28 seniors and 12 juniors with no sophomores or freshmen at all.
CLASS 4A ALL-STATE
Honorable Mention
Nia Holloway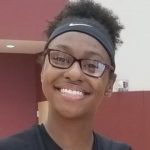 Nia Holloway 6'0" | PF Eden Prairie | 2022 State #45 Nation MN (Eden Prairie/Minnesota), Taylor Woodson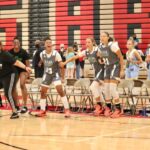 Taylor Woodson 6'0" | PF Hopkins | 2023 State #28 Nation MN (Hopkins), Lilly Meister Lilly Meister 6'2" | PF Rochester John Marshall | 2022 State #55 Nation MN (Rochester John Marshall/Indiana), Anna Miller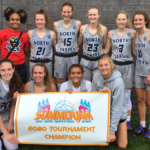 Anna Miller 6'2" | C Rochester Mayo | 2021 State MN , Rochester Mayo (Drake), Molly Lenz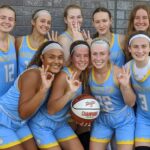 Molly Lenz 5'8" | CG Eden Prairie | 2023 State MN (Eden Prairie), Kaylee Van Eps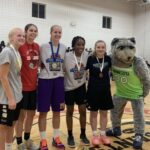 Kaylee Van Eps 5'11" | SF Chaska | 2021 State MN (Chaska/Lehigh), Desiree Ware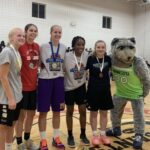 Desiree Ware 5'6" | CG Minnetonka | 2022 State MN , Minnetonka (Alabama-Birmingham), Paige Kindseth Paige Kindseth 5'10" | CG Farmington | 2021 State MN (Farmington/Presbyterian), Jade Hill Jade Hill 5'8" | PG Mpls. South | 2021 State MN (Minneapolis South/St. Thomas), Jenna Guyer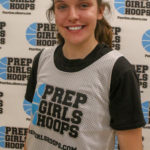 Jenna Guyer 6'2" | C Centennial | 2021 State MN (Centennial/Green Bay), Jordyn Lamker Jordyn Lamker 6'0" | SF Maple Grove | 2021 State MN (Maple Grove/St. Thomas), Johanna Langbehn Johanna Langbehn 6'2" | C Elk River | 2021 State MN (Elk River/St. Thomas), Amber Scalia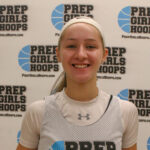 Amber Scalia 5'9" | CG Stillwater | 2022 State MN (Stillwater), Helen Staley Helen Staley 6'0" | PF Rosemount | 2021 State MN (Rosemount/Oakland), Kendal Cox Kendal Cox 5'9" | CG St. Michael-Albertville | 2021 State MN (St. Michael-Albertville/Winona State), Emma Miller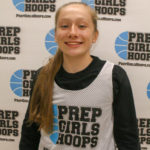 Emma Miller 5'1" | PG STMA | 2022 State MN (St. Michael-Albertville), Kylie Baranick Kylie Baranick 5'4" | CG Maple Grove | 2021 State MN (Maple Grove/Gustavus), Mikayla Aumer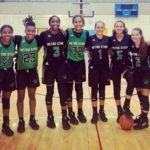 Mikayla Aumer 5'8" | CG Cambridge-Isanti | 2022 State MN (Cambridge-Isanti), Sophie Haydon Sophie Haydon 6'2" | PF Minnetonka | 2021 State MN (Minnetonka/George Washington), Logan Anderson Logan Anderson 5'8" | SF Forest Lake | 2021 State MN (Forest Lake), Jodi Anderson Jodi Anderson 5'11" | CG Centennial | 2021 State MN (Centennial/North Dakota), Kennedy Sanders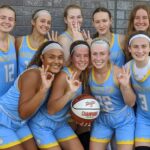 Kennedy Sanders 5'8" | CG Chaska | 2023 State MN (Chaska), Peyton Blandin Peyton Blandin 5'8" | SG Farmington | 2021 State MN (Farmington/Southwest Minn. State), Nunu Agara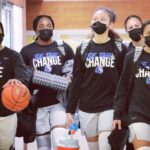 Nunu Agara 6'1" | PF Hopkins | 2023 State #32 Nation MN (Hopkins), Cassidy Carson Cassidy Carson 6'0" | CG Eastview | 2021 State MN (Eastview/South Dakota)
CLASS 3A ALL-STATE
Honorable Mention
Ava Stier Ava Stier 5'10" | PF Waconia | 2022 State MN (Waconia), Audrey Swanson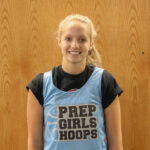 Audrey Swanson 5'11" | SF Waconia | 2022 State MN (Waconia), Mya Suess Mya Suess 6'1" | PF Kasson-Mantorville | 2021 State MN (Kasson-Mantorville), Hope Dudycha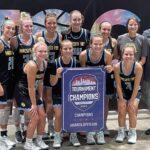 Hope Dudycha 5'6" | CG Austin | 2022 State MN (Austin), Alyssa Stamer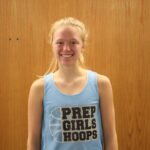 Alyssa Stamer 5'7" | CG Hutchinson | 2022 State MN (Hutchinson), Aby Shubert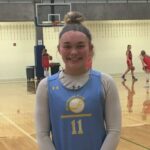 Aby Shubert 5'8" | CG Kasson-Mant. | 2023 State MN (Kasson-Mantorville), Briana Stoltzman Briana Stoltzman 5'8" | CG Mankato West | 2021 State MN (Mankato West/Southwest Minn. State), Laura Hauge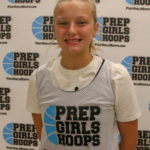 Laura Hauge 5'9" | SG St. Croix Lutheran | 2024 State MN (St. Croix Lutheran), Lilli Mackley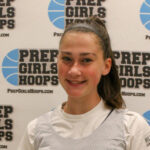 Lilli Mackley 5'11" | CG Hill-Murray | 2021 State MN (Hill-Murray/Dakota State), Bella Hartzel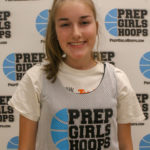 Bella Hartzel 5'8" | SG Hill-Murray | 2021 State MN (Hill-Murray), Courtney Nuest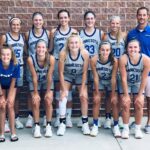 Courtney Nuest 5'8" | CG Becker | 2021 State MN (Becker/Bethel), Maren Westin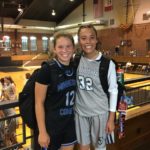 Maren Westin 5'8" | CG Becker | 2023 State MN (Becker), Taryn Hamling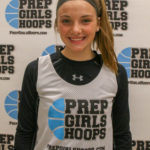 Taryn Hamling 5'9" | PG Grand Rapids | 2023 State MN (Grand Rapids), Mia Huberty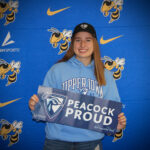 Mia Huberty 5'9" | CG Big Lake | 2021 State MN (Big Lake/Upper Iowa), Elly Schmitz Elly Schmitz 5'11" | SF Hermantown | 2021 State MN (Hermantown/Sioux Falls), Emily Wade (Bemidji), Haley Hawkinson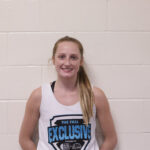 Haley Hawkinson 5'8" | CG Hibbing | 2021 State MN (Hibbing), Madelynn Young (Cloquet), Sydney Runsewe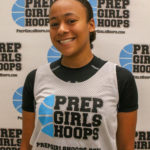 Sydney Runsewe 5'8" | CG DeLaSalle | 2022 State MN (DeLaSalle), Lucia Hauge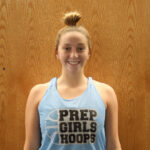 Lucia Hauge 6'0" | PF St. Croix Lutheran | 2021 State MN (St. Croix Lutheran/UW-Eau Claire), Champ Danso Champ Danso 6'0" | PF Simley | 2022 State MN (Simley), Emily Meier (Marshall), Sacia Vanderpool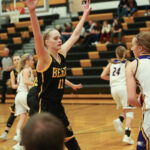 Sacia Vanderpool 6'4" | C Byron | 2021 State MN (Byron/Wisconsin)
CLASS 2A ALL-STATE
Honorable Mention
Addison Mack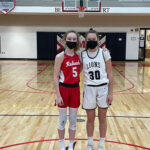 Addison Mack 5'8" | PG Minnehaha Academy | 2025 MN (Minnehaha), Lakesha Carter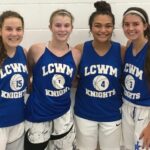 Lakesha Carter 5'6" | CG Lake Crystal-Welcome | 2021 State MN (Lake Crystal-Wellcome Memorial/Gustavus), Maria Counts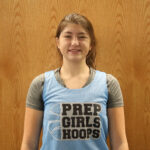 Maria Counts 5'11" | PF Providence | 2022 State MN (Providence), Greta Tollefson (Pelican Rapids), Macy Holtz Macy Holtz 5'7" | PG P-E-M | 2021 State MN (Plainview-Elgin-Millville/MSU-Moorhead), Emma Borowicz Emma Borowicz 5'8" | SG Crookston | 2021 MN (Crookston), CJ Adamson CJ Adamson 5'9" | CG Rochester Lourdes | 2022 State MN (Rochester Lourdes), Anna Stephenson (Pelican Rapids), Katie Johnson (Perham/Valley City State), Lexiss Trygg Lexiss Trygg 6'2" | PF Virginia | 2021 State MN (Virginia/Jamestown), Hannah Hannuksela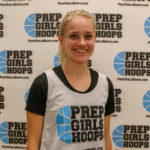 Hannah Hannuksela 5'8" | CG Mesabi East | 2021 State MN (Mesabi East/UW-Stout), Haley Garman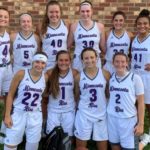 Haley Garman 6'0" | PF Redwood Valley | 2021 State MN (Redwood Valley/UW-Stout), Telia Graham Telia Graham 5'10" | SF Minnehaha | 2022 State MN (Minnehaha), Karli Nixon (Crosby-Ironton), Lexi Cloyd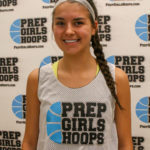 Lexi Cloyd 5'9" | CG Lake Crystal-Wel-Mem | 2021 State MN (Lake Crystal-Wellcome Memorial), Sophie Lahti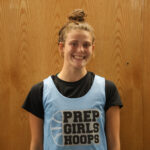 Sophie Lahti 6'1" | SF Pine City | 2023 State MN (Pine City), Sarah Lenz Sarah Lenz 5'8" | SG Belle Plaine | 2021 State MN (Belle Plaine/Jamestown), Nicole Bowlin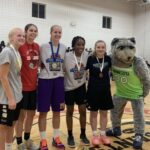 Nicole Bowlin 5'6" | PG Holy Family | 2022 State MN (Holy Family), Sydney McCann (Litchfield), Avery Koenen (Montevideo), Cate Moe Cate Moe 5'11" | SF Blake | 2021 State MN (Blake), Brigid Boyle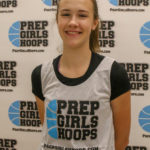 Brigid Boyle 6'0" | SF St. Agnes | 2021 State MN (St. Agnes/Wayne State), Lauren Johnson (Belle Plaine)
CLASS 1A ALL-STATE
Honorable Mention
Emma Geiwitz (Houston), Bobbie Bruns Bobbie Bruns 5'7" | CG Blooming Prairie | 2022 State MN (Blooming Prairie), Abbie Theusch (Alden-Conger), Megan Erickson (Randolph), Ellie Buchholtz (Kingsland), Sydney Windschitl (Sleepy Eye St. Mary's), Toryn Richards (Waterville-Elysian-Morristown), Brielle Bartelt Brielle Bartelt 5'6" | PG Waterville-E-M | 2021 State MN (Waterville-Elysian-Morristown/Iowa Lakes), Taryn Rauk (Hills-Beaver Creek), Marissa Radtke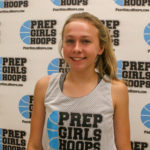 Marissa Radtke 5'6" | SG Lester Prairie-HT | 2021 State MN (Lester Prairie/Northern State), Morgan Chmielewski (Mayer Lutheran/St. Bens), Emma Lade Emma Lade 5'7" | CG Mayer Lutheran | 2022 State MN (Mayer Lutheran), Rylie Hirschey (Pine River/Backus), Destiny Piekarski (Littlefork-Big Falls), Riley Mooney (Stephen Argyle), Sienna Olson (Red Lake Falls), Clara Girdler (Red Lake Falls)