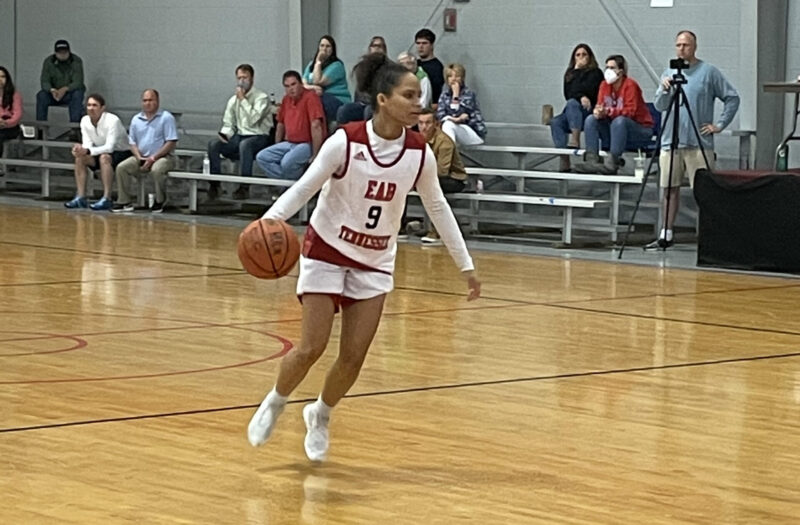 Posted On: 04/19/21 9:19 PM
The MYSA Mid-State Music City Classic hosted by Ty Mathews provided some nice competition for teams prior to entering their first live period of the year. Girls went toe to toe, displaying an exciting brand of basketball that left fans on the edge of their seats. Games were tight, leaving a small margin of error that could sway the game one way or another. There were some ankle-breaking moves, deep 3 shooting, and some electric plays that got the fans out of their seats. This was truly a great warmup for what's to come next week at many different cities across the country.
The high school division at the Music City Classic had a few big names to go along with some up-and-coming talent. These girls fought hard and it showed once the final buzzer sounded. At the end of the day, all the girls got the work needed to polish up their skills as they look to prepare to showcase themselves in front of collegiate coaches next week.
Here are some girls of the top girls who stood out at the Music City Classic this past weekend.
AC Milan (So., Stars Basketball Premier 2023)– The 5'9 wing is such a heady player. She can do it all for her ball club and her impact is felt on both ends on the floor. Offensively, she has a quick first step that allows her to get to the mid-range area. She can step out and shoot the 3 ball, but if you close out on her too hard, she's going by you to the rack. Defensively, she is an excellent on-ball defender who also contributes to controlling the boards. This Dickson Co. product will surely continue to make big strides this upcoming summer.
Brianna Burgess (So., Stars Basketball Premier 2023)– The 5'10 SF is a bucket filler. Knocking down 3s, taking it to the rim, offensively, she is super tough. Defensively, she controls the boards, gets hands-on balls, and creates opportunities that lead to buckets going the other way. Brianna has had a stellar 2020-2021 year so far. She has taken huge leaps as a sophomore, carving a name out for herself at every tournament stop she attends. Look for her to become a household name amongst schools very soon.
Sierra Kemelgor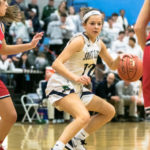 Sierra Kemelgor 5'8" | CG South Oldham | 2022 State KY (Jr. EAB Gold 2022)– She's just built different. Tough. Fierce competitor. Smooth with the ball in her hands. Sharpshooter. Leader of women. There are so many ways to describe this special talent. Sierra can shoot the ball at a high clip at all three levels. She can defend, make timely passes, and play get-in-your-face defense. Sierra was a catalyst for her EAB Gold team this past week, yet what stood out more is how she helped rally her troops during different times of the game. This 5'7 shooting guard out of South Oldham is someone coaches need to take a look at for sure. She is a game-changer who can help elevate the game of her teammates. Look for her to have a huge summer this upcoming season.
Monica Lindsey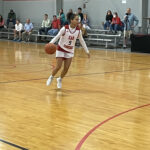 Monica Lindsey 5'5" | CG Central Hardin | 2022 State KY (Jr., EAB Gold 2022)– The 5'5 combo guard out of Central Hardin in Kentucky is all about tempo. She plays the game fast, yet with poise. She can see the floor well, get to the rack, and shoot the deep ball at a high clip. What was impressive about her was how she handled the ball during pressure situations, as well as took advantage of mismatches that allowed herself to get downhill to the rim. Her shiftiness left many girls stuck in their sneakers as she set them up to blow past them. Look for her to take strides over the next couple of months and garnish some attention from some D1 schools.
Alyssa Lindsey (Jr. EAB Gold 2022)– The other 5'5 combo guard out of Central Hardin may look like her twin sister, but her game is different. She is a lockdown defender who capitalizes on creating turnovers. Alyssa can get to the rim as well as shoot the deep ball efficiently. She has a knack for being in the right place at the right time. She is unselfish and makes the right play at the right time. This summer, she will surely get looks from school at the next level.
Brooklyn Crouch Brooklyn Crouch 5'8" | CG Upperman | 2022 State TN (Jr., Tennessee Magic)– Tough. That's the best word to describe this phenomenal athlete. She can handle the rock, shoot the ball at a high clip from deep, get to the rim and finish with contact. She logged a lot of minutes over the weekend and her presence was always felt on the court. Brooklyn has a high basketball IQ and can see the floor well. She has such a fluid shot release, every time she gets to set, it's almost automatic every day. She is a tough player to defend, but at the same time, she is a tough defender herself. She is a two-way player that can make an impact on both ends of the floor. Look for her to commit to a D1 school sometime soon. Wherever she goes, they are getting a difference-maker.
Aiyana Levy (Jr., Tennessee Magic)– The 5'7 combo guard is very impressive. She has a knack of being in the right spot at the right time. What stood out a lot during the game was her impressive footwork in certain situations. Teams tried to trap her, she stepped through to make timely passes. When she was going to the rack, she displayed a counter move when girls tried to block her shot. She did the little things right that always equaled to a bucket. Aiyana has a nice shot that she unleashes anytime. Not only can she get to the rim, but shoot the 3 ball efficiently as well. Look for her to make strides this upcoming summer ball season.
Alysha Jones ( Fr., Tennessee Magic)– The 5'8 product from Upperman is coming into her own. She did many little things right to contribute to her team taking the championship this past weekend. From contributing on the boards, setting picks to free guards up to drive, knocking down the occasional mid-range shot, Alysha was solid in her role for her ball club. Look for this small forward to take an even bigger role throughout the summer leading into the next high school season.
Hope Holt (Sr., Team Ambition) – The 5'6 combo guard out of Oak Ridge is nice. She is quick with the ball in her hands and sees the floor well. She has the ability to get downhill and shoot mid-range shots. Her ability to handle the press helped propel her team in many games over the weekend. Most importantly, she was a beast on the defensive, locking up other team's best offensive players. 
Catherine Hendershott (Sr., Team Ambition) – The 5'10 SF is a shooter no doubt about it. She shoots well from all levels of the court. Her ability to come off screens to shoot the ball as well as attack gaps, is very impressive. She led her team this past weekend in scoring multiple times. She is a volume shooter who puts up tons of points. This past year in high school, she led her school First Baptist Academy in scoring and was ranked in the top 10 in the state. She has an uncanny ability to put the ball in the hole no matter where she attacks from.