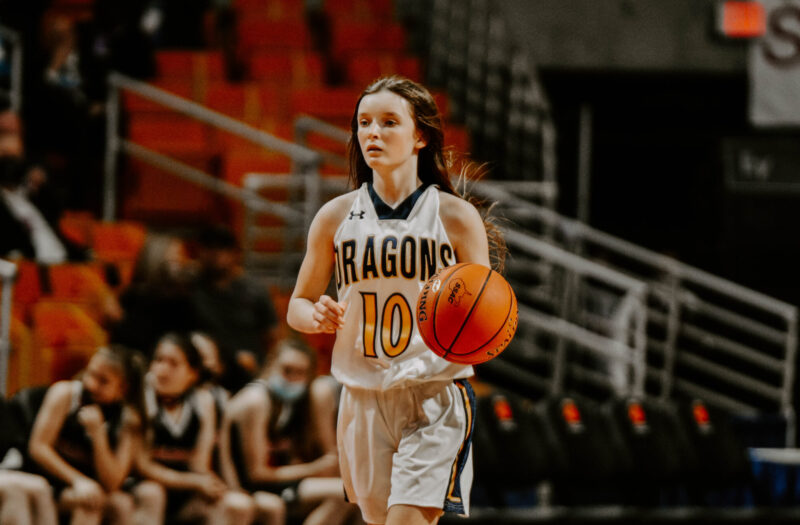 Posted On: 05/27/21 11:00 AM
We took five players from each grade level whom we believed could form the best starting lineup. Below are the five girls from the freshman class.
PG: Kenzie Clutter - Cameron
Kenzie Clutter is a solid role player. Clutter never tries to do too much handling the ball. She finds the open teammates in the gaps. Clutter will get her shots too and knock them down.
SG: Sophi Aldridge - Cabell Midland
Sophi Aldridge has great potential in her young career. Learning from experienced guards at Midland, Aldridge came off the bench still producing. Aldridge is a shot-maker. A high percentage from behind the arc. Aldridge hit many clutch shots late in games for the Knights.
SF: Finley Lohan - George Washington
Finley Lohan impressed many in her first season of high school hoops. Lohan has great size for her quickness. Lohan can use her size and frame to be a threat inside driving. She is comfortable catching and shooting behind the arc. 
PF: Josi Graves - Cabell Midland
Josi Graves is a solid big for Cabell Midland. Being behind some of their current talents, Graves