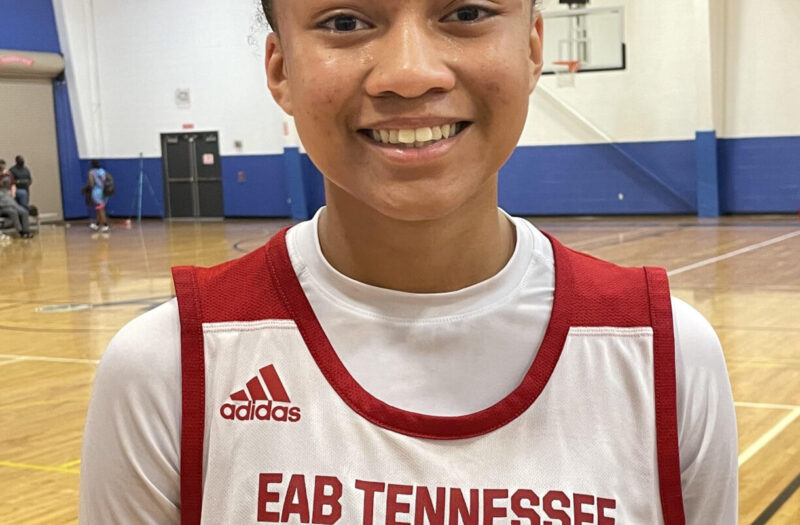 Posted On: 06/22/21 10:21 AM
In the class of 2024, there are some young ladies who have shown some flashes of being anchors for their ball clubs. Girls who can do not only the little things that can make a difference, but also carve out a niche to help shift the momentum towards gaining a victory for their team. From commanding an offense and dropping dimes, to establishing dominance in the paint, this class is filled with kids who have gotten early playing time and are establishing a presence early on.
The 2024 rankings are filled with girls who saw action for their high schools early in their careers. We aren't talking little minutes, but big-time opportunities to where they could make big contributions in the game. This stock risers article has some young ladies who will be a catalyst for their club for years to come.
Amy Elliott Amy Elliott 5'6" | PG Franklin | 2024 State TN (5'6, PG, Franklin)– She brings a Chris Paul mentality to the table, Amy has a motor on her. Dropping dimes is her specialty, yet she can get to the rim with her quick first step ability. She is a heady player who sees the floor well. She can make timely passes, knockdown clutch shots from multiple levels, and is the ultimate coach on the floor. Defensively, she is a lockdown who is going to get in her opponent's face the full length of the court. This young lady is something special and is already making a name for herself.
Kamaria Murry Kamaria Murry 5'6" | CG Rockvale | 2024 State TN (5'7, CG, Rockvale)– Got some minutes early on in her high school career. Kamaria made some clutch shots for her club in some big-time games. She likes to put the ball on the floor but can shoot it well from beyond the arc. She has great foot speed, where she unleashes her ability to attack both ends of the floor. Whether it is getting to the rim offensively or defending her opponent, Kamaria is a difference-maker when it comes to her team.
Maddy Newman Maddy Newman 6'0" | C Gatlinburg-Pittman | 2024 State TN (6'0, C, Gatlinburg-Pittman)– She is a smooth operator. Maddie showcases great footwork around the painted area. She can unleash multiple moves with her back to the basket but also can display a plethora of moves faced up. Her presence is really felt when she is on the court. Defensively, she is a shot blocker who controls the boards. Teams shied away from her due to her ability to change the trajectory of balls. Look for her to establish herself as a top player from the East Tennessee area for coaches to seek out.
Sammy Taylor Sammy Taylor 5'7" | SG Fulton | 2024 State TN (5'7, SG, Fulton)– Ballplayer. Period. Sammy is as tough as they come. She can shoot it at a high clip, but getting to the rim is her forte. She has impressive speed and quickness that she understands and knows how to utilize. Her ability to get to the rim offensively creates so much havoc that frees up her teammates on the perimeter. She is great in the transition game where she can hit the mid-range shot. Defensively, tipped balls, poked balls, any time a ball is exposed, it's hers. Look for Sammy to grow and gain traction on coaches' radars as she progresses throughout high school.
Mauryah Jones Mauryah Jones 5'6" | PG Fayette-Ware | 2024 State TN (5'6, PG, Fayette Ware)– Possesses playmaking ability on both ends of the floor, MJ is the spark plug for her team. Offensively, she can get to the rim and finish with contact, make timely passes to the post and wings for easy buckets, and shoot the ball herself from multiple levels. Defensively, she creates havoc that leads to turnovers. She has quick hands and feet that enable her to jump passes and take it the other way. She has the heart of a lion and will look to establish a name for herself in the Memphis area for years to come. 
Annie Buisson Annie Buisson 5'6" | PG Brentwood Academy | 2024 State TN (5'6, PG, Brentwood Academy)- Gymrat. Floor general. Annie is tough as nails. She is a fiery hooper who flat-out gets it done. From delivering pretty assist to teammates or knocking down shots herself, this young lady is a go-getter. Offensively, she sees the floor well. She has the ability to attack gaps to either create for herself or dish it to others. She is nice from beyond the arc. Defensively, she flies around creating havoc for her opponents. She may be smaller in stature, but she packs a big punch. Look for her to be on college coaches' radars early on in her career.
Angel Martin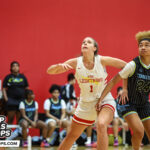 Angel Martin 5'9" | CG Clarksville | 2024 State TN (5'7, CG, Clarksville)– Her game is quiet. So, so, quiet. Yet, when the final buzzer sounds, you don't realize she just carved up the opponent with impressive numbers. Angel is smooth with her game and has the ability to attack at various times throughout the course of a ball game. She can shoot it from 3, get to the rim, and make creative passes. She is tough with the ball in her hands at any time. Defensively, she has great foot speed and anticipates well which leads to turnovers. Transition buckets are a part of her game. Look for her to receive a lot of looks early in her career as she continues to trend upwards on being one of the next-gen players out of the Clarksville area.