Cherishing every moment given to us is very essential. This life goes by extremely fast; and sometimes there are no next times, time-outs, or second chances. Take every opportunity you get, and make the most of it and never look back. These incoming sophomores are at a very important time in their high school career, as they are getting to that age of fulfilling the responsibility of taking on many duties in their lives. They have one year of high school under their belt, so they are getting more comfortable with the challenges and astonishment that arose as first year freshmen. They are probably taking on a higher role on their varsity basketball team; becoming a more integral dimension of the squad. Whether that is being the new leading scorer, the best 3-point shooter, the defensive specialist, the sixth man off the bench; all of these kids are coming into their own and letting their walls down in terms of becoming the best basketball player they can be. College coaches pay very close attention to that current tenth grade class, as this is a year to really get on coaches' radars, make a name for yourself, and open eyes by introducing your skill and talent on the varsity basketball scene. The time is now for these 2024 kids to work hard, get out of their comfort zone, make mistakes every now and then, and perform to the best of their ability day in and day out. I am now heading into the locker room, getting out my dry erase marker, and am going to write about five hoopers in this 2024 class who have some highly touted basketball ability. Wham!
Emma Townsley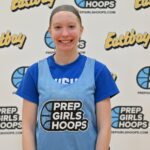 Emma Townsley 5'7" | SG Benton | 2024 State IA , 5'7, PG, Benton, 2024
Highly skilled guard. Can create opportunities for herself and teammates. Sweet handle. Can take ball off the bounce and finish on the drive. Pure 3-point shooter. Switches over to the defensive end and carries that same mentality with great athleticism and quickness. Thief in passing lanes. Crafty player. Good upside. 
https://www.hudl.com/profile/14996900/Emma-Townsley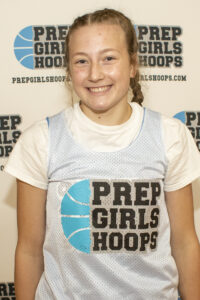 Lucy Wolf Lucy Wolf 5'7" | SG Iowa City West | 2024 State IA , 5'7, SG, Iowa City West, 2024
Talented guard. Can score at will with ease. Difficult player to guard, and if you give her too much space; she'll drain the 3 ball; and if you guard are too tight, she will blow by you to finish at the rim. Displays deep range. A good handle to fool defenders. Great court awareness and vision. High IQ kid. Brings a scoring mentality to the floor. An athletic defender. Bright upside. 
https://www.hudl.com/profile/15461670/Lucy-Wolf
https://www.ncsasports.org/womens-basketball-recruiting/iowa/iowa-city/iowa-city-west-high-school/lucy-wolf
Eva Solseth Eva Solseth 5'9" | SF Southeast Polk | 2024 State IA , 5'9, SG, Southeast Polk, 2024
Another influential, knowledgeable guard who is a flat out scorer. A sharpshooter with a beautiful stroke from the 3-point line. Has a high understanding of the game. Upbeat, passionate, energized kid. Runs floor well to finish easy buckets. Brings a ton of versatility on both ends of the floor. Great savvy. Tremendous finisher at rim. Terrific upside. 
https://www.hudl.com/profile/15417904/Eva-Solseth
https://www.youtube.com/watch?v=U4Onfj9aiuo
https://www.youtube.com/watch?v=B8hbGDV_ua4
https://www.facebook.com/GBBball/videos/420952835484672/
Delanee Seay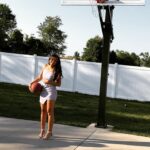 Delanee Seay 5'7" | SG Prairie | 2024 State IA , 5'7, SG, Fort Madison, 2024
Natural guard with a great feel for the game. Can bring it on both ends of floor. Top-notch perimeter skills. Can get to the rim and finish with contact. Has a pretty stroke behind the 3-point line. Can ignite the offense by being able to score in various ways. Tremendous handle. Very athletic player. Snake in passing lanes to pick off the passes. Is already grabbing national attention. Miraculous upside. 
https://www.hudl.com/profile/15442730/Delanee-Seay
https://www.youtube.com/watch?v=ke6CZqAGRvw
https://www.youtube.com/watch?v=xUOirCx3KD0
https://twitter.com/DelaneeSeay/status/1403526253009944580/photo/1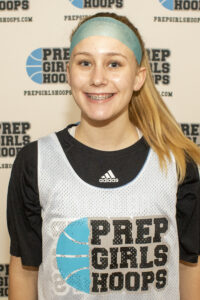 Sophia Shannon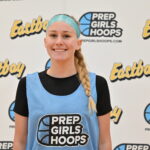 Sophia Shannon 5'10" | SG Martensdale-St. Marys | 2024 State IA , 5'9, SG, Norwalk, 2024
A groovy, slick shooter who can snipe it from just about anywhere on the court. Has a nifty step-back move on her shot to top off a pure stroke. Can utilize the dribble and take it off the bounce to get to the rim and finish with one or two in the lane. Has good length and wingspan. An athletic player with tremendous instincts and natural skill. Runs floor well and understands game at a high-level. Incredible upside. 
https://prospectsnation.com/player/sophia-shannon#videos
https://jrallstar.com/2020/11/player-spotlight-sophia-shannon-ia-2024/
https://www.youtube.com/watch?v=V5iwaI3Du3k
https://www.youtube.com/watch?v=rQ3zrHF65_w
https://www.youtube.com/watch?v=B8hbGDV_ua4