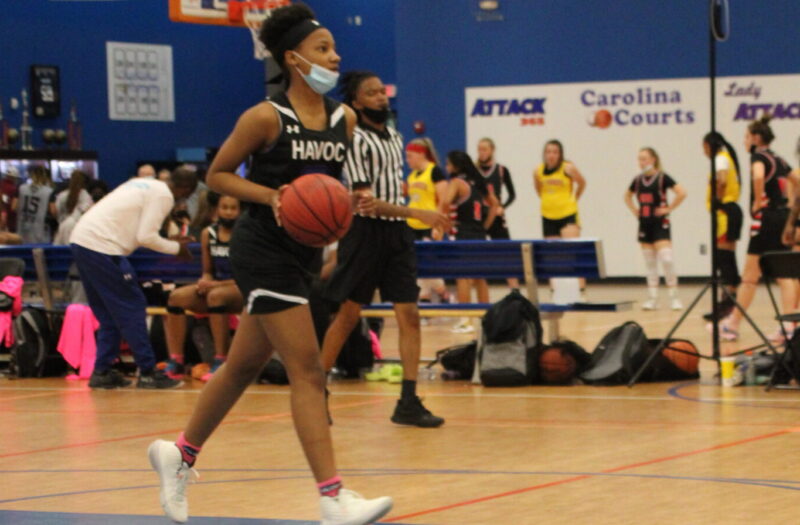 Posted On: 07/9/21 10:19 AM
Ok, its official live period is back! Every event had lead us up to this point where the college coaches make their return back to watch the girls play in person. We have a long week ahead of us so here we go with the day one studs!
Darianna Alexander| West Virginia Thunder 
This is only my opinion, I have never seen an 8th grader like her! She has the swag and the moxie to back it up. Very cool player but will use the game emotion to fire herself up! She literally has years to improve her game and let's see how high she can go! By the way, she put up 25 against a good team Durant team.
Kendall Dudley| Team Durant
She is a legit 6'3 wing future US Olympian. Making that team has just padded the resume of the prospect. So long she will be a matchup problem all week. Scores on all three levels on the floor and she only will be a sophomore next year!
Alphonsia Eleko|Lady Phoenix Rudd
The narrative is that Chloe is undersized as a power 5 power forward but Alphonsia "CC" Eleko is showing otherwise! At 6'0 she is