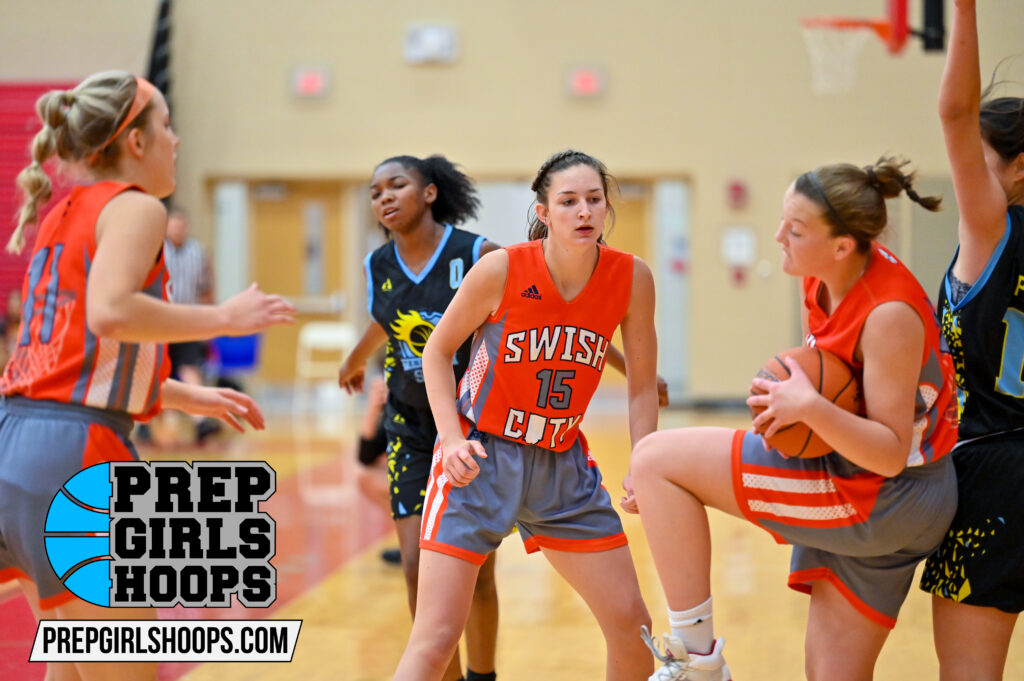 Posted On: 07/28/21 10:14 AM
The featured image is of S.W.I.S.H. City 16U players securing a rebound at Fishers High School over Memorial Weekend.
With the 2021 grassroots season wrapping up over this last weekend, I wanted to finish introducing several of the state's programs over the next few days. For the bigger programs in 17U-15U, they will get their own articles, while some of the smaller programs and individual teams will be found later in articles summarizing the remaining teams in each of those age groups, 17U-15U. Below is a look at the S.W.I.S.H. City program. While they were "new" to the scene this year, it was actually more of a rebranding of the Indiana Elite S.W.I.S.H. program, operating out of the Evansville Basketball Academy. They draw girls primarily from Southwest Indiana, with a handful coming across the river from Kentucky.
17U:
The 17U entry for S.W.I.S.H. City fought through a lot of adversity during the season, and they battled a lot of injuries. But they always played hard and competed with some of the better teams in the Midwest. High-scoring Boonville guard Alaysha Brandenberger Alaysha Brandenberger 5'6" | CG Boonville | 2022 State IN (2022) was often a bright spot for this squad, pouring in baskets