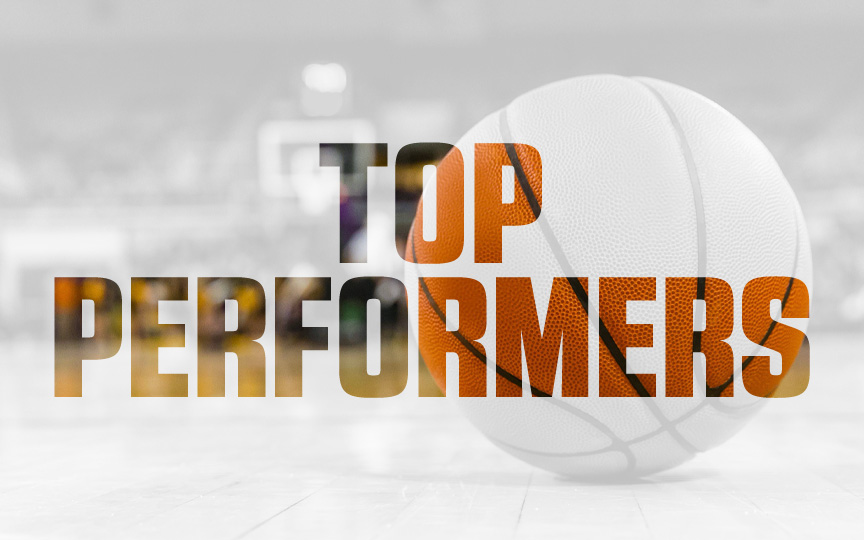 Posted On: 07/8/21 8:10 AM
Throughout the course of this month, I will do my best to bring you daily updates on players I've seen the previous day. Some articles will include strictly Indiana prospects, while others might include other Midwestern or National prospects. Below is a look at seven young ladies who I felt stood out with their play in the games I was able to see yesterday at the Run 4 The Roses Classic in Louisville, Kentucky.
Olivia Smith Olivia Smith 5'4" | PG Fort Wayne South Side | 2022 State IN , 2022, 5-4 PG, Fort Wayne South Side H.S.
Olivia has always been entertaining to watch. She is a strongly built, quick/fast, and explosive lead guard who is constantly making plays at both ends of the floor. Her ability to get defenders off-balance and either shoot over them, or attack the basket and finish through contact, make her one of the best scorers at her size in the state. She also has the vision and ball skills to be a traditional point guard and find teammates, plus she's a tough, in-your-face defender who frustrates opposing ball-handlers. She has already committed to Eastern Michigan University.
Taylor Treat Taylor Treat 5'5" | PG New Albany | 2022 State IN , 2022, 5-5 PG, New Albany H.S.
I've been a fan of Taylor's since I first saw her as a Freshman, so it's fun seeing how her game has matured, and how she's so much steadier and more efficient as a rising Senior. She isn't very big, but she is extremely quick/fast, very long at her height, and she is in constant motion. She has turned herself into a consistent perimeter shooter, which makes her hard to guard because if you play her too tight, she'll just go around you. She's also a willing passer, plus she can defend the ball 84-feet.
Kyndell Jochim Kyndell Jochim 5'11" | SF Franklin Community | 2023 State IN , 2023, 5-11 SF, Franklin Community H.S.
I first heard about and saw Kyndell in April, and for as little as I knew about her, I have grown to like and appreciate her game each time I've seen her since. She is incredibly long, fluidly athletic, and she is a very good perimeter shooter. I felt like she was 'just' a shooter in April, but now she looks more aggressive, attacking the rim with intent, and trying to score it more consistently at all three levels. She still needs to add strength, but she could be a really nice, late-blooming prospect once she finishes growing.
Brooklyn Smitherman Brooklyn Smitherman 6'4" | C Noblesville | 2023 State IN , 2023, 6-4 C, Noblesville H.S.
Brooklyn is another kid who has been intriguing to watch develop over the last couple of years. She is really starting to become a much more complete and impactful ballplayer. She runs the floor well, has decent hands, and can finish around the basket. She looks stronger and is absorbing contact better, plus she is starting to do more away from the basket. Brooklyn has always been an effective paint defender because of her height and length, but now she's sitting down lower and helping out on the floor more.
Alison Stephens Alison Stephens 5'11" | SF Homestead | 2023 State IN , 2023, 5-11 F, Homestead H.S.
Alison had a huge moment yesterday, when she was fouled on a 3-point attempt, down two, with no time left in overtime. She calmly stepped to the free throw line and buried all three shots to win the game. She is such a skilled and versatile forward who can play inside-out. She has enough size, strength, and toughness to post smaller defenders, plus she's good shooting it or attacking from the mid-post. She also looks comfortable outside, making the occasional 3-pointer or attacking from 20-feet.
Keylee Hudson Keylee Hudson 5'9" | SF Eastern Greene | 2024 State IN , 2024, 5-9 W, Eastern Greene H.S.
Keylee is a strong and skillful wing who can play any of three positions. She has really nice ball skill and can act as a point forward, initiating the offense and creating for others. She has some touch from the perimeter and can run off screens as more of a perimeter scorer, plus she is an aggressive and physical downhill attacker. She draws a lot of contact, gets to the line, and makes shots. She's also a really nice rebounder for a perimeter player. I think she's best defending bigger guards or wings, but she definitely works hard defensively.
Rachel Wirts Rachel Wirts 6'2" | C Center Grove | 2024 State IN , 2024, 6-2 C, Homeschooled
Rachel is one of the more impressive young bigs in the state. She has an athletically strong frame, some length, and she moves fairly well for a post player. She has a nonstop motor and runs well in transition, plus she has nice hands and can catch passes on the run, gather herself, and finish around the basket. At this point in time, she has a lot of physical tools, and while she continues to get stronger and more explosive, she could benefit from continuing to work on stretching her game more and more. She is a nice talent.