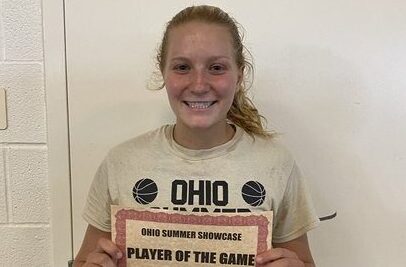 Posted On: 07/21/21 4:25 PM
Zaniya Murray- 5'5, G, Taylor Allerdice H.S. (PA) If every player had the intensity and drive that Zaniya displays on defense, it would be a pretty low scoring game for their opponents! Murray's defense is suffocating! She has a solid outside shot, and her passes- she puts some zing on them! She loves a fast pace game!
Kierra Richmond Kierra Richmond 5'8" | CG Shady Spring | 2022 State WV - 5'8, G, Shady Spring H.S. (WV) Richmond impressed me with her all-around performance. She is a strong player on both ends of the court, with the ability to shoot behind the arc, and find seams to the basket. Kierra is fast in transition, makes smart choices, and knows when and how to get her teammates involved. High basketball IQ- strong player!
Mikayla Mattimore- 5'6, G, Northview H.S. Mattimore was on fire Sunday, showing a strong offensive effort! She possesses a quick release, hands are ready to catch and shoot, and has a smooth form. She can knock down the three pointer with consistency and was definitely a spark for the team! Moves well without the ball, locates well, and finds her rhythm quickly.
Breann Reaman- 5'8, G, Anna H.S. I love to watch players who will just do whatever it takes