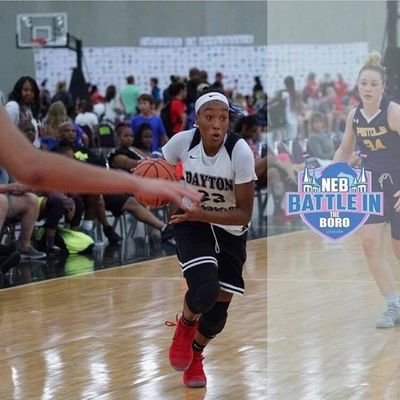 Posted On: 07/8/21 4:25 PM
Two of the top teams in the country went head to head this week in Louisville at The Cut in a very back and forth showcase game. With the stands packed and multiple colleges in attendance, this game did not disappoint. Sports City U came back from down 8 and ran away with it towards the end winning 66-55. Best game of the tournament. Lots of talent on both teams.
2022 5'9" #1 Karley Johnson - Arkansas Banshees 17U
Johnson is an extremely valuable player for her team. Very aggressive and will fight hard no matter the score or the amount of time left in the game. Skilled player on both ends of the floor that can handle the ball and hit the pull-up mid-range jumper. She has a high basketball IQ and knows exactly who to get the ball in the hands of. Karley had multiple tip steals towards the end of the game that led to energy for her team to keep them in it. She also is not afraid to set up and take a big charge. Very fun and energetic player to watch.
2022 6'2" #22 Ysabella Fontleroy - Arkansas Banshees 17U
This is a player