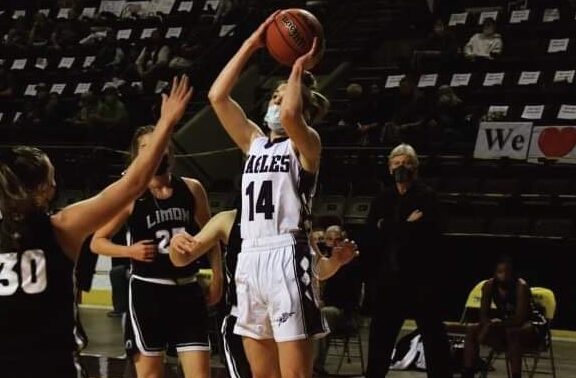 Posted On: 08/10/21 12:15 AM
* Karly Godsey - Wray (pictured above)
When you think about a team's potential for the coming year, you first glance at who's graduated, right? Here's a way to rank teams based on how much scoring production is graduating from each team.
These Graduation-Adjusted Ranking (GAR) take the playoff seed from 2021 teams and factor in the percentage of scoring each team is losing to graduation to produce a ranking moving forward.
If you missed our other GAR articles, check them out for 3A, 4A, and 5A.
Let's see how it works. Hotchkiss, Gilpin County, Rangely, and Monte Vista all graduate less than 12% of their 2021 scoring. You'd obviously expect them to rise and in this formula they rise from 18th, 24th, 26th, and 28th ranked up to 11th, 15th, 19th, and 22nd, respectively. Holyoke (1-seed in '21) and Sanford (3-seed in '21) don't lose much scoring either but they don't have much room to move up. Sanford does take over the 2nd spot.
Conversely, Rocky Ford, Ignacio, and Olathe graduate more than 75% of their scoring. They drop from 5th, 12th, and 14th ranked to 16th, 23rd, and 26th, respectively.
Hopefully these rankings