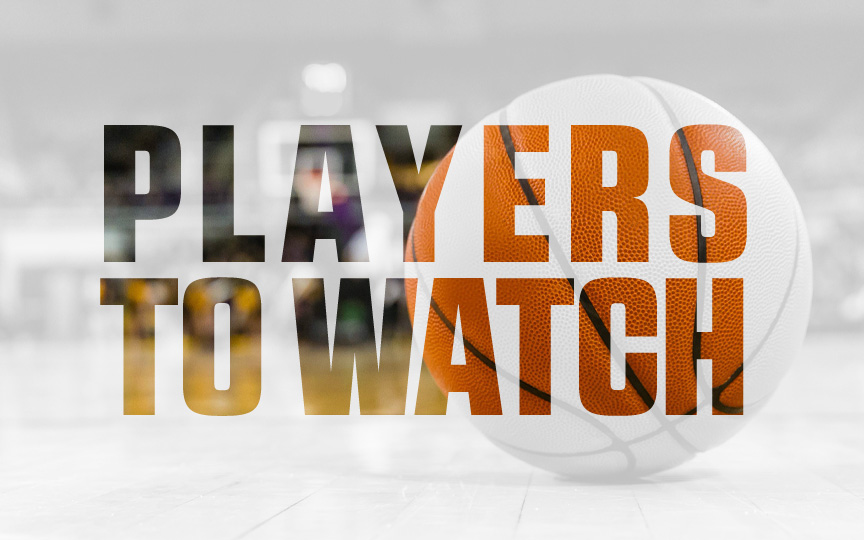 Posted On: 10/14/21 1:04 PM
Hope International University (NAIA) institution puts on this Hope Scholastic Showcase each year with great success and a lot of good talent in the house.  This years field of teams consisted of some good players from California, Nevada, Arizona and Oregon. Saturday, October 12, 2021, here is the lineup for these games this evening as followed:
8:00 AM     Harvard Westlake vs. Ontario Christian
9:00 AM     Bella Vista Prep vs.  Mater Dei
10:00 AM   Desert Oasis vs. Redondo Union
11:00 AM   Centennial NV vs. Cathedral Catholic
12:00 PM   Fever vs. Esperanza
1:00 PM    Centennial NV vs. Rosary Academy
2:00 PM     Long Beach Poly vs. SD Christian
3:00 PM     Fever vs. Troy
4:00 PM    Mission Hills vs. Etiwanda
5:00 PM    Knights vs. Bonita Vista
6:00 PM    La Jolla Country Day vs.  Stars
7:00 PM    Eagles vs. Bishop Gorman
8:00 PM    Stars vs. Sage Hill
9:00 PM    South Medford vs. West Ranch
Kaylee Byon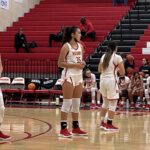 Kaylee Byon 5'6" | PG Rosary Academy | 2022 State CA  – Rosary Academy 2022
Byon has been a standout this spring both with Rosary Academy and with Troop West on the Adidas circuit. She's' strong in transition and can go from one end to the other and finish. She's comfortable dribbling under pressure and can utilize the 1-2 dribble pull up. She has great court vision, especially on the break. Keeps her head up and looks for cutters around the rim. Good body control around the rim. Consistent outside shooter.
Daisia Mitchell Daisia Mitchell 5'11" | SF Etiwanda HS | 2022 State CA – Etiwanda HS 2022
Is an issue on the floor as well for the opposing team, she has the ability to handle the ball, shoot it and slash to the rim to finish thru contact.  She has great size and uses it against her opponents at every waking moment, Daisia is special, she is still young and her game is just starting to develop and she is one of the most athletic wing forwards in her area.  She is growing in her game each and every time I see her play, looking forward to this next season coming.
  Chloe Briggs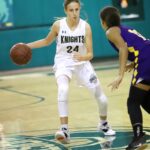 Chloe Briggs 6'0" | SF Ontario Christian HS | 2023 State CA  – Ontario Christian 2023
Briggs is quite possibly the best playmaker right now in SoCal. Her passing and court vision is elite. She has that knack of finding her open teammates and is able to anticipate where they're going to be. It's a skill that can't be taught. She's going to be an impact point guard at the college level. She can score too. She's crafty and can find he seams in the defense. She can hit defenders with a hesitation and get to where she wants to go on the court. Good shooter from range.
  Lani White Lani White 5'10" | SG Mater Dei HS | 2022 State CA  – Mater Dei 2022
One of the incoming senior leaders for the Monarchs, White has been picking up interest from D1 schools. She hit the game-winning three in CIF playoffs against Corona Centennial last year. What stands out to me the most about her is her ability to move without the ball. It was that ability that got her the open 3 in the playoffs. She makes strong cuts around the rim. She has a nice touch in the paint and can shoot little jumpers near the basket. Very good getting out in transition.