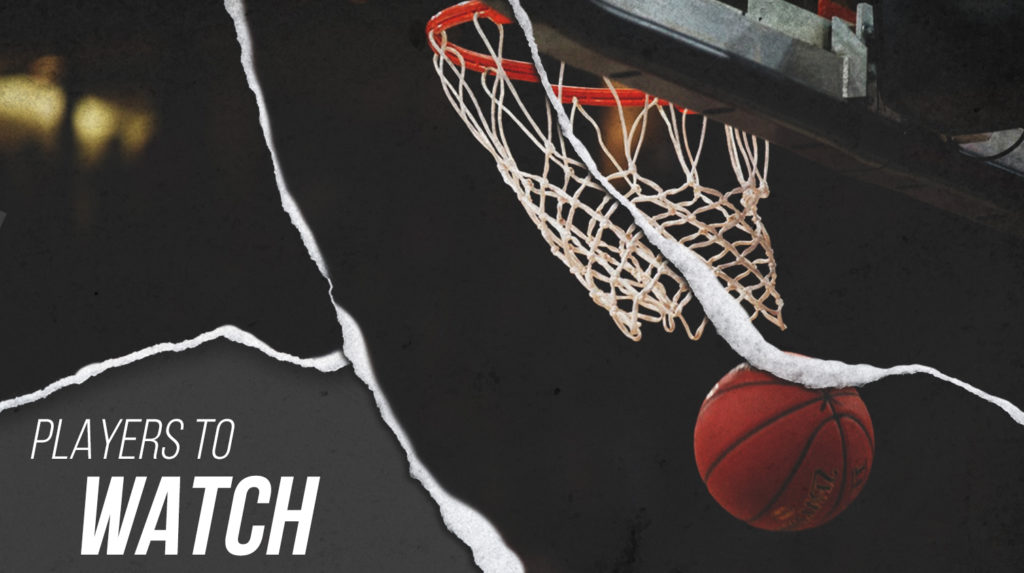 Posted On: 10/15/21 10:15 AM
We just looked over some impactful 2024 athletes. In this article we'll take a close look at some 2023 players that are sure to put their teams in the best position possible come next February's tournament time.
Kennedy Harter Kennedy Harter 6'0" | PF Kidder County | 2023 State ND – Kidder County – (6'0/C/2023) – Harter is hard to guard. She has great size and athleticism that she uses so well. She's shown the ability to knock down the mid-range shot and finishes smoothly around the rim. She has a knack for shooting right over defenders with a quick floating release. In my opinion she can guard the 2-5 given her athletic build and will surely be a main scoring option for the wolves this year.
Gracie Doe Gracie Doe 5'5" | PG Killdeer | 2023 State ND – Killdeer – (5'5/PG/2023) – Doe has the capabilities to hit shots from anywhere on the court. She provides great energy for her squad and has a quick first step for blowing past defenders. She finishes smooth around the rim with a nice running floater. Doe will surely be the starting guard for Killdeer again this year.
Delaney Cotton Delaney Cotton 5'8" | CG Central Cass | 2023 State ND – Central Cass – (5'8/SF/2023) – Cotton runs the floor well and does all the little things a coach wants their players to be able to contribute to the team. Delaney has a sweet looking mid-range game and decent ball handling capabilities. She's the type of player that isn't going to hurt her team in causing unforced turnovers very often and has solid gap/help side defense. Expect to see more of Delaney on the court this year for the returning state champs.
Natalie Decoteau Natalie Decoteau 5'10" | SG St. John | 2023 State ND – St. John – (5'10/SF/2023) – Decoteau isn't flashy by any means, but she's tremendously efficient. She's the walking embodiment of a great team player being unselfish in dishing off the ball to open teammates to facilitating so everyone gets involved. She's the kind of player that doesn't need the ball to score. She sets great screens and has a high IQ for the game. Expect her to be a great leader for this young talented St. Johns group.
Ellie Braaten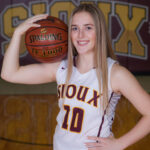 Ellie Braaten 5'3" | PG Westhope-Newburg | 2023 State ND – Westhope-Newburg – (5'3/PG/2023) – Standing at only 5'3 you wouldn't expect Ellie to be anywhere near the hoop snagging rebounds… on the contrary though. She finished her sophomore campaign in snagging 9.5 rebounds per game. That's more than most post players who her a foot taller than her. She contributed 21.8 ppg and a whopping 7.9 steals. She's the definition of a stat stuffer and if my predictions are right, she's in for one hell of a junior season.