There was such a great turnout this past weekend in Gilbert, Arizona for the Prep Girls Hoops Top 250 Expo! These high school athletes came from all over the state to show off their skills and get a few games in before the season starts back up! Over the week we have identified some of the top-performing young ladies from the camp and this specific article will give a little more perspective on the POWER PLAYERS from the Expo.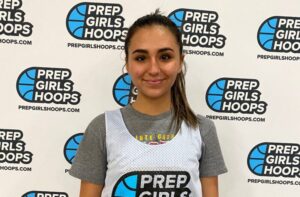 #9 Cambria Medina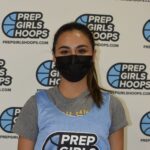 Cambria Medina 5'5" | CG Salpointe Catholic | 2023 State AZ
Bria is the textbook definition of a solid point guard. She lead her team well and was confident while on the court. Even if the paint was congested, there was no doubt in her mind that she could get to the rim and come out shooting free throws at the line. Her ability to read the defenders well and also see the entire floor at all times on offense makes her stand out above the rest.
#23 Sage Begay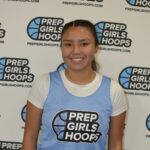 Sage Begay 5'8" | SG Flagstaff | 2023 State AZ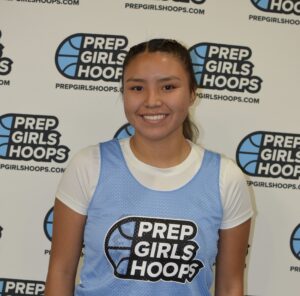 One of my favorite players to watch from this Expo. Sage is a five-foot-seven junior for the Flagstaff Lady Eagles that genuinely had a lot of heart during the five games she played in this past weekend. She knows when to make the necessary pass to an open teammate and is extremely unselfish with the ball. What stood out to me the most about #23, Begay, was that she did the little things. When a shot went up, she immediately found a body to block out. Right when the ball would pass halfcourt, she would be up ready to push the ball handler into her trap. She may not have been the biggest or most flashy player, but she definitely caught my attention and is NO DOUBT a POWER PLAYER from this event.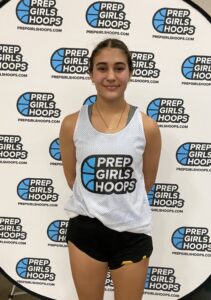 #57 Kylee Callahan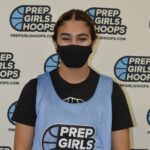 Kylee Callahan 5'8" | PG Salpointe Catholic | 2022 State AZ
Kylee is an offensive guru with excellent handles and basketball IQ. She is five-foot-seven and plays guard for her high school, Salpointe Catholic along with other PGH Top 250 Expo – Arizona Power Player, Cambria Medina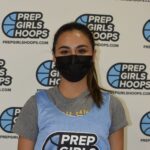 Cambria Medina 5'5" | CG Salpointe Catholic | 2023 State AZ . Callahan knows when the right time is to push hard against the defense or when to slow it down and work the ball around the perimeter. She is methodical with the ball in her hands and will not try to force something that is not there. Versatile player on both ends of the floor.
#62 Jocelyn Chavez Jocelyn Chavez 4'0" | C La Joya Community | 2023 AZ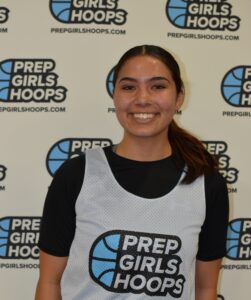 Chavez is another 2024 that attend the Expo that really stood out above the rest and showed a sense of leadership even at a younger age. One of the first things that I noticed about her was how talkative she was on the defensive end of the floor. She helped direct her teammate to where they needed to be and when to switch on screens. Not afraid to get on the floor for a loose ball and will get up and guard somebody. Knocked down a few three-pointers along with being able to aggressively drive coast-to-coast through traffic for easy lay-up. Jocelyn is such a fun player to watch and she will be on my radar for the next couple of years.
#69 Breanna Sommers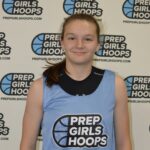 Breanna Sommers 5'11" | PF Hamilton | 2024 State AZ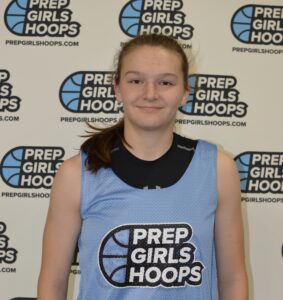 Thoroughly impressed with this 2024 for her constant effort and encouragement of her team throughout the entirety of the games played. She is a natural scorer on all three levels and will not have to be coached to hustle. Sommers portrayed great leadership ability and a very high skill set drawing attention in the gym. Not only can she bring the ball up the floor and pull up from deep, but she also works well down low in the paint and is a master rebounder. Looking forward to following this five-foot-ten sophomore from Hamilton High School around for the next couple of years.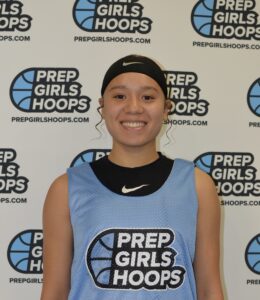 #73 Sarah Nakamura Miller
Sarah Nakamura Miller 5'11" | CG Xavier College Preparatory | 2024 State AZ  
Nakamura Miller completely took over the Expo by making a statement each game that she played in. She is a smart ball handler that can finish high at the rim with ease, right or left-handed.  Her basketball IQ is off of the charts and she knew exactly when the right time was to share the ball to get the defense a little off guard. Sarah dominated in all five games while not letting up once. My MVP of the PGH Top 250 Expo – Arizona.