The 2022 Division 1 signing period is just coming to a close and Washington has done quite well for itself with Division 1 recruitment. Below is part one of the Division 1 signees in our database.
6'2 SF Drea Brumfield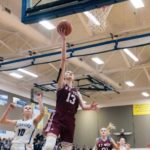 Drea Brumfield 6'2" | SF WF West | 2022 State #72 Nation WA (WF West HS) – Signed to Pepperdine. Projects to be a versatile wing at the next level with her mobility and skill set. Brumfield will get stronger in college and continue to develop on a solid foundation of fundamental skills.
5'11 SG Zahirah Walton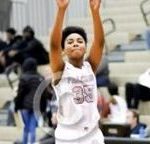 Zahirah Walton 5'11" | SG Kentlake | 2022 State WA (Kentlake HS) – Signed to George Mason. "ZaZa" fits right into George Mason's style of play with her athleticism and handle at 5'11. She will play more of a guard/wing as we have always listed her in the database.
5'8 PG Veronica Sheffey Veronica Sheffey 5'8" | PG Woodinville | 2022 State WA (Woodinville HS) – Signed to Dan Diego. Sheffey is a strong lefty point guard that has enough scoring ability to play some off the ball as well. She will be a solid piece to the puzzle for San Diego.
5'11 SG Kyra Gardner Kyra Gardner 5'11" | SG Raymond | 2022 State WA (Raymond HS) – Signed to Washington State. One of the least talked about prospects on most other publications, but WSU has found themselves a home-state gem. Gardner is a bouncy athlete with the ability to score from multiple levels.
6'1 SF Avery Watkins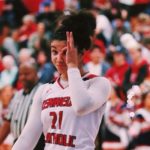 Avery Watkins 6'1" | SF Kennedy Catholic | 2022 State WA (Kennedy Catholic HS) – Signed to Hawaii. Strong athlete with the ability to impact the game in multiple ways. She can drive and score, distribute and she is a threat on the boards.
6'4 C Camille Jentzsch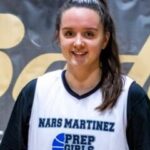 Camille Jentzsch 6'4" | C Lake Stevens | 2022 State WA (Lake Stevens HS) – Signed to Eastern Washington. A great pickup for Coach Gleason with Jentzsch being the state's top 2022 center. She is strong, a good finisher inside and has some soft touch on her shot.