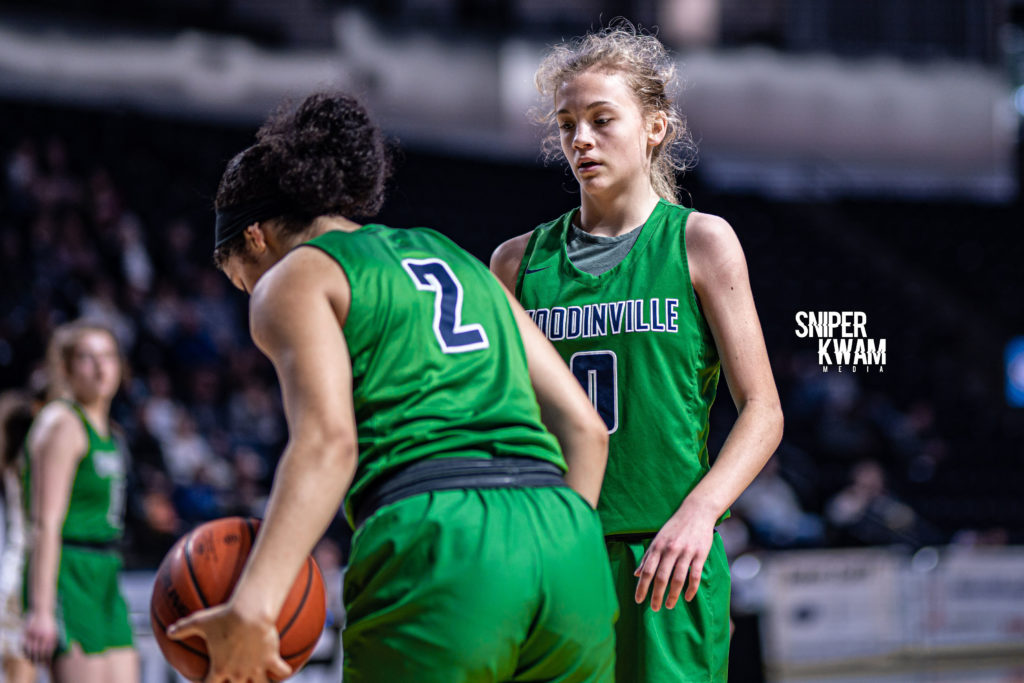 Posted On: 11/30/21 3:10 PM
High school basketball is here and the debates over who will be the top high school basketball team regardless of class are a hot topic as always. The lack of a real season a year ago and a plethora of transfers makes the conversation a little more difficult than it already would be in a typical year. Not too long ago I polled who people thought would be the top team in the state regardless of class. Two teams that were consistently brought up were Garfield (3A) and Woodinville (4A).
Garfield High School (Seattle, WA) – 3A Metro League
The 2020 3A champions have an entirely new roster from just two years ago. Coach Marvin Hall leads a group that possesses good length and athleticism. This year's group could be more talented top to bottom than the 2020 group. Alaska Fairbanks 5'11 signee Jada Walters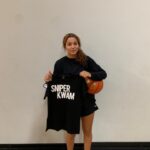 Jada Walters 5'11" | SF Garfield | 2022 State WA will be tough inside force and slasher from the wing. 2024 5'10 point guard Katie Fiso Katie Fiso 5'10" | PG Garfield | 2024 WA will make her official high school debut after garnering a lot of attention through her middle school years with her smooth, skilled game. The biggest news of the off-season, transfer wise, is 2023 5'5 point guard Malia Samuels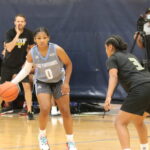 Malia Samuels 5'5" | PG Garfield | 2023 State #46 Nation WA incoming transfer from Eastside Catholic High School in her freshman year and BFL Prep in her sophomore year. Samuels is a top 100 prospect in Prep Girls Hoops national rankings. 2024 6'4 center Naima Joseph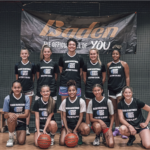 Naima Joseph 6'4" | C Garfield | 2024 WA will provide some size and rebounding for opponents who will present Garfield with size. 2023 5'6 Navaeh Talbert Navaeh Talbert 5'6" | PG Garfield | 2023 State WA is a steady point guard presence that can score and make plays off the bounce. 6'2 small forward Imbie Jones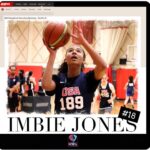 Imbie Jones 6'2" | SF Garfield | 2023 State WA is another transfer from Eastside Catholic High School that makes her official debut. Jones provides more length on the wing for Garfield.
Garfield will not have to go through some of the stronger teams that 4A will provide on their way to contending for a state title. They have the size, length and athleticism to do well in the uptempo or half court game. The keys will be chemistry and the group playing for one another with the ultimate goal of running the table in 3A as a unit.
---
Woodinville High School (Woodinville, WA) – 4A KingCo
Woodinville has multiple runner-up finishes in the last four years and a heart breaking loss in 2020 where they were slightly favored over Central Valley High School of Spokane, but ultimately lost. While a lot of talent has graduated over the last few years, there is a strong core returning and some up and coming talent as the wave of talent continues in the Woodinville, Washington area. Coach Scott Bullock's group is built more organically and will possess a lot of chemistry and trust among one another as they grew up in the Woodinville feeder program. Everything starts with San Diego signee Veronica Sheffey Veronica Sheffey 5'8" | PG Woodinville | 2022 State WA , a 5'8 point guard. Sheffey has been a four year varsity impact player and leads the charge from the lead guard position. Boise State signee Tatum Thompson Tatum Thompson 6'0" | SF Woodinville | 2022 State WA stands 6'0 tall and does a little bit of everything on the floor on both sides of the ball. She has been a great utility player, but will need to step into a bit more of a star role in her senior season. All of the tools to do so are there for Thompson. 2023 5'10 wing Brooke Beresford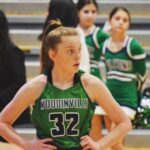 Brooke Beresford 5'10" | SG Woodinville | 2023 State WA is strong and physical and provides an outside shooting threat for the Lady Falcons. 2024 6'2 center Jacey Eggers Jacey Eggers 6'2" | PF Woodinville | 2024 WA is a developing post prospect with Division 1 potential that will provide an inside post presence. Her development and performance could be the key to this group sweeping the 4A classification. Woodinville always seems to have some other hidden gems that will also break onto the scene and we will be on the lookout for that.
---
The two programs differ quite a bit from one another with Woodinville relying on deep rooted chemistry, trust and fundamentally sound basketball that fits their system. Garfield has superior depth of talent, length and athleticism that can make for a difficult matchup with anyone. Maxpreps shows neither program as being slated to play one another, but that is a game everyone would love to see. It is a shame they are not in the same class. Other programs such as Camas, Tahoma, Emerald Ridge and Kentwood can be strong contenders in 4A, while Lake Washington will be one of the stronger figures in the 3A.