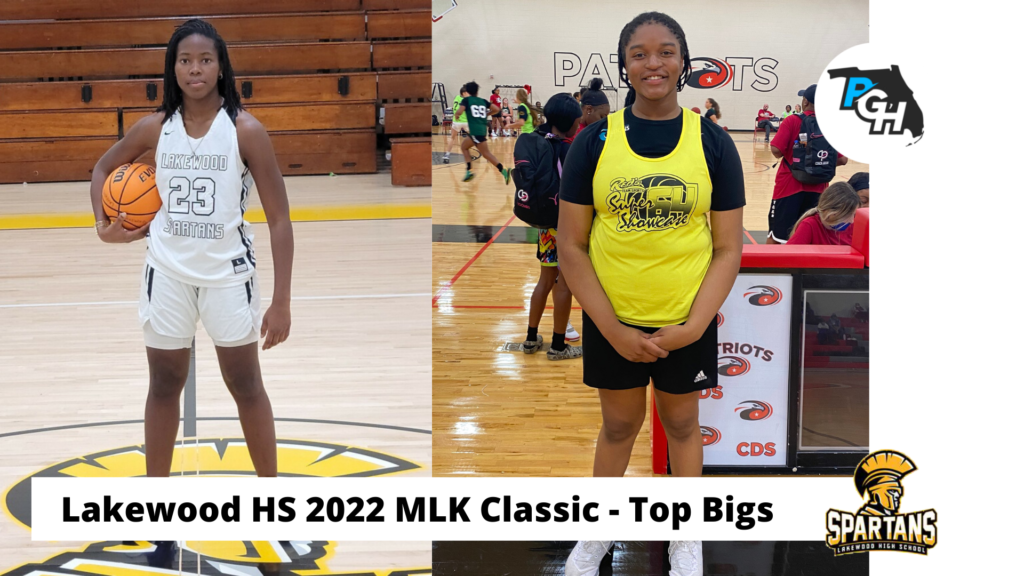 Posted On: 01/24/22 3:00 PM
2022 Lakewood HS MLK Classic - Standout Bigs
By Michael Wholey 1/24/21 3:00 PM EST
Lakewood HS hosted 8 teams for the holiday weekend in the 2022 MLK Classic this past Friday and Saturday.  We take a look at some of the standout bigs from the event.
Hayden Stern Hayden Stern SF Plant HS | 2022 State FL (Plant HS) – 6'1 Forward – Class of 2022
Stern is a lefty forward who mixes it up, going back and forth between playing faceup and back to the basket.  She finished well in the paint, using her body and shoulder to protect the ball and finish with her left hand.  She is very active, getting her hand on a lot of balls and does a good job getting to the free throw line.  She was a persistent presence on the boards and played well out of the short corner and high post.  She was most effective catching the ball on the baseline and playing off the shot fake, putting it to the floor and attacking the rim.  She finished with 16 points in game 1 vs Clearwater HS, 12 of those coming in the 2nd half.
Silvia Farfante Silvia Farfante SG Plant HS | 2022 State FL (Plant HS) – 5'10 Forward –