Friday night, Massachusetts' top 10 ranked Central Catholic hosted Billerica High. Central Catholic dominated early, and the game became lopsided quickly, ending in a 63-30 victory. Below are the standouts from the game. 
Player of the Game: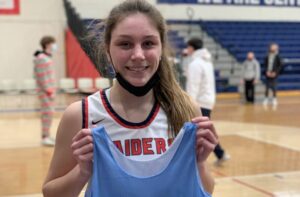 Ashley Dinges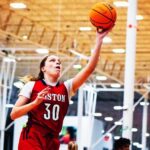 Ashley Dinges 6'1" | SF Noble & Greenough | 2025 State NewE – Central Catholic – 6'0" – SF – '24
Dinges has arguably been the best player in the '24 class this winter and proved it again Friday night. Add another double-double to Dinges '21-'22 basketball resume as she had 32 points and 17 rebounds in three quarters of work. No one can score as efficiently as Dinges from all three levels and rebound at the rate she does. She is an excellent cutter who times them perfectly and catches the ball with purpose. Dinges has been unstoppable this month and looks impossible to defend one-on-one. 
Central Catholic Standout: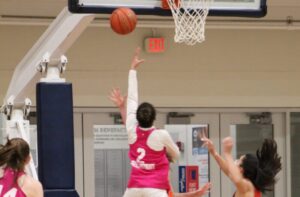 Arlenis Veloz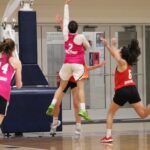 Arlenis Veloz 5'6" | CG Central Catholic | 2022 State NewE – PG – '22
Veloz was elite on defense vs. Billerica. Her lateral quickness was impressive, and she did a good job staying in front of the Billerica guards and forcing turnovers. Her athleticism was on full display in transition as Veloz consistently got back making dynamic plays for Central Catholic. On offense, Veloz finished with 6 points and did a good job initiating contact and getting to the free-throw line. 
Billerica Standouts:
Kendall Jacques Kendall Jacques 6'0" | PF Billerica | 2022 State NewE – PF – '22
Jacques was very active defensively Friday night, and I liked how she hustled all game long. She played aggressive post defense and made it difficult for Central Catholic to get position on the block. Jacques also disrupted entry passes from getting into the post. Jacques protected the rim with a couple of rejections and cleaned up on the glass as well.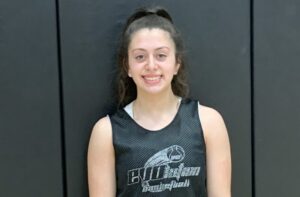 Sofia Mazzotta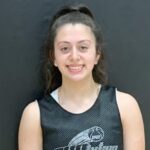 Sofia Mazzotta 5'6" | CG Billerica | 2023 State NewE – 5'5" – PG – '23
Mazzotta didn't have the best shooting night, but I thought she did a good job creating her shot and getting it off against strong defense. She drew Central Catholic's best defender but still could get to her spots on the court. Mazzotta hit a contested three, and assertiveness on offense led to a few trips to the free-throw line.