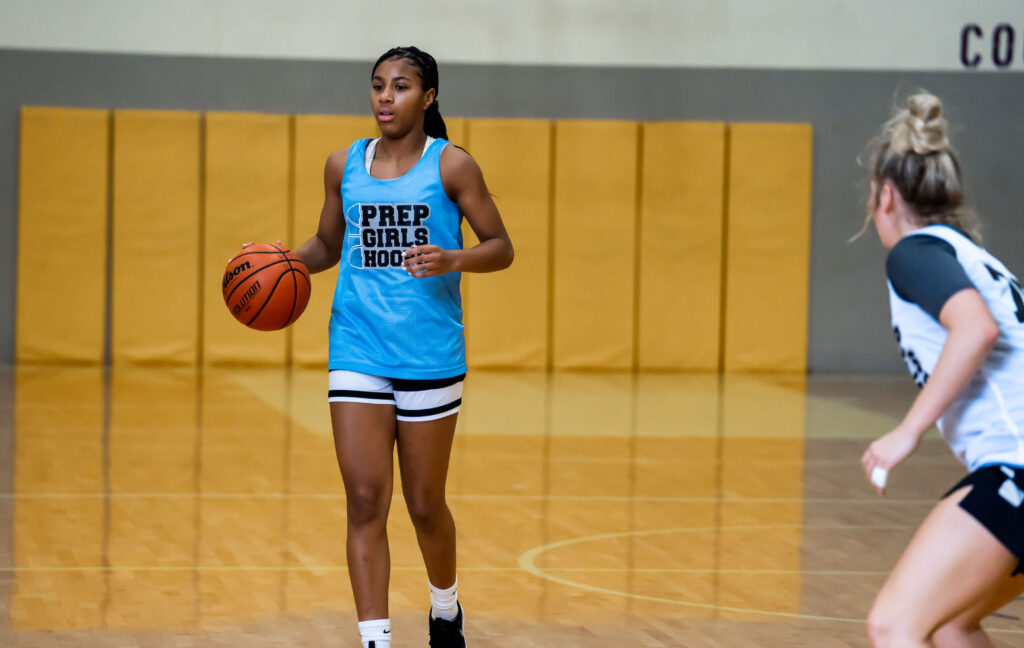 Posted On: 01/9/22 3:46 PM
For those who are attending the Classic in the City this weekend in Columbus, Ohio will have plenty of PGH ranked players to watch. Here are a list of some of the top players along with the schedule for this coming weekend, January 15-17 at Pickerington Central High School.
Players listed are ranked in the latest ranking by state. There are also several Watch List kids in Ohio who will be key players to keep an eye on this weekend.
Sat. January 15
9:00a- Granville (Cate Schieber, 5-9 #20 2022; Ella Wigal, 5-10 #17 2023) vs Sidney (Allie Stockton, 5-10 #22 2023)
10:45a- Stow (Kristin Chmielewski, 6-0 #41 2022) vs Toledo Rogers
11:30a- Teays Valley vs Africentric (Kamryn Grant, 6-1 #1 2024)
2:15p- Westerville South (Nella Guice, 5-10 #38 2023; Zoe Guice 5-7 #10 2024) vs Kettering Alter (Riley Smith, 6-3 #9 2024, Madison Moody, 6-1 #7 2025)
4:00p- Louisville Central KY (Briontanay Marshall, 6-0 #71 2022; Amaya Asher, 5-7 #21, 2023, Jala Douglass, 6-0 #29 2023) vs Kings Christian CAN
5:45p- Example Academy IL (Brianna Hill, 6-0 #9 2023; Mia Zenere, 5-11 #11 2024) vs Purcell Marian (Darianna Alexander, 6-0 #1 2025, Jayda Mosley, 5-11 #43 2024)
7:30p- Pickerington