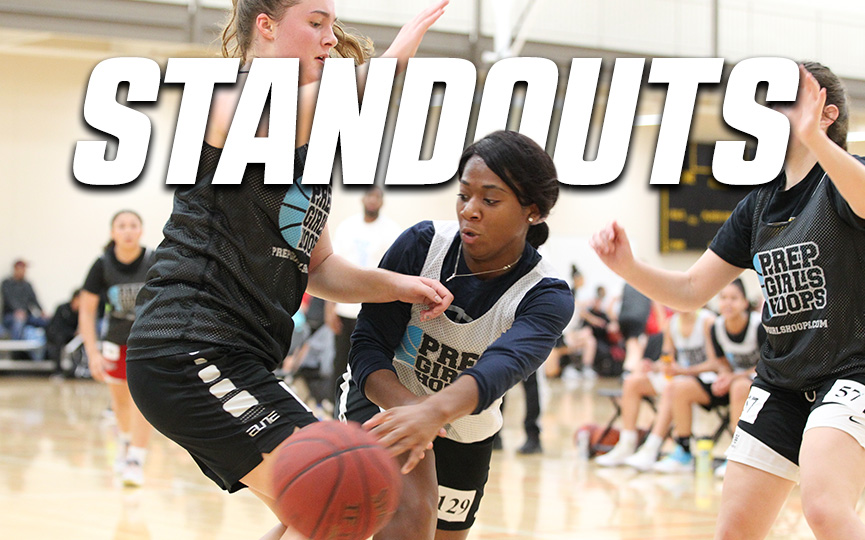 Posted On: 01/16/22 9:12 PM
The DSU Classic took place in Madison on January 8th, 2022.  The gym was loaded up with talent and there were a number of standout performers to talk about.
Irene-Wakonda's senior guard Nora O'Malley Nora O'Malley 5'8" | SG Irene-Wakonda | 2022 State SD got the day rolling with a double-double against Lemmon.  She led the Eagles to a 46-28 win putting up 16 points and grabbing 14 rebounds.  This guard knows how to find gaps to score and had an efficient day shooting 7-15 overall from the floor.  She added 3 assists on the game as well.  Her teammate freshman forward Madison Orr Madison Orr 5'9" | SG Irene-Wakonda | 2025 State SD posted a double-double as well.  She is an effective post player with length and aggressiveness.  She scored 11 points and grabbed 13 rebounds.  EIGHT of her 13 boards were on the offensive end, giving her team tons of second chances to score.  This pair of eagles on opposite ends of their careers set the day up for quality basketball games.  Nora was picked MVP of the game.
Hill City senior guard Abby Siemonsma Abby Siemonsma 5'8" | CG Hill City | 2022 State SD had a standout day putting up 22 points going 8-18 overall from the floor.  This 5'8" guard is a standout for sure athletically and puts up noticeable