Aaliyah Guyton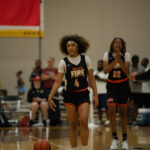 Aaliyah Guyton 5'6" | PG Peoria | 2024 State IL | 5'6 Guard | Peoria 17 to 10
Aaliyah has a top-tier skill set that allows her to score at all three levels. She's explosive, locked in, and has a motor that doesn't run empty. Her handle is fluid and shifty, giving her the creativity to get to her spot at will and snake her way through defenders. Guyton is pure from the arc, confident and consistent at the mid and tough under and around the rim. She's elite and her jump to the Top 10 is well deserved.
Gwen Adler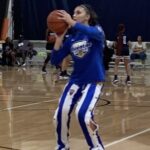 Gwen Adler 5'10" | SG Barrington | 2024 State IL | 5'10 Combo Guard | Barrington 37 to 29
Easily one of the most consistent, hard-working, and energized players in this class. Adler is the do it all type. She affects the game in a multitude of ways and will fill up all major categories on the stat sheet. She can knock down the mid, creative around the rim, and can facilitate from all angles. Her defensive ability is pure versatility. She can guard on the ball, jump gaps, and lanes, and can make timely blocks in the post.
Lana Kerley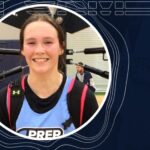 Lana Kerley 5'10" | SF Lincoln-Way East | 2024 State IL | 5'11 Wing | Lincoln-Way East  43 to 37
A nonpositional type of player who can score at all levels. Behind the arc, she's a sniper. Her ball-handling ability allows her to maneuver and score through or around traffic. Her strength and patience give her the upper hand in the paint and also on the boards. Kerley can score or make plays in transition as well. Huge upside.
Persais Williams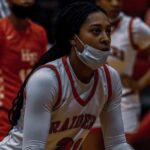 Persais Williams 5'10" | CG Bolingbrook | 2024 State IL | 5'10 Combo Guard | Bolingbrook 69 to 43
Fast, strong, athletic, and just an overall stat box stuffer. In the open court, Williams is a complete problem. She can make plays from both hands, all angles, and has the length and speed to cover 94ft with 5-7 dribbles and score as well. Persais can score at all 3 levels, defend the 1-4 and be the primary ball-handler and facilitator when needed.
Alayna Kraus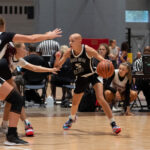 Alayna Kraus 5'7" | PG Okawville | 2024 State IL | 5'6 Combo Guard | Okawville 101 to 79
An instinctual guard who plays the game with some flair, but is as efficient as they come. She can facilitate the offense for both herself and her teammates. She can score from all levels, all though she's not the biggest, her body control through contact is something to be aware of. Creative and poised.
Kaitlin White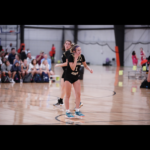 Kaitlin White 5'5" | PG Fieldcrest | 2024 State IL | 5'5 Guard | Fieldcrest 130 to 94
A high-energy guard who gets the job done with or without the ball in her hand. She's lethal from behind the arc, quick and fluid with her ball handling to maneuver around defenders and finish at the rim. Despite being undersized her will to be active and a presence on the boards is strong. Kaitlin is tough, gritty, and seems to play with a chip.