Player Rankings Update: 2025 New Additions Pt. 2
5-5 PG Mia James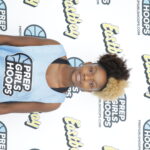 Mia James 5'5" | PG Hebron Christian | 2025 State GA – Mt. Vernon Presbyterian
Little guard is creative with the dribble. Gets defenders off balance and scores from multiple levels.
6-1 PF Johanna Potter Johanna Potter 6'1" | PF Wesleyan | 2025 State GA – Wesleyan
Wiry forward that rebounds in traffic and scores around the rim. Can attack from the high post. Good shot blocker.
5-7 SG Madison Swint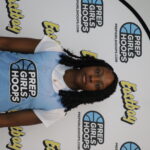 Madison Swint 5'9" | SF Carrollton | 2025 State GA – Carrollton
Strong for her age. Smart player that can defend bigger players without fouling. Tough driver.
6-2 C Taliah Gaither Taliah Gaither 6'2" | C Lakeview Academy | 2025 State GA – Cherokee Bluff
Great size. Good hands to catch lobs and collect rebounds. Does a solid job scoring through contact. Has a drop step inside. Has room to grow her post game even more. Should be one of the better bigs in her class in due time. Interesting upside.
5-10 W Jocelyn Faison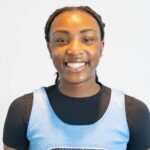 Jocelyn Faison 5'9" | SF Douglas County | 2025 State GA – Douglas County
Long and wiry forward that can play minutes from 3-5 on the floor. Rebounds the ball well and can help start fast breaks. Active hands lead to deflections and often shuts down passing lanes. Blocks shots inside. Runs the floor well.