I had the chance to attend a workout for Team Melo recently and I came away impressed with several of their prospects. Program director and Coach CJ Scott ran an impressive practice with a good mix of individual work and drills and team concepts. Here are some the players that you should keep an eye on going forward.
Summer Brooks, 5'8″ Guard, 2025
Lights out shooter with a very strong IQ. She is a good passer that can accurately deliver the ball. Best as a combo guard right now as she can give quality minutes at both guard spots but needs to improve her ball handling. She had a strong freshman season at Francis Scott Key.
Amora Alston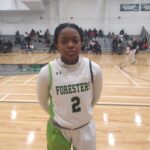 Amora Alston 5'1" | PG Forest Park | 2024 State MD , 5'5″,  Point Guard, 2024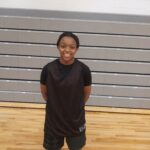 Amora had a strong season at Forest Park and has carried that momentum into the summer. She has improved her ball handling and decision making and is playing with a lot more confidence. Her perimeter shot has improved so she is now a consistent threat out to the three point line. She can beat hard close outs with her speed and ability to get to the rim. I like her renewed focus and I'm looking forward to seeing her during the next live period.
Gabrielle Clary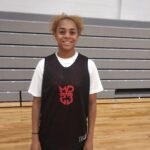 Gabrielle Clary 5'8" | SG Pallotti | 2024 State MD , 5'9″,  Guard, 2024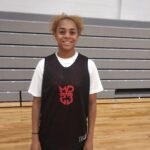 Gabrielle's length stands out and  she uses it well on defense. She's an exceptional on ball defender and I love the way she uses her feet to keep the ball in front of her. She is very active with her hands, coming up with deflections in the passing lanes if not getting the steal. She is  versatile on offense, running the point at times and getting into the paint where she has the ability to get buckets. Every program needs players like Gabby. She should pick up a few offers this summer and parlay that into a strong season at Pallotti in the winter.
Tykiesha Hill Tykiesha Hill 6'1" | PF Pikesville | 2024 State MD , 6'1″, Center, 2024
Ty is a big presence in the paint as she knows how to use her size to her advantage. At this particular workout she was off to the side working on footwork and post moves. She has a nice touch around the basket so with improved footwork she should be able to score a lot more for the Pikesville Panthers next season. She is a good rebounder, sometimes giving her team second and third chances to score.
Leah Poon-Ying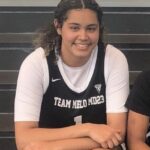 Leah Poon-Ying 6'0" | C Roland Park | 2025 State MD , Power Forward, 2025
Physical forward with a nice touch around the basket. She can post up but also looks good facing up and taking mid range shots. She's a good passer and team defender and had a very solid freshman season at Roland Park. She has been solid so far this spring with Team Melo.