May has been a good month for a lot of players as AAU and Club basketball has gotten into full swing.  Players hitting tournaments and camps chasing medals, trophies and rankings while finishing up the school year.  With the class of 2022 moving on to the next level many players are stepping up into their new leadership roles.
Offers
Khia Miller Khia Miller 5'8" | SG Sidwell Friends | 2023 State MD – 2023 – Guard – Team Durant
Khia had CAA offers from William & Mary and Delaware.  Team Durant's players are reaping the benefits from their spring evaluation period turning opportunities into scholarships.
Amori Jarrett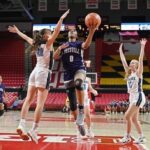 Amori Jarrett 5'8" | CG Pikesville | 2025 State MD – 2025 – Guard – Elevate Elite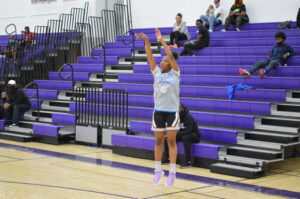 Amori had an amazing high school season and she hasn't let up in the spring as the freshman picked up another offer, this one from Monmouth.  Elevate Elite historically has let younger players showcase their full set of skills and Amori has thrived in the positive environment.
Team Durant Towson Connect
Coach Laura Harper is wasting no time showing her love to Team Durant extending offers to 2024 point guard Cyriah Griffin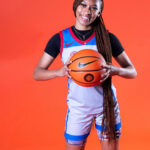 Cyriah Griffin 5'7" | PG Kings Fork HS | 2024 State VA , 2023 combo guard Makaela Quimby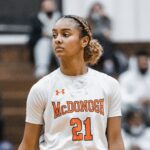 Makaela Quimby 5'9" | SG McDonogh | 2023 State MD and 2024 post Zania Socka.  If she lands all she will have some ready made chemistry as the Tigers seek another CAA title, getting even one of the players is a win for both sides.
Asia Boone – 2023 – Combo Guard – Team Durant
Picked up an offer from Liberty.  The Flames are in Virginia but haven't typically recruited in Maryland so props to Asia for making them reach the area for talent.
Trinity Massenburg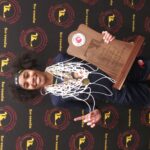 Trinity Massenburg 6'1" | PF Baltimore Poly | 2023 State MD – 2023- Wing – Team Takeover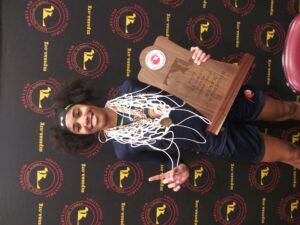 Trinity gave her all capping off the month with a 30 point 14 rebound perfomance.  She should be riding high with confidence as she prepares for the summer viewing period.
USA BASKETBALL 
The USA basketball trails have been a stepping stone to all-American selections and rankings for over ten years.  The 16u now 17u trials didn't have any media last year and this year we are limited to two hours a day to view the players.  With returning players having a leg up with not only the experience but the name recognition, this gives about 30 players fighting for around 4-5 spots.  From my view 20 players have earned the right to play on the 12 player roster.  When it's this tight it realy comes down to need and politics with some college coaches and influencers moving the needle.  The reality is every player will play at the next level at a major program whether they make the team or not, the experience and the doors that the opportunity opens, however, is invaluable.
Jadyn Donovan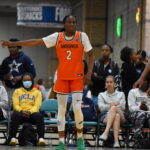 Jadyn Donovan 6'1" | SF Sidwell Friends School | 2023 State #21 Nation MD – 2023 – Wing – Team Takeover
Jadyn returned her high flying act to the USA Basketball trials.  One of three returning DMV players from last years team sets her sights on another gold medal.  The team will be announced tomorrow but forgive me for jumping the gun to say she should be a lock.
Kendall Dudley Kendall Dudley 6'0" | SF Sidwell Friends | 2024 State MD – 2024 – Wing – Team Durant
Kendall has been on track to be a star since middle school and as a  returning USA Basketball player she seemed prepared for the grueling sessions.  She is also familiar with the other players competing and has the length and athleticism to fill multiple roles.
Kennedy Umeh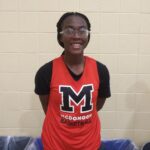 Kennedy Umeh 6'3" | PF McDonogh | 2024 State MD 2024 Post Philly Rise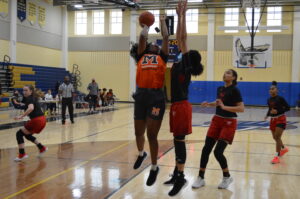 Kennedy has just worked her butt off to get to the final 16.  Whether or not she makes the team, she has put everyone on notice that she is one of the top post players in the 2024 class.  The makeup of this team can really benefit from her inside presence, it's going to be tough not to keep her.
Delaney Thomas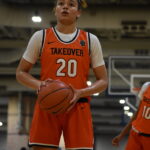 Delaney Thomas 6'2" | C St. John's College | 2023 State MD – 2023 – Post – Team Takeover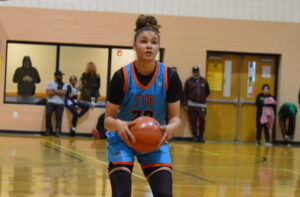 Delaney has showed her versatility during the past year, USA Basketball may be more in need of her post ability than her ability to knock down the three.  Either way, I'd be surprised if she was left off the roster.
Riley Nelson Riley Nelson 6'1" | SF Clarksburg | 2023 State MD – 2023 – Wing – Fairfax Stars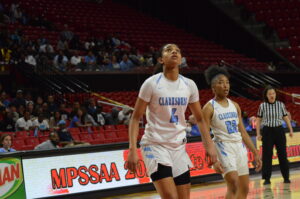 Riley has given herself a shot at the roster with solid play.  At 6'1 she has the length desired from the wing.  At this point it will come down to preference.
Madisen McDaniel Madisen McDaniel 5'9" | PG Bishop McNamara | 2024 State MD 2024 Point Guard Team Takeover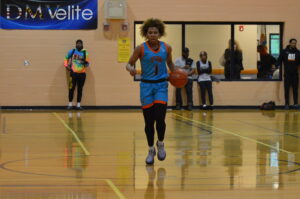 Madisen is establishing herself as the top point guard in the country.  She has missed a lot of time nursing an injury the past couple of seasons which may be the reason for the omission to USA Basketball.  Good for Team Takeover as everyone who makes the team will miss the remainder of the club season.  After watching her through may I am convinced that she can play at a major D1 program now.
Bailey Harris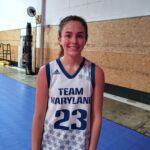 Bailey Harris 5'10" | CG MD – 2026 – Combo Guard – Maryland Shooting Stars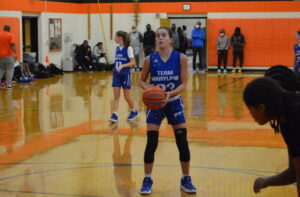 Bailey started off the month shining at Cinco and finished shining at the USA Basketball Gold Camp in Richmond, VA.  Her performance should lock her in to a trial invite next season and a national stock boost.  At 5'11″ she has the size already to play at the next level and hasn't even entered high school yet.