We've updated our 2023 rankings and have had a lot of movement up the rankings from some deserving players. Here's a look at the biggest movers in this update.
Camryn Poole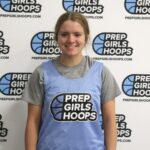 Camryn Poole 5'7" | PG Whitefield Academy | 2023 State KY , Whitefield Academy (56–>37) – Poole has been a bit of a hidden gem for the last year or so and she continues her move up the rankings as she's closing in on top 30 in the class. Camryn can score at a high level as well as rebound the ball well for a guard and is capable defensively. Look for her to continue a strong AAU season next month.
Kenady Ward Kenady Ward 6'4" | C Jackson County | 2023 State KY , Jackson County (100–>38) – One of the better post players in the class, Ward makes a huge move up the rankings after just cracking our list for the first time last update. Kenady should be a future scholarship level player and her ceiling can be even higher if she is able to add some perimeter shooting to her offensive arsenal.
Grace Brewer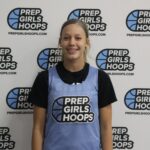 Grace Brewer 5'10" | SG Walton-Verona | 2023 State KY , Walton-Verona (84–>39) – The wing from Northern Kentucky is an excellent slasher who gets to the rim consistently and gets to the free throw line at a high rate. Grace needs to improve her outside shooting to be considered a more well rounded offensive threat but she plays hard and with a high basketball IQ.
Graci Risley Graci Risley 5'8" | CG Henderson County | 2023 State KY , Henderson County (80–>51) – A player who can be considered among the best shooters in Kentucky, Graci shot nearly 50% from three last season and actually shot twice as many threes as twos. Risley keeps improving all aspects of her game and could take her game to the next level with increased confidence when attacking the rim.