We just updated our rankings for the Class of 2023. The CG position boasts some of the top players in the incoming Senior class. In fact, the top 5 combo guards are all ranked within the top 21 spots. Let's take a look at those players and what you can expect when you watch them play.
Haven Ford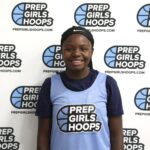 Haven Ford 5'5" | CG Rowan County | 2023 State KY | Rowan County HS | KY Premier 17U EYBL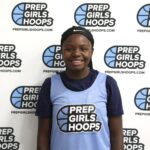 Ford made the jump to the #1 spot in the 2023 class and the reason is simple: she can do it all and she does it all at an elite level. You can throw her in the Kentucky All-Star Game or a top Nike EYBL game and she still finds ways to stand out. Ford has excellent handles and a wide array of moves. She can score from anywhere on the floor and she mixes things up so well that the defense is always stuck wondering what's coming next. Ford has great court vision and awareness, and her ability to create for her teammates is a major strength in her game. That being said, there is not really any part of her game that I can point to as a noticeable weakness. In her junior season, Ford finished as a top 20 scorer in Kentucky (20.4 ppg), as well as a top 12 free throw shooter (82.1%) and a top 50 rebounder (9.7 rpg). KHSAA doesn't track assists or steals, but after averaging 6.2 apg and 4.5 spg, I'd say she likely finished towards the top in those categories as well which really exemplifies how complete her game is. And as amazing as all of that is, I think the best is still yet to come from Ford.
Sydne Tolbert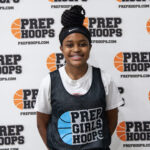 Sydne Tolbert 5'6" | CG DuPont Manual | 2023 State KY | DuPont Manual HS | 2023 LGR Kam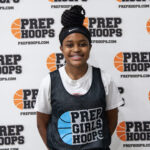 Tolbert has legitimately never failed to impress me when I've gotten the chance to watch her play. She just always shows up ready to play. You've probably heard the saying "heart over height" – Tolbert is the definition of that. You look at her on the court matched up with players double her size and it looks like you're about to watch a disastrous match-up. However, when the whistle blows, Tolbert leaves you speechless with her ability to score, pass, and get stops on the best of the best. She's an excellent ball handler and a very high IQ player. She sees the floor and delivers. Tolbert can score inside or out. She is constantly making plays. She is a lockdown on-ball defender with the ability to step over and help or grab steals in the passing lanes. She is poised to have another impressive season as she finishes her high school career and I wouldn't be surprised to see Manual finish on top with Tolbert on the floor.
Jakayla Thompson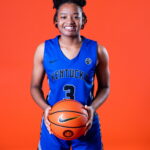 Jakayla Thompson 5'9" | CG DuPont Manual | 2023 State KY | DuPont Manual HS | KY Premier 17U EYBL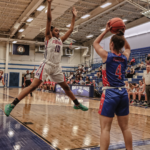 Thompson is the complete package. Her talent paired with her strength and athleticism solidify how special of a player she is. The lefty can really put the ball in the basket. Layups, floaters, pull-up jumpers, 3-pointers. You name a way to score and you'll likely see Thompson score in that way when you watch her play. She can also handle the ball, deliver perfect passes, and finish through contact. On the defensive side, Thompson can apply heavy pressure the offense and she gets stops. She can come up with multiple deflections and steals in any given game. She also does a great job crashing the boards. She has continued pouring in Division I offers all Spring and Summer, and I don't foresee her recruiting slowing down any in July. I mentioned above that I could see Manual finishing on top by the end of the season – Thompson will most likely be leading the way in their success.
Taylor Guess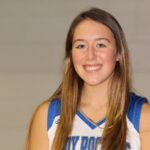 Taylor Guess 5'9" | CG Crittenden County | 2023 State KY | Crittenden County HS | 2023 KY Dream Pigman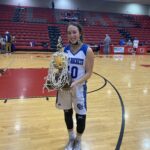 Guess is an extremely versatile guard. She can handle the ball and pressure really well, but she also excels when she's playing off of the ball. She does a great job of reading the defense and then making her move to score. She recognizes mismatches and can even score through post moves inside. Guess has a quick release on her outside shot and she shot over 30% from deep in her very successful junior campaign. She gets into the paint and finds ways to put the ball in the basket. Multiple defenders running at her or a hand in her face is not going to be enough to detour her from scoring. In fact, she finished last season as a top 13 scorer in the state as she averaged 21.2 ppg and notched 656 total points.
Natalie Gentry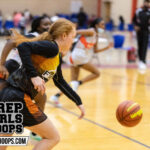 Natalie Gentry 5'10" | CG LaRue County | 2023 State KY | Larue County HS | Team Firstep 2023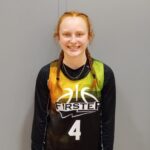 Gentry was 0.4 rebounds-per-game short of averaging a double-double in her junior season. Teams would focus on stopping her and Gentry still made things happen. She legitimately does a little bit of everything for Larue County. She handles the ball, creates, reads the defense, scores, rebounds, and passes, to name just a few strengths in her game. Gentry does a great job adapting on the fly. If the defense makes adjustments, so will she. She can score inside or out and she can score in a variety of ways. She runs the floor well and some of her passes are extremely impressive. Gentry can also stop drives on the defensive end. Additionally, she consistently crashes the boards and fights for rebounds.