The Class of 2023 has continued to show how talented they truly are. There are a ton of really solid players with the ability to play at the next level. It's no secret that point guards play a huge role on the floor as they are tasked with a variety of roles, such as facilitating, leading, and handling the ball. The top point guards in this class certainly do all of those things and more. Let's take a look at who ended up on top in our latest rankings update.
Triniti Ralston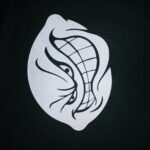 Triniti Ralston 5'7" | PG Sacred Heart | 2023 State KY | Sacred Heart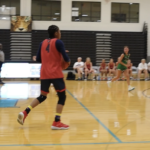 Ralston is our top point guard in the 2023 class for a number of reasons. For starters, she can not only play, but she makes a major impact with her play on both ends of the court. In fact, she might be the best on-ball defender in the state. She is not going to make it easy on whoever she's defending, whether they are the best player in the nation or a top talent in the state. She is an excellent defender off of the ball as well. Offensively, Ralston's the ideal floor general. You can rely on her to rack up multiple assists in every game she plays in. She sees the floor so well and is great at creating for her teammates. However, she can also put the ball in the basket herself and she can score in a variety of ways, including drives, pull-ups, and 3-pointers.
Amaya Asher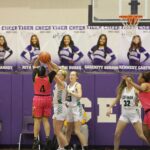 Amaya Asher 5'7" | PG Central | 2023 State KY | Central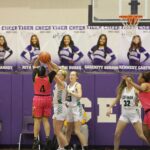 Asher is one of the most consistent threats in the 2023 class. She always shows up to compete and she's really tough to stop. She tends to be a match-up nightmare for opposing teams because of her versatility. If you put a small guard on her, she can use her strength and score at-will. If you put a big on her, she can drive right around them if they guard her too close or knock down the outside shot if they play off of her. Asher has also been playing on one of the most competitive teams and circuits this Spring in WV Thunder and the GUAA circuit, and she's only continued to grow her game in the process. She's as tough as they come and I expect her to improve even more on the impressive numbers she's been putting up the past few seasons. Asher has great handles, she can score from anywhere, she's a fearless defender, she creates, she leads. and she rebounds. Pair all of that with a high basketball IQ and you can see why I expect big things from her this season.
Mattie Clanton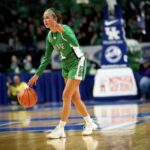 Mattie Clanton 5'4" | PG Meade County | 2023 State KY | Meade County | Correct Ranking: #3 PG (2023) *Currently being updated in system*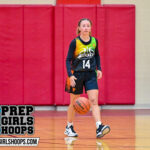 Clanton is another player that would need to be in the running for the top defender in the state. She simply doesn't back down and isn't afraid to guard the best of the best. However, she is excellent offensively as well. A true floor general, she sees the floor well and has a high IQ. She also handles it really well, even when she is heavily pressured. In fact, Clanton has the ability to clear the floor and break a press on her own. She makes the right passes and she delivers them perfectly. She can also score at all 3 levels and makes some excellent moves to get to the basket. Clanton has a great outside shot and good range on that shot. Meade County has some serious potential to make a lot of noise this season and Clanton is going to be a staple in their success.
Macy Runner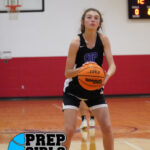 Macy Runner 5'6" | PG Nelson County | 2023 State KY | Nelson County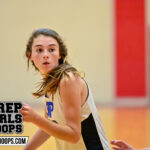 Runner is so poised when she steps on the floor. She has the speed, handles, and scoring ability that you love to see in a point guard. She makes some great passes to create for her teammates, but she also makes really good moves to create for herself. She has a quick release and can score off of the catch or dribble. She is very consistent as an outside shooter and she does a great job of drawing fouls inside. Once she draws the foul, she is a great free throw shooter. One thing you can always count on is Runner giving 110% when she's out there. She constantly and consistently makes impressive hustle plays. Defensively, she comes up with stops and reads the passing lanes well. She also does a great job at crashing the boards and grabbing rebounds. In fact, despite playing point, she actually has been Nelson County's leading rebounder for the past 3 seasons.
Lilly Reid Lilly Reid 5'6" | PG Bullitt East | 2023 State KY | Bullitt East
Reid is a complete, all-around player. She is always so solid no matter who she is playing with. She led Bullitt East to the State Championship game last year and she'll play an even bigger role for the Lady Chargers next season after they graduated some of the top players in the state in Gracie Merkle and Emma Egan. Reid proved at the state tournament that she is poised and ready for that role. The lefty makes great, strong drives to the hoop, but when help defense steps over, she stays ready to deliver to her teammates. She sees the floor well and can deliver excellent passes, including in transition. She can knock down outside shots and floaters as well. Defensively, Reid is fearless. She can get a stop on the best of the best. She also does a great job crashing the boards and handling pressure.