The evaluators have weighed in. The debating is done. The numbers have been tabulated. The first of three class updates in the Prep Girls Hoops prospect rankings is complete and the results have been posted. Welcome to the new Class of 2025 Top 100.
After expanding the list to 75 in February we have now added another 25 positions. As the talent pool in Minnesota grows deeper every year it gets more and more difficult to leave people out. In reality, there were another dozen or so players who deserved to be in the 100 but unfortunately they'll have to wait until at least the next update just prior to the start of the high school season.
MOVING UP IN THE TOP 10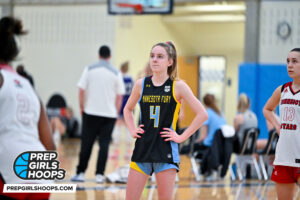 A total of 17 players raised their stock this time around including three players in the Top 10. The first three spots remain unchanged with Minnetonka's Aaliyah Crump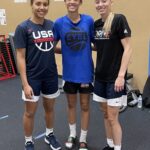 Aaliyah Crump 6'1" | SF Minnetonka | 2025 State MN , a nationally rated high major prospect who plays up one year for North Tartan's 2024 EYBL squad, still holding the #1 position. She's followed at #2 by big guard Kendall McGee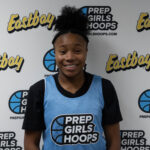 Kendall McGee 5'10" | CG Benilde-St. Margaret's | 2025 State MN of Benilde-St. Margaret's and Minnesota Stars Borowicz. Jordan Ode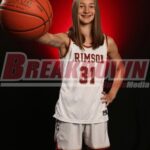 Jordan Ode 5'11" | CG Maple Grove | 2025 State MN of Maple Grove and Minnesota Fury 2025 UAA is still holding down the third position. So who raised their stock in the Top 10?
One more move of note just outside the Top 10 is the rise of Alexandria guard Hadley Thul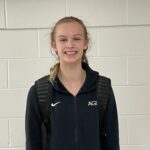 Hadley Thul 6'1" | SG Alexandria | 2025 State MN who joined North Tartan Nike this season. She has now proven that she can compete against a higher level of opponent. The long and lanky sophomore-to-be rises three spots to #12.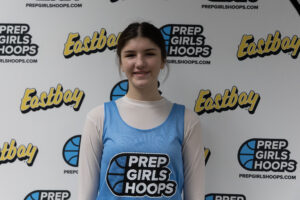 DOUBLE-DIGIT STOCK RISERS
+22 – Autumn McCall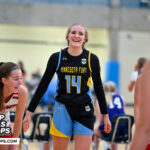 Autumn McCall 6'2" | PF Centennial | 2025 State MN – forward, Centennial (Fury 2025 UAA)
It's difficult to grasp just how much better McCall is today than she was at the start of the AAU season last year. I mean, it has been a complete transformation from a tentative player still adapting to her size and trying to figure it all out into a force of nature who will not be denied. She's stronger and more aggressive. Her skillset has grown. Her confidence has soared. And, perhaps most importantly, McCall has discovered how to be physical at both ends of the floor. Autumn is quickly becoming a complete package which is why she leaps from #37 to #15.
+14 – Allie Haabala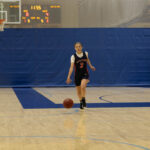 Allie Haabala 5'7" | PG Alexandria | 2025 State MN – guard, Alexandria (West Central United)
Allie is a small guard who isn't particularly imposing physically but when the ball goes up in the air and it's game on she delivers in a very big way. We were impressed with Allie's game this winter when she led a very young Cardinals team into battle. This spring, however, Haabala took her show on the road on the Prep Girls Hoops Circuit and her level of play against all manner of opponents has been consistently great. Allie is a true floor leader with quick feet, quick hands, terrific vision and a level of on-court intelligence that few players can match. That's why she rises from #58 to #44.
+12 – Elayna Boe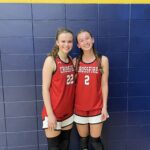 Elayna Boe 5'11" | SG Lakeville North | 2025 State MN – guard, Lakeville North (Crossfire Mueller)
Boe is a coach's dream. Pushing 5'11 with long arms, plenty of bounce and a really good head on her shoulders, Elayna is emerging as a prospect to be reckoned with in the Class of 2025. As our colleague Tony Ragulen wrote in his review of Boe's performance at Summer Jam, she just plays the right way. "Flat out Boe does whatever her team needs," Tony wrote. "Boe is as fundamentally sound as they come." Last winter she eased her way into a crucial role at Lakeville North with her consistent excellence. This AAU season she has continued to get better. She is a quiet leader who sets a great example, communicates well, keeps her emotions in check and produces results. We're recognizing that with a 12-position rise to #35.
+11 – Hope Counts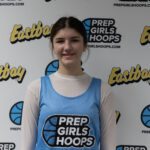 Hope Counts 6'2" | SF Providence Academy | 2025 State MN – forward, Providence Academy (Metro Stars)
There is no shortage of basketball ability in the Counts family, and the exploits of Anna, Maria and Grace have been well-chronicled here with all of the success they've had at Providence Academy in recent seasons. What is becoming readily apparent, however, is that Hope (photo above) could turn out to be the best of the bunch. From her standout performances at the high school state tournament to her growing impact week after week on the AAU circuit, Hope's game is growing rapidly. With her prodigious length, blossoming athleticism and skillful execution at both ends of the floor there's no telling how high she might go. For now she'll go up 11 spots in the rankings to #21.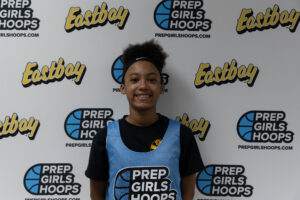 THREE MORE STANDOUTS
+7 – Aneisha Scott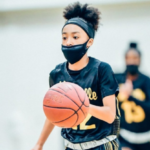 Aneisha Scott 5'5" | PG DeLaSalle | 2025 State MN – The diminutive guard from DeLaSalle has had an outstanding AAU season with The City, leading her team to unprecedented success on the Prep Girls Hoops Circuit. Scott (photo above) just has so many tricks up her sleeve and always seems to come up with the big play at just the right time. Even though she's not very big she certainly impacts pretty much every game in a big way. Aneisha moves up seven positions to #22.
+7 – Aduke Ojullu Aduke Ojullu 6'0" | SF Lakeville North | 2025 State MN – The lengthy forward from Lakeville North is a hidden gem. Not many people know about Aduke yet but we have a feeling that's going to change over the next year. She has height and length and her improvement over the course of the past 12 months has been impressive. The Crossfire Mueller prospect raised her stock by seven spots to #53.
+6 – Addison Hoof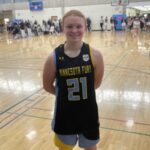 Addison Hoof 5'5" | CG Lester Prairie | 2025 State MN – The uber-quick 5'5 guard from Lester Prairie has been stellar this spring and summer. Coming off a winter in which she scored 500+ points and dominated in every other statistical category for her team, Hoof has been a crucial part of Fury 2025 UAA's success. Her endless energy and defensive pressure changes the game in a big way. She rises six positions to #59.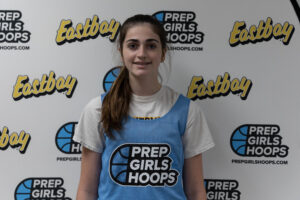 OTHER STOCK RISERS
There were six more players who moved up between one and three positions this time around.
Click here to see the entire Class of 2025 rankings