I was fortunate to see a wide variety of talented players from teams throughout the Northeast this spring. Below are a few of my favorite players from '23 that I evaluated. 
#12
Bella Pucci
Bella Pucci 5'9" | CG Fairport | 2023 State NY | I-90 Elite|5'9''|CG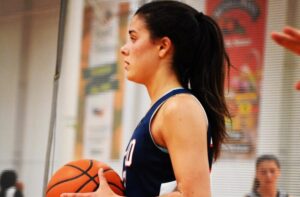 Pucci was one of my favorite players this spring because she sets the tone on both sides of the ball with dynamic plays. Her nonstop motor never has an "off" switch, and Pucci's energy trickles down to the rest of her teammates. She lit up Spooky Nook with a barrage of three-pointers off the move and dribble that left you in awe. Pucci also has a polished in-between game and is excellent in transition. When pushing the ball up the floor, her eyes stay up, and Pucci is a good decision-maker who quickly gets the ball out of her hands. 
#13
Karly Fischer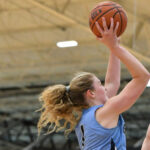 Karly Fischer 6'1" | PF Albertus Magnus HS | 2023 State NY | Empire State| 6'1''|PF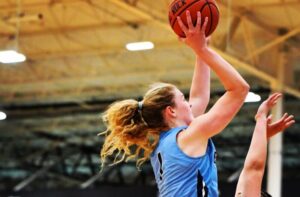 One of the toughest forwards I have seen this spring has undoubtedly been Fischer. Just watch the way she boxes out and stacks the glass. I haven't seen anyone in '23 rebound with Fischer's fervor and do it consistently from start to finish. I thought at Prime Event East that she owned the block and was very comfortable scoring with her back to the basket or facing up. Fischer also sees the floor well from the post, reads double teams well, and makes strong passes to open teammates. 
#19
Janay Brantley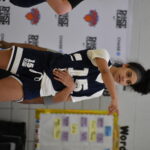 Janay Brantley 6'0" | PG Catskill | 2023 State NY | NY Havoc| 6'0''|PG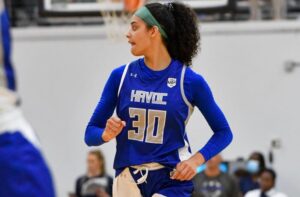 It was hard not to notice Brantley at Spooky Nook a couple of weeks ago as she was the driving force of her NY Havoc team, who put up a very competitive fight against the Lady Rivals (who wound up winning the tournament championship.) Her size at the guard spot is a lot to handle for defenses, but her energy and motor make Brantley a nightmare matchup. She brings the intensity on defense, can guard multiple positions and can score from all three levels; Brantley's hustle is infectious.
#24
Taryn Barbot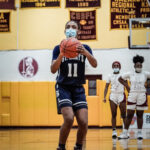 Taryn Barbot 5'9" | CG St. Mary's | 2023 State NY | New Heights|5'8''|CG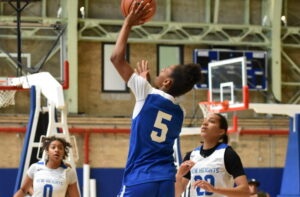 I watched Barbot a number of times this spring, and her approach is the same game after game. A quiet assassin, Barbot is a relentless attacker who can fill up the scoring column quickly. No matter who is defending her, Barbot has the isolation package to cut up the defense and get to her spots. Short-range, mid-range, or all the way to the cup, Barbot will score relentlessly and do so efficiently, particularly off the bounce. 
#40
Kayla Hopson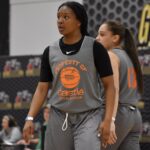 Kayla Hopson 5'9" | CG Mary Louis Academy | 2023 State NY | Castle Athletics|5'9''|CG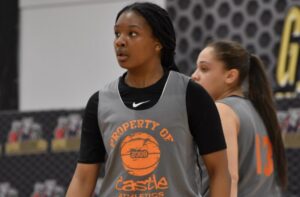 I like how Hopson uses her athleticism and speed as a significant defensive factor. I first saw her at GymRat Live in April, and she was all over the place on defense, anticipating passes and jumping passing lanes resulting in easy transition points. Hopson also finishes strong and uses her body well on drives, always playing through contact.