June has been an exciting month in the recruiting world here in Michigan. There have been a good number of really solid offers. We've seen some incredibly smart offers from some programs that I really think did their homework. I'm going to give you 5 offers that I think were great offers by the coach and program.
Malyah Bynum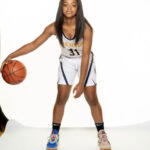 Malyah Bynum 5'6" | PG Trenton | 2023 MI (2023, PG, Trenton)
Thank you @GoKnightsWBB @coachlconn for a great campus visit. I really enjoyed my time on campus and getting to know the program. I'm blessed to say I received an offer to continue my academic and athletic career at Kentucky Christian University. @EliteDownriver @MADE_Stu_Ath pic.twitter.com/RweWQIXflg

— Malyah Bynun (@bynumalyah) June 24, 2022
Bynum received an offer from Kentucky Christian University. I was very impressed with Bynum on the PGH CIRCUIT this spring. She handled the ball well and got to her spots off the bounce. Bynum searched out contact and got to the line consistently. This was a great job by the Kentucky Christian staff in finding that underrated out of state talent.
Isabel Lindo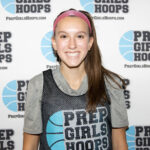 Isabel Lindo 5'8" | PG Williamston | 2023 State MI (2023, PG, Williamston)
Thank you Coach Durand and @HaleyHorstman3 for the opportunity to play at the University of Findlay! @UFWBB @MImystics @WHSGirlsBball pic.twitter.com/cG2Bp1PMgJ

— Isabel Lindo (@_isabel_lindo) June 24, 2022
Lindo received an offer from the University of Findlay. The Findlay coaching staff did a great job recognizing a winner, in essence the type of player that programs at all levels are looking for. She has a mature game and a high basketball IQ. Best of all, Lindo makes winning plays at important times. I can't help but believe that this will translate to the next level.
Mia McLaughlin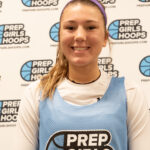 Mia McLaughlin 5'9" | SG Frankenmuth | 2024 State MI (2024, CG, Frankenmuth)
After a great visit I'm blessed to receive an offer to play at Northwood university! @CoachHaggadone @AbbyNakfoor @NorthwoodWBB @2024Mystics @MImystics pic.twitter.com/Xzpa1COoZw

— Mia McLaughlin (@miamac2024) June 23, 2022
McLaughlin received an offer from Northwood University. It's good to get in on rising in state talent and McLaughlin is just that. Her upside at Northwood, with their solid coaching staff, could be tremendous. McLaughlin has been the shining example of a player that just keeps putting in the work and seeing the results of that effort in improvement.
Brook Simpson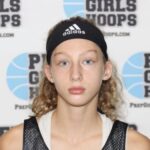 Brook Simpson 5'10" | SG Belding | 2024 State MI (2024, CG, Belding)
Very proud and thankful for the offer @NavyWBB. Thank you so much for this amazing opportunity. @CoachTimTaylor @TheCEO_UTS pic.twitter.com/VP6bcKAGGh

— Simpson2024 (@BNS2024) June 23, 2022
Simpson received an offer from Navy. Coach Tim Taylor and Navy women's basketball I think see the same for here that I do. First of all, she's an elite talent and a national target on the perimeter. But as far as fit, to be a part of a service academy, you have to be as tough as they come. Simpson is just that. She's a rock both mentally and physically.
DeAndrea Smith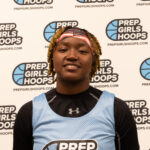 DeAndrea Smith 5'7" | SF Flint Carman-Ainsworth | 2023 State MI (2023, SF, Flint Carman Ainsworth)
After a GREAT day of camp today💙!! I am BLESSED to receive an offer from Lawrence Technological University💙!Thank you for this opportunity!! #GOBLUEDEVILS💙💙@CoachHowrigon @CoachEmilyLTU pic.twitter.com/I7dYZuKsK7

— DeAndrea' Smith (@Krispy_dede10) June 23, 2022
Smith received an offer from an offer from Lawrence Tech. I really think the Lawrence Tech coaching staff nailed it on this one. Smith has next level strength and toughness. She's a 2 way player that can defend all over the floor and might have been the best passer at the PGH Michigan Top 250 last fall.