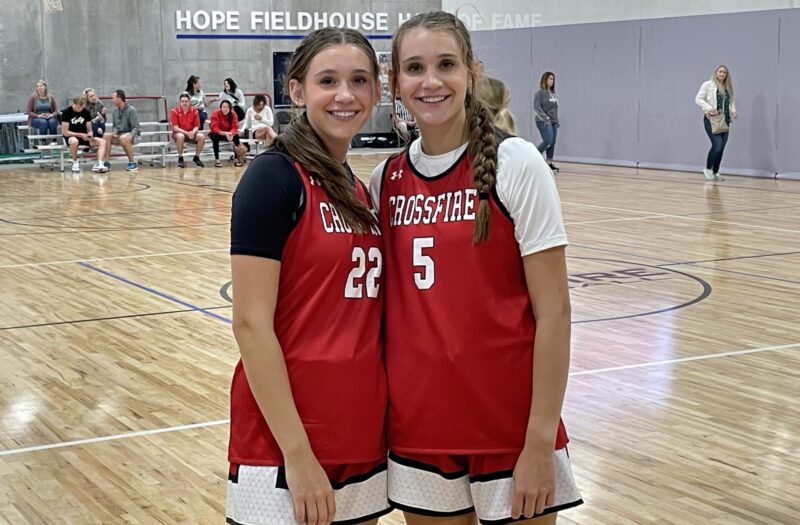 Posted On: 06/8/22 8:36 AM
The Minnesota Stars Summer Kickoff drew most of the big names and had plenty of big games last weekend, but it wasn't the only AAU show in town. Crossfire's Battle on the Hardwood had plenty of offer in the Southeast Metro, as well. We spent a good chunk of Saturday at the Hope Fieldhouse in Rosemount, which was hosting its first-ever AAU event. Constructed under the leadership and perseverance of Dan Corley and friends, I have to say that the 45,000 square-foot non-profit facility is already one of my favorite places to view and evaluate players in the Twin Cities region. The Fieldhouse has four full-sized wood courts, plenty of room for seating, and a solid concession stand complete with chairs and tables. They even offer a decent cup of hot coffee! The basketball was pretty good, too. Here are a half dozen players we liked on Saturday.
Gabby Lauwagie – guard, Crossfire Willey
We talked with Crossfire coach Bob Willey prior to his team's Saturday morning encounter with East Metro Wave and he was raving about Gabby's play this spring. The 2024 guard from Waconia has been this Crossfire squad's heart and soul. Waconia coach Dustin Neibauer would concur.