After getting sidetracked slightly from events in Minnesota last week, I wanted to recap the final two days at Summer Jam last week. The final two days of Summer Jam hosted some of the best talents in Wisconsin, and I'd like to talk about a handful of the kids that stood out and why.
Kayl Petersen Kayl Petersen 6'1" | SF Waupun | 2024 State WI
The 6-foot-1 forward had some outstanding performances for her 16u Wisconsin Flight Elite team. Her offensive game is as polished as anyone's. She can score with her back to the basket, beyond the 3-point line, and anywhere else on the floor. She used her length defensively and showed her talent against some of the best in the midwest.
Kristina Ouimette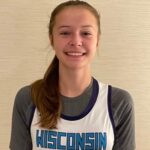 Kristina Ouimette 6'1" | CG Lakeland | 2025 State WI
The younger Ouimette can put a game to rest quickly. The forward can hit three 3s in rapid succession and make a nine-point lead 18 in three possessions. She deserves to play up and helps this group with her ability to stretch the floor. She can be streaky, which is only a negative until she hits five in a row. She has a chance to make a statement this high school season.
MiKayla Werner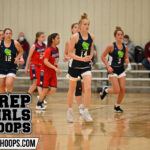 MiKayla Werner 6'0" | PF Hortonville | 2024 State WI
I've been a fan of Werner's since I saw her play at Appleton East in January. In Minnesota last week, she started by playing well at the St. Thomas Elite camp and followed it up with a very MiKayla Werner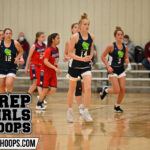 MiKayla Werner 6'0" | PF Hortonville | 2024 State WI showing at Summer Jam. She defended guards, wings, and posts, rebounded well, finished around the basket, and contributed to winning all weekend. 
Kallie Peppler Kallie Peppler 6'0" | PF Hortonville | 2024 State WI
As far as elite defenders, Peppler is at or near the top of that list. The Hortonville wing/forward is a 6-foot athletic kid who can stay in front of almost anyone. She has shown she can shoot the ball, attack the basket, and defend one through four. Any coach who sees Peppler play likely loves what they see.
Taylor Stremlow Taylor Stremlow 5'10" | PG Verona | 2024 State WI
First and foremost, it's good to see Stremlow back playing again. That said, there aren't many players who are as creative as the Verona Wildcat. It feels like she sees everyone on the floor at all times. I don't think it's even possible for her to get a pass to an open teammate. She'll find them. Seeing her play was well worth the seven-month wait.
Mary Stroebel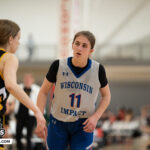 Mary Stroebel 5'8" | SG Cedarburg | 2024 State WI
In one of the roughest games I've seen Stroebel's team play, she was the most consistent kid on her team. It was the first time I'd seen her be aggressive, and I loved it. I was waiting to see her play at the level I know she's capable of, and she is one of the smoothest offensive players when she gets in a groove.
Eliana Sheplee Eliana Sheplee 5'10" | CG Rice Lake | 2024 State WI
Sheplee may not be at 100% yet, but an 85% Eli Sheplee is still more athletic and impactful than 90% of the population. There is one play that I want to highlight from this weekend that highlights how special she is. Her Team Wisconsin team was even with South Dakota Network. Her team committed a turnover and faced a one-on-zero fast break. Sheplee made up at least 30 feet, stripped the ball, and bounced it off the other team. All of this with under a minute to go, oh, and her team went on to win in regulation.
Kloe Zentkowski Kloe Zentkowski 6'1" | CG Superior | 2024 State WI
In that game I just highlighted, Zentkowski scored the late go-ahead bucket. She's a 6-foot-1 point guard with the balance and skill to cause issues for any defense. Even her basket late was something her defender couldn't have stopped. She got into the paint and spun to her right to utilize her reach and length to finish over her defender. She's a matchup nightmare.
Kelly Kray Kelly Kray 6'2" | PF Wausau West | 2024 State WI
The Wausau native is all of 6-foot-2, and she moves like a guard. She changes shots around the basket and can stay in front of guards on the perimeter if she gets switched out there. She's a scholarship-level talent with a ton of room to grow. On the offensive end, the same thing. She finishes around the basket with moves in the post. I loved what I saw from her.
Lily Cayley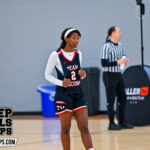 Lily Cayley 5'8" | CG Eau Claire Memorial | 2023 State WI
Every time I see Cayley, I take something else away from her game. Last weekend her navigation in the pick and roll was outstanding. Her understanding of screen rejections shows how well she understands her surroundings. It also helps that her first step and change of pace are also elite. 
Allie Ziebell Allie Ziebell 6'0" | SF Neenah | 2024 State WI
It's been months since I've seen Ziebell, and she's still good. Not a shock at all, but it was nice to see her in another setting away from Neenah. The six-foot wing did most of the same things she did in high school, nothing changed about how she operated, and that's insane. It shows no matter who she plays with or plays for going forward. Her game translates. She doesn't do anything flashy, but my word is she effective. 
Sammi Beyer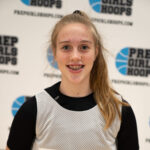 Sammi Beyer 5'7" | CG Appleton East | 2023 State WI
The Appleton East guard also had a successful week in Minnesota. She began it with an excellent showing at St. Thomas' Elite camp, where she was one of the most impressive guards in the gym. Her game is always rock solid. She's going to shoot at a high level wherever she goes, and she doesn't make many mistakes with the ball. A college coach I talked to even highlighted how much she's gotten better at being a lead guard and making her teammates better. I love watching her play because she has the confidence and work ethic to succeed wherever she goes.
Antionique Auston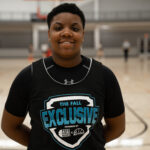 Antionique Auston 5'8" | CG Sun Prarie | 2023 State WI
The best way to play Auston is to use her as a mismatch hunter. In her last game against an uber-talented All-Iowa Attack team, that's what she did. She is an undersized four that handles the ball like a guard, and All-Iowa Attack's defense had no answers. Auston's performance was the main reason they bounced back after a rough game the day before against North Tartan.