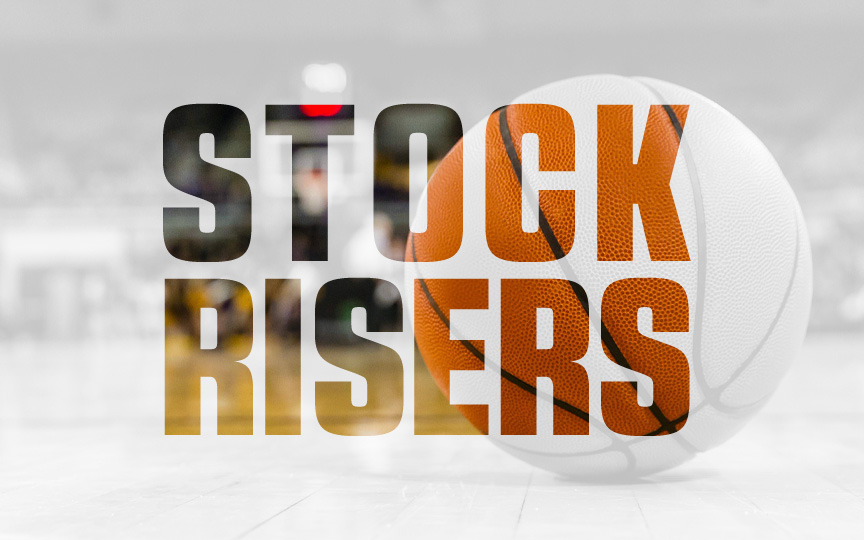 Posted On: 06/22/22 11:04 PM
Two weekends ago, the Central Jersey Hawks featured at the NJ Rise Showcase, notably their 15U (9th/10th Grade) team. With so many great programs in Central Jersey already, the Hawks are doing what they can to distinguish themselves from the crowd and looking back to that tournament, their brand of basketball is exciting to watch and is what puts them over the top. Here's a quick look at a number of players on that team.
Emily Tvrdik - 5-10 G/F, Wall (2024)
Tvrdik is currently ranked in our 2024 prospects list and for good reason. This versatile rising junior can do a plethora of things on the floor and has excelled recently on the defensive side of the ball. Looking at her game, she mixes her shot selection well and definitely likes to get physical in the lane. The same goes on defense, maybe even moreso there considering how great of a shot-blocker and game disrupter she's become.
Reese Fiore Reese Fiore PG Shore | 2025 State NJ - 5-7 G, Shore Regional (2025)
Fiore as a three and D type player as a freshman, consistently putting up numbers beyond the arc as one of Shore's best three-point shooters and putting in work with perimeter