Prep Girls Hoops spent a few days down in Chuck Town to take in multiple events. Let's take a look at some members of the 2025 Palmetto State right here in this article from the Charleston Southern Team Camp.
Cokey Suddeth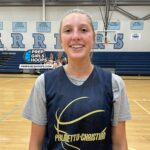 Cokey Suddeth 6'0" | SF Palmetto Christian Academy | 2025 State SC – Palmetto Christian Academy (Mount Pleasant) (pictured on front)
Cokey has really sprouted up in the past year and her game as did the same. Suddeth is playing with more confidence and finishing with her left-hand very comfortably here today. Cokey can step-out and knockdown the open jumper. She averaged 16 ppg and 5.4 rebounds last season for PCA. Suddeth has soft hands and a nice touch around the rim. Prep Girls Hoops is looking forward to seeing her progression down the road. Cokey also plays volleyball in the fall.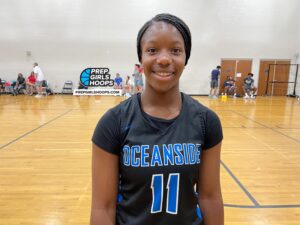 Kaylin Brown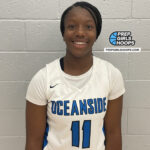 Kaylin Brown 5'9" | SF Oceanside Collegiate | 2025 State SC – Oceanside Collegiate (Mount Pleasant) 
Brown is a pass first point guard who really can set the table for the Lady Landsharks. Kaylin was able to drop a few floaters along the way today. She really looks to play the game at a good pace at all times and rarely turns the ball over. Kaylin is one of the main building blocks for the Oceanside Collegiate program moving forward.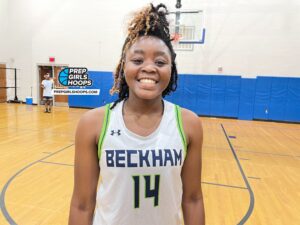 Logan Collins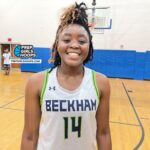 Logan Collins 5'6" | PG Lucy Beckham | 2025 State SC – Lucy Beckham (Mount Pleasant) 
Collins plays in the backcourt for the Lady Bengals as the main ball-handler. Logan can switch gears and get by defenders in the front court and the open floor. She knocked down some late three pointers today in a game. Collins averaged 9.8 ppg last season as a freshman.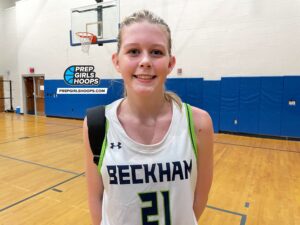 Annabelle Cox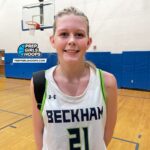 Annabelle Cox 5'10" | PF Lucy Beckham | 2025 State SC – Lucy Beckham (Mount Pleasant)
Cox made the move over from Palmetto Christian Academy to the Lady Bengals this off season. Annabelle likes to play out on the perimeter more as a combo forward. She was able to finish a nice up and under move along the baseline. Annabelle has good length with her wingspan to be disruptive at times in the passing lanes.