June is an eventful month on the basketball calendar with teamcamps taking place at various colleges, universities and even high schools. One of the larger ones occurred this past weekend in Columbia.
Hosted by two-time national championship winning Gamecocks coach Dawn Staley and the University of South Carolina, its team camp welcomed over 100 teams – including a few junior varsity teams – to the Palmetto State's flagship campus. In addition to utilizing the garnet and black's primary Colonial Life Arena, it also used courts at the Carolina Coliseum as well as at the Strom Thurmond Wellness & Fitness Center.
Prep Girls Hoops made the trip to UofSC for its team camp. Here are a few more of the 2023s that caught our attention.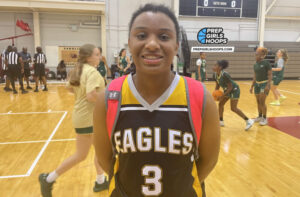 Erianna Wardlaw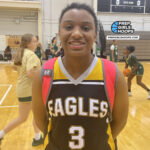 Erianna Wardlaw 5'7" | SF Greenwood | 2023 State SC – 2023 – Greenwood HS – Wardlaw showed up to the South Carolina team camp prepared to show out. She was the co-captain for the Eagles varsity team in 2021-22 and she will almost certainly assume that role once again with her co-captain having graduated. Wardlaw takes care of the ball, limits turnovers and showcases her superb dribbling capabilities. She will organize her team's offense in the half court and will fearlessly and ferociously attack the basket. Wardlaw will also come up with plays on the interior as a defender and haul in rebounds. The transition game is another area where she excels.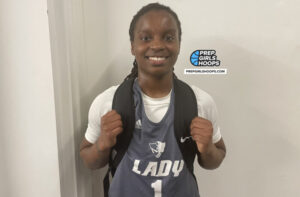 Kwayasia White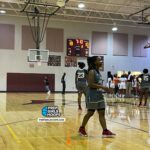 Kwayasia White 5'5" | PG Fort Dorchester | 2023 State SC – 2023 – Fort Dorchester HS – Listed at 5-foot-5, White has shown improvement over the years as she has transitioned into becoming a rising upperclassman. White has shown throughout her career in a Patriots uniform that she is an at-will scorer with the ability to attack the rim. White knows when to score as well as when to pass and is not afraid of contact that can have her be at the free throw line. Helping her talents as a ball distributor is how quick and agile she is with the ball in her hands. This particularly displays itself when she gets out in transition.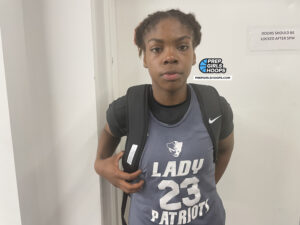 Denver Mathis Denver Mathis 5'10" | PF Fort Dorchester | 2024 State SC – 2023 – Fort Dorchester HS – White was not the only rising senior that put together a stellar outing at Dawn Staley's Gamecocks camp. Mathis also showed her knack for taking care of the ball and converting on high-percentage shots. She presents a height advantage over many an offensive and defensive assignment at 5-foot-10 and is versatile as she finds time as either a forward or a wing. Mathis can corral a good number of rebounds, collect a good number of steals and can be an at-will point-getter in her own right. In 2021-22, Mathis averaged 10.2 points, 8.2 rebounds and 1.4 steals for a 5A Patriots team that finished with a 14-11 record.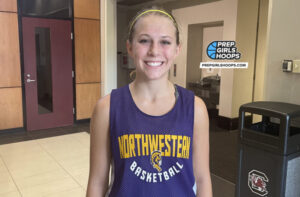 Darby Grigg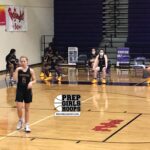 Darby Grigg 5'5" | PG Northwestern | 2023 State SC – 2023 – Northwestern HS – Big play time is usually Grigg play time for the Trojans. In addition to how she performs on the basketball court, she also excels on the soccer pitch at Northwestern. Grigg can take care of the ball and approaches every game she plays in with a fearless attitude. She is not afraid to go directly at the rim when she attacks and also comes through with perimeter defense. She makes plays in the transition game, will make and take her fair share of 3-point attempts and is also effective as a defender and ball hawk.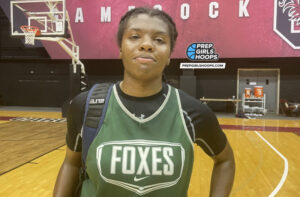 Hillary Offing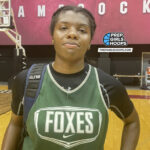 Hillary Offing 5'11" | PF Dutch Fork | 2023 State SC – 2023 – Dutch Fork HS – Offing was one of many standouts that did not have far to go to arrive at the South Carolina team camp given the Silver Foxes are a Columbia-area team. If one word can describe Offing's game it would be versatile. She typically plays as a three or four as either a small or power forward but possesses the ball handling and floor running attributes of a traditional guard. Her scoring and rebounding abilities make her a double-double threat on a game-by-game basis and she is not afraid to draw contact and head to the free throw line. Being a hard-nosed defender that can come away with steals and block shots is another element to her complete game.