The University of South Carolina has become hallowed grounds in women's basketball circles since Dawn Staley assumed the reins as head coach of the Gamecocks. Those garnet and black-colored hallowed grounds were the site of one of the latest team camps that emanated from the Palmetto State's flagship university.
The weekend camp hosted teams from not only its home state, but also those such as North Carolina, Georgia, Florida and Kentucky.
We at Prep Girls Hoops were on site in Columbia for the festivities. Among those that brought their A-games to Soda City were rising freshmen, eighth and seventh graders.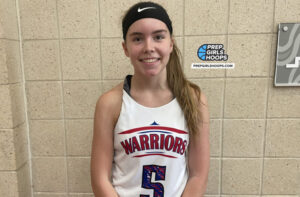 Kyndal Haroski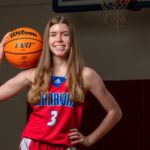 Kyndal Haroski 5'7" | SG Riverside | 2026 SC – 2026 – Riverside HS – Haroski has made a habit to "woman up" at this early stage in her preps career. The rising Warriors freshman impressed at the Furman camp earlier in the month and did more of the same at the Gamecocks camp. Haroski has no problem taking and making plenty of her attempts from long range. She also throws defenders off guard with her ability to penetrate to the rim through a slew of defenders. Haroski knows when to score and when to pass, moves quickly with the ball in her hand and is a constant threat on defense to steal the rock and go the other way with it.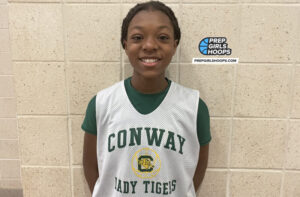 Rebecca Hemingway Rebecca Hemingway 5'4" | PG Conway | 2026 SC – 2026 – Conway HS – Conway can find a way with Hemingway. She comes from a family with a strong and sturdy athletic lineage that is well-known in her area. It clearly has trickled down to her. She played in 17 games last season and is poised to thrive even more in the Tigers backcourt. Hemingway has the ability to score either from range or via driving to the rim through a number of defenders. Hemingway is listed at 5-foot-4 and is also a threat to collect steals with the work she exerts on defense. She is a young up-and-comer who presents plenty of upside.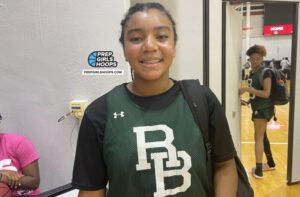 Chaelyn Tifre – 2026 – River Bluff HS – As a 2026, Tifre is one of many looking for breakout seasons as the 2022-23 campaign commences in a few months. She is another that possesses a lot of upside and her showing at the South Carolina camp hints at a bright future. While she can put points on the board from the frontcourt she will also display her skill as an efficient floor runner and ball handler. Tifre will shoot from midrange and will fearlessly attack the rim. She understands that it will result on numerous occasions in her going to the free throw line.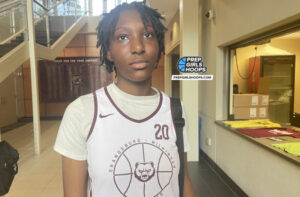 D'ivona Rumph – 2026 – Orangeburg-Wilkinson HS – Following the graduation of seven seniors from the Bruins' 2021-22 rendition, Rumph has a golden opportunity to establish herself among the list of freshmen sure to put forth breakout seasons in 2022-23. Her height advantage enables her to capture rebounds and turn offensive boards into two-point putbacks. Defensively, she keeps her hands stretched out and that wingspan can be an attribute for causing problems for opposing teams as a defender. Rumph can establish herself early and often as a scorer and all-around playmaker. Bruins fans have plenty to look forward to as they watch Rumph work throughout the coming seasons.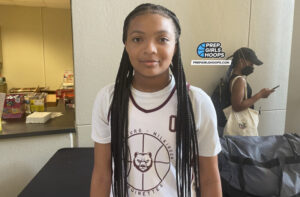 Joliyah Robinson – 2027 – Orangeburg-Wilkinson HS – Following a bevy of graduations from last season's Bruins rendition that made a deep run in the 3A playoffs, coach Cedrick Simpson's 2022-23 squad will unquestionably look younger. Robinson could be part of Orangeburg-Wilkinson's budding youth movement. She will make the most and then some of the playing time she receives and one way she does this is by attacking the rim and converting on high-percentage shot opportunities. Robinson is listed at 5-foot-6 and the centerpiece of her game is what she gets done in the backcourt. She is sure to be one to keep an eye on among the litany of talent already coming to light among the Palmetto State's 2027 class.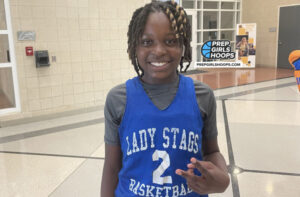 Alaina Carter – 2028 – Berkeley HS – The Palmetto State is loaded with talent in the 2023, 2024, 2025, 2026 and 2027 classes. One would expect a talent-rich state as South Carolina would have names to look out for among the 2028 class as well and Carter looks to be one of those names. Carter will showcase her skilled ball handling prowess and that can translate into what she can get done as a scorer. She attacks the rim with a fearless attitude and finds herself at the right place at the right time on many occasions on the court. Something tells us this will not be the last time we write about one of her stellar performances.