As large as the University of South Carolina's team camp was the final full weekend of June, one had to expect that a number of prospects and teams from outside the Palmetto State would make the trek.
That they did. The camp, hosted by two-time national championship-winning coach Dawn Staley and her Gamecocks hosted over 100 teams – including those from states such as North Carolina, Georgia, Florida and Kentucky. It utilized South Carolina's primary home venue – Colonial Life Arena – as well as a couple of courts at the Carolina Coliseum, two practice courts and four at the Strom Thurmond Wellness & Fitness Center.
Prep Girls Hoops also made it to the home of the garnet and black for what was an event filled with exciting basketball. Here is a look at who were not fazed by the additional travel.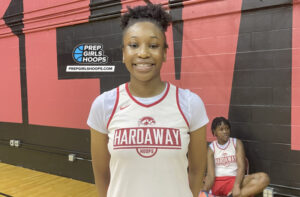 Akilah Shelton Akilah Shelton 6'1" | PF Hardaway | 2025 State GA – 2025 – Hardaway HS (GA) – The Hawks are coming off a 2021-22 season that saw them post a 19-8 record along with a 14-2 mark against foes in Region 2-AAAA. Shelton is listed at 6-foot-1, giving her a height advantage against many a frontcourt assignment. She can run the floor as if she were a guard and is also not afraid to shoot the 3-pointer as if she were a one or a two. Her interior defense also gives opposing teams problems in addition to how efficient she is as a rebounder. Defensively, that height and wingspan she presents also comes in useful when rejecting shots.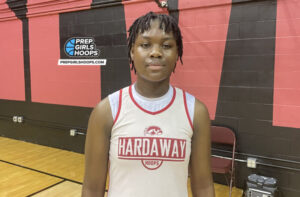 Mikayla Johnson – 2025 – Hardaway HS (GA) – In the 27 games she played in for the Hawks this past season, Johnson let the rest of Georgia high school girls hoops know she is a double-double threat whenever her kicks touch hardwood. Her ball handling skills enable her to dribble out of precarious situations such as double teams. She will shoot the ball from long range or midrange and is unafraid of contact that can put her at the free throw line. A good number of the rebounds she corrals are of the offensive variety. Johnson is also quick and can get from one end of the floor to the other in a short amount of time. She averaged 11 points, 8.1 rebounds and 1.8 steals in 2021-22 for Hardaway.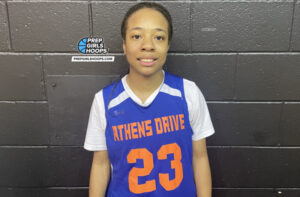 Paris Webster Paris Webster 5'4" | CG Athens Drive | 2023 NC – 2023 – Athens Drive HS (NC) – Webster was part of the winning formula that got the Jaguars its first 20-win campaign last season since 2014-15. The 5-foot-4 rising senior is highly skilled in a number of areas of her game. Webster handles the ball well and thrives as a guard that can organize her team's halfcourt offense. She is also not afraid to draw contact and find her way to the free throw line. Webster has a knack for driving to the rim against a sea of opposing defenses and also displays excellent ball distribution skills. Compiling steals as a defender is another element to her game that she has successfully developed.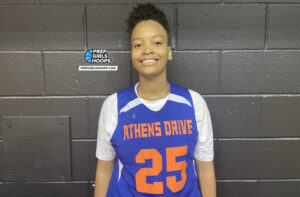 Quincie Toran – 2025 – Athens Drive HS (NC) – Toran got plenty of playing time in her freshman season – 27 games worth as part of what had to be considered a successful 2021-22 season for the Jaguars. Expect her playing time to continue to be on the rise as long as she displays her prowess as a rebounder and ball hawk – not to mention four seniors having graduated from last season's Athens Drive rendition. Listed at 5-foot-10, she particularly has an affinity for converting on high-percentage shots near the basket. Toran also will shoot midrange jumpers. Her freshman season may be only the beginning for this rising sophomore.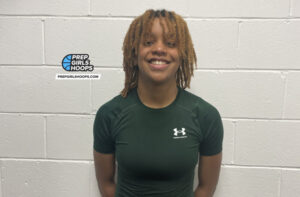 Erin Rodgers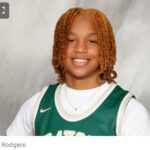 Erin Rodgers 6'1" | SG Grayson | 2024 State GA – 2024 – Grayson HS (GA) – Prep Girls Hoops is familiar with Rodgers given what her stellar performances on the Triumph Region of the Prep Girls Hoops Circuit with Team Huncho Nxt Gen at Peach Games and the Music City Showdown. She stands at 6-foot-1 and combines length in addition to a heigh advantage. Rodgers can move the ball with a great deal of speed and can throw defenders off balance with how agile she is. Add in her ability to be an effective ball distributor and one has a rising junior that is priming herself to continue to be a prospect coaches should have on their radars.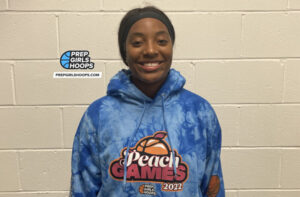 Samara Saunders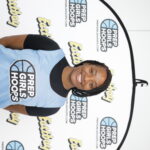 Samara Saunders 5'11" | PF Grayson | 2023 State GA – 2023 – Grayson HS (GA) – Speaking of Team Huncho Nxt Gen 2023 prospects, she too turned heads on the Triumph Region of the Prep Girls Hoops Circuit – including at the Music City Showdown in Franklin, Tennessee. Saunders is a 5-foot-10 big who particularly puts emphasis on what does defensively as a shot blocker and ball hawk. That height also gives her a big advantage near the rim and she uses that to make tough plays against defenders in the paint. Saunders is unafraid of drawing contact and heading to the free throw line as well. She and Rodgers played big roles in the Rams' 22-6 season which included a deep run in the 7A state tournament.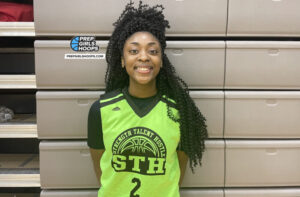 Na'Haviya Paxton – 2022 – Columbia HS (FL) – Paxton is getting a taste of basketball at the high school level one more time this camp/travel season before she takes her talents to the collegiate ranks at Florida Southern. Paxton is a consistent double-double possibility game in and game out with the points she puts on the board and the rebounds she brings down. She also knows when the correct time is the score and to dish the rock. Her travel career has also included a stint on the 3SSB Adidas circuit. Paxton will get from one end of the court to the other quickly and has a versatility that makes her a playmaker in either the frontcourt or backcourt and in a half court set or in transition.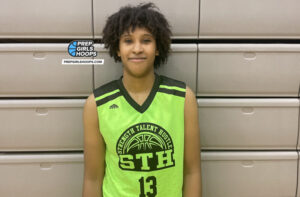 Jolena Gardner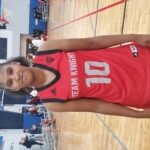 Jolena Gardner 6'0" | PF Columbia | 2025 State FL – 2025 – Columbia HS (FL) – Even with Parker's departure from the Tigers, the Columbia HS girls basketball program will be in good hands with Gardner being part of its nucleus in the coming seasons. She too is versatile in that she will operate on the court as either a forward or as a guard. Gardner will shoot the ball from midrange in addition to doing a great deal of work in the paint where she will score and win plenty of rebounding battles. She is also effective as a transition runner and brings a great deal of athleticism to her team.