The DC Elite Summer League has been a high profile summer series for years now on the boys side and is now becoming the same for Michigan high school girls basketball. They will have some talented prospects to see this Wednesday. Let's take a look at the schedule and 5 players to watch.
6/29 SCHEDULE
Birmingham Groves High School
20500 W. 13 Mile Rd, Beverly Hills, MI
Pontiac vs. Hamtramck (3PM, Court 1)
Southeastern vs. Michigan Collegiate (3PM, Court 2)
Birmingham Groves vs. Mumford (4PM, Court 1)
Harper Woods vs. Michigan Collegiate (4PM, Court 2)
5 PLAYERS TO WATCH
Arielle Dudley (2025, CG, Pontiac)
Dudley is an explosive player for Pontiac. She can score, and do it bunches. Dudley is the type of player that can, and will, hit every statistical category. She could have a double-double in points and rebounds 1 night, and do it again in points and assists the next night.
Samyiah Jefferson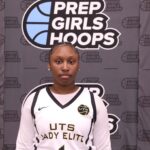 Samyiah Jefferson 5'1" Detroit Mumford | 2023 MI (2023, PG, Detroit Mumford)
Jefferson has a nice combination of strength, smarts, and athleticism. She can draw contact and shrug it off, allowing her to finish and get to the line. Jefferson is a player that shows up big in big moments. She'll flat out win games for Mumford this season with her clutch play.
Aniya Owens (2023, PG, Detroit Southeastern)
Owens is a player to keep an eye on this season for Southeastern. She can score with her ability to attack the rim off the bounce and can be a playmaker on that end of the floor. Owens is a really good perimeter defender that can pressure the ball and force turnovers.
Cleaira Peterson Cleaira Peterson 6'0" | PF Harper Woods | 2025 State MI (2025, PF, Harper Woods)
Peterson is a raw talent with a huge upside. The tools are all there for her to be a big time basketball player. She plays with grit, toughness, and athleticism on both ends of the floor. College coaches will want to make note of Peterson.
Kaitlyn Sanders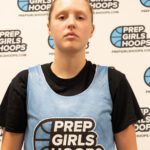 Kaitlyn Sanders 6'1" | SF Birmingham Groves | 2023 State MI (2023, SF, Birmingham Groves)
Sanders should be considered a must see prospect by some college coaches. Her versatility is a huge strength and will translate to the next level. Sanders has length and knows how to use it. She's a matchup nightmare with her combination of length and ball skills.