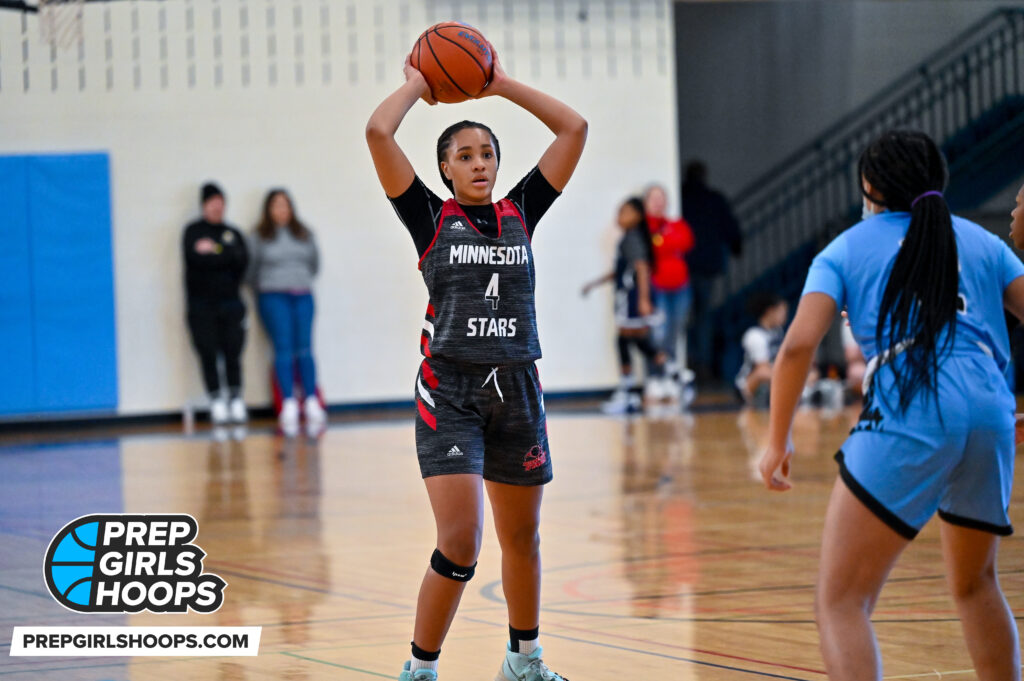 Posted On: 06/23/22 7:30 AM
Last week we brought you the first installment of our Class of 2026 Watch List, 20 incoming freshmen we think are worth paying attention to. With a brief pause for Summer Jam, we resume our list today with part 2. The final two installments will follow this week with the entire Freshmen 50 being determined following the Prep Girls Hoops Freshmen Showcase on Sept. 18. That new event was announced yesterday (click here for more details) and offers a great opportunity for incoming 9th graders to make an impression prior to the first ranking of the class. Think of it as a Top 250 Expo just for freshmen.
One reminder as we bring you the second set of 2026 Watch List names: These are not necessarily the best 20 players in the class. Rather they are a variety of prospects, some of whom will no doubt end up in the Top 20, and others who are likely to find their place in the first 50 in the Class of 2026. Without further ado, here is the Class of 2026 Watch List, part 2.
Aria Garrett – forward, Dilworth-Glyndon-Felton (Inspired Athletics)
It can be challenging for Minnesota prospects who play