It has been a while since we have seen the region's premier high school ballers in their school's colors as opposed to their AAU gear. The month of June, of course, changes things as the travel schedule takes a back seat to the camp scene.
One of those many camps took place at Furman University in Greenville. Its somewhat mountainous surroundings provide a picturesque backdrop for any sports setting. The purple-tinted home of the Paladins welcomed teams from South Carolina as well as North Carolina, Georgia and Tennessee.
Prep Girls Hoops made the trip up to Furman for day two of the weekend's basketball festivities. Without further adieu, here are a few 2025s and 2026s that turned in impressive performances.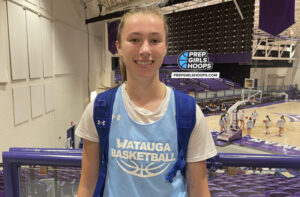 Kate Sears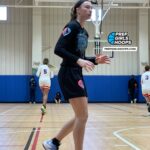 Kate Sears 5'8" | CG Watauga | 2025 State NC – 2025 – Watauga HS – The Pioneers' path to victory is clear with Sears. She consistently made big plays on Saturday in one of her team's matchups against Mount Paran Christian. Sears displays impressive handles and can make tough shots. She also plays with a high basketball IQ and knows when to attack and when to pass. Sears is listed at 5-foot-9 and while she is a 2025, she takes the court with the skillset of an upperclassman. In addition to basketball, she also plays soccer at 4A Watauga. Sears averaged 18.4 points, 5.5 rebounds, 4.3 assists and 1.6 steals per game last season for a Pioneers team that finished 24-4, went 8-2 in its conference and made a deep run in the 4A playoffs.
Jessica Fields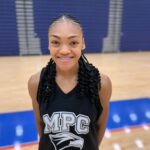 Jessica Fields 6'1" | PF Mt. Paran | 2025 State GA – 2025 – Mount Paran Christian – Fields has wasted no time putting the rest of the Georgia girls basketball landscape on notice – and it has led to a multitude of Division I offers. Fields is a two-sport athlete who also excels on the volleyball court and is listed at 6-foot-1. She puts a number of points on the board and hauls in a number of rebounds – a good bit of them on the offensive glass. Fields is also a skilled and gifted shot blocker. She finished with 24 points to lead the Eagles in what was a competitive contest against Galloway. Ole Miss, Florida State, George Mason, Georgia Tech, Alabama, Mercer, Illinois, Rutgers, FAU and Mississippi State all have offered Fields.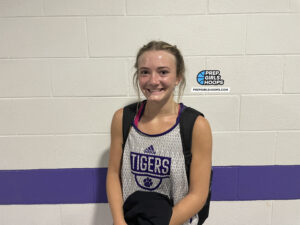 Emma Hunt – 2025 – Darlington HS (GA) – Hunt is also a two-sport athlete that sports Darlington's signature purple except her second sport of choice is softball. Where Boyd shines in the frontcourt, Hunt does the same as part of the Tigers' frontcourt. She knows how to make smart passes either in the halfcourt set or when running the transition offense. Hunt displays impressive handles and also features midrange and long range jump shots as part of her complete game. She finished with eight points – all in the second half – in a Tigers rout of High Point Academy during Saturday's slate of games.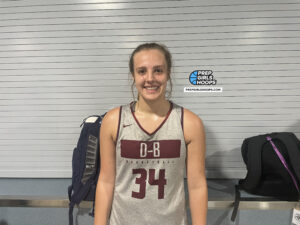 Ashlyn Hickman – 2025 – Dobyns-Bennett HS – Hickman stood out in one of the more entertaining matchups of the day. She scored 10 points as her team kept pace with South Carolina-based Wren throughout much of the contest. Six of those 10 came in the second half. She will be entering her sophomore season in 2022-23. The ability to sink her attempts from midrange and long range are two elements of her overall game as well as being quick with the ball in her hands, converting on high-percentage shots and being unafraid of contact which can put her at the free throw line.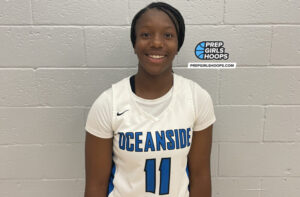 Kaylin Brown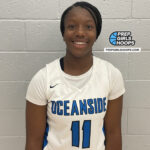 Kaylin Brown 5'9" | SF Oceanside Collegiate | 2025 State SC – 2025 – Oceanside Collegiate Academy – The last time Prep Girls Hoops got a glimpse of Brown, she tallied 12 points in a 3A postseason matchup for the Landsharks against Orangeburg-Wilkinson. Brown is not afraid of contact that can place her at the free throw line. She also does not give up on any play. She can come through with 3-pointers and can make clutch plays on defense as she did on Saturday against Berea with a big steal in the closing moments. She had only six points in that game, but it was half of the Landsharks scoring output as they outlasted the Bulldogs by a baseball-esque 12-9 final.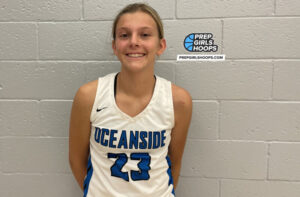 Ava Rush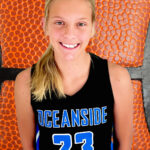 Ava Rush 5'11" | PF Oceanside Collegiate | 2026 SC – 2026 – Oceanside Collegiate Academy – Rush has become used to sporting the color blue. It is one of the colors of Cario MS where she played her junior high ball and now sports the more royal blue tint of the Landsharks. Oceanside Collegiate prevailed in a 12-9 defensive struggle over Greenville Berea and Rush made a big block in the contest's closing countdown. Rush can also get creative with how she finishes around the rim and is willing to absorb contact to find her way to the free throw line. Rush finished with three points in a matchup where defense was queen.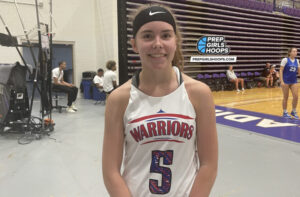 Kyndal Haroski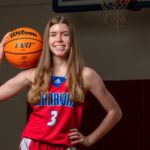 Kyndal Haroski 5'7" | SG Riverside | 2026 SC – 2026 – Riverside HS – With Haroski becoming a major player on the scene, the Warriors achieved its first double-digit winning season since 2011-12 last season. Haroski is multi-talented as a scorer and as a ball distributor. While she can be dangerous from behind the arc, she also has a knack for getting out in transition and converting on high-percentage shots near the rim. Haroski is also not afraid of contact which can place her at the free throw line and comes through on the defensive end of the floor as well. She finished with 14 points in a one-sided victory against Daniel on Saturday afternoon.