Desiree Tandy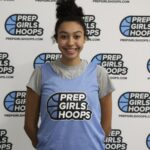 Desiree Tandy 5'9" | SF Danville | 2023 State KY -Danville-F/C-5'11
When I watched Desiree Tandy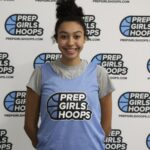 Desiree Tandy 5'9" | SF Danville | 2023 State KY play I was in awe of her talent and abilities. She has superior length and really good athleticism, Tandy is an ultimate competitor who plays with that tenacity you want to see out of a player. She's a forward who can guard positions 1-5, Tandy is quick and athletic enough to guard perimeter players. But she has the size, length, and grit to hold her on in post as well. Desiree has a fluid shooting stroke, she can consistently hit mid-range shots, If I was Coach Mason I would run pick and roll/pop plays with her and Love Mays all game. Tandy is an excellent shot-blocker and rebounder, and she leaves it all on the court when plays. She already has offers at the NAIA level but I see D1 potential in Tandy.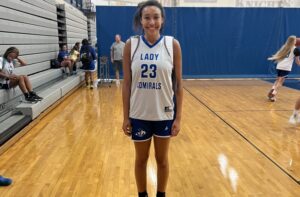 Jaelle Henderson-Paris-G
Jaelle Henderson is a wrecking ball she was terrific scoring in transition, once she gets a full head of steam driving to the rim she becomes very hard to stop. Henderson is a tenacious defender, she knows how to play the passing lanes and come up with steals. She's a rhythm shooter once she finds it she 's pretty much automatic. I expect big things from Jaelle this upcoming season.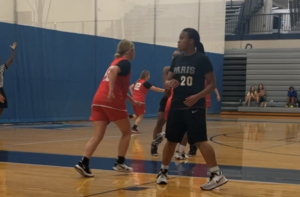 Sanaa Jackson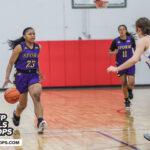 Sanaa Jackson 5'8" | SF Paris | 2023 State KY -Paris-G
Sanaa Jackson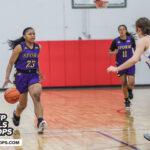 Sanaa Jackson 5'8" | SF Paris | 2023 State KY is a fierce competitor she plays hard on both ends of the floor. She is super athletic I saw several times where she scored at the rim with an acrobatic layup. Jackson has no issue finishing with contact when she drives inside her slashing ability helps her penetrate the defense with ease. She is money from mid range but she can hit three pointers as well. Jackson is an expectational rebounder for a guard she crashes the boards and has a very quick second jump. Sanaa could step on a college court right now and be effective. She is the senior leader for the Lady Hounds I expect her to lead her team to a region title birth this season.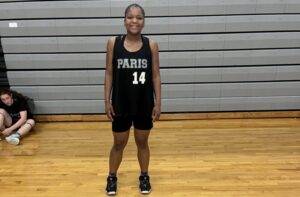 Claire Roberts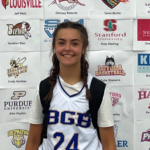 Claire Roberts 5'8" | CG Lexington Christian Academy | 2025 State KY -Lexington Christian-CG-5'8
Claire Roberts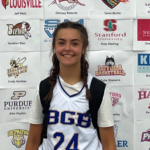 Claire Roberts 5'8" | CG Lexington Christian Academy | 2025 State KY is a player who plays with control and at her own pace she never lets the game speed her up. She is a very skilled ball handler, that can play point guard as well as the shooting guard position. She's really crafty on offense she has knack for getting to the free throw where she shoots an incredibly high percentage. Claire is a dead eye shooter with excellent range from long distance. I like the form of her jump shot it's almost perfect if you ask me. Roberts has endless potential she will lead her team in scoring and be the first option offense this season for the Lady Eagles.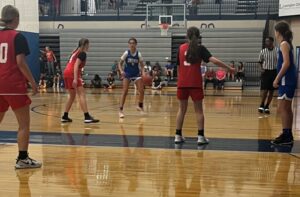 Jaelee Knowles-Frederick Douglass-F
Jaelee Knowles loves the game of basketball she brings passion, and fieriness every time she steps on the court. She's a class of 2027 prospect but she already has that D1 type of frame, with her outstanding length and wingspan. Knowles is a great interior and exterior defender, she can block shots from the perimeter and in the paint. Jaelee has that uncanny ability to rebound the basketball she always knows where she needs to be on the court. As she continues to develop her game Knowles will become one of the best players in the 42nd district.