Prep Girls Hoops Missouri spent two days in Columbia attending the Missouri Basketball Coaches Association Small College Showcase.  The event featured many talented prospects who are operating under the radar. Here is a look at some New Names of players who stood out at the showcase.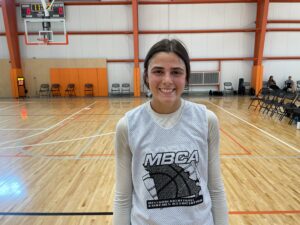 Macie Smith (Fort Osage): The 5'9″ 2023 shooting guard was one of the most impressive players in the camp. She is a good athlete who was very smooth on the drive as she finished with a variety of runners and floaters. She also displayed a nice 3-point stroke, whether it was off the catch or the dribble. She dropped some nice dimes and she had several coast to coast drives for layups in transition.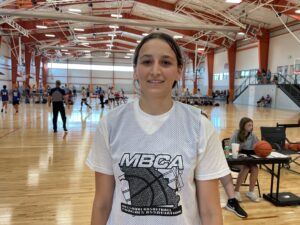 Karlee Ellick (Neosho): It was my first time seeing this 6'2″ 2023 forward and I was impressed with her ability to control the action in the paint. She had good length on defense to block and alter shots. On offense, she had good fundamentals and sealed defenders well and caught the ball in traffic. She scored with either hand on moves over over left and right shoulder. She also ran the court well and got a few buckets in transition.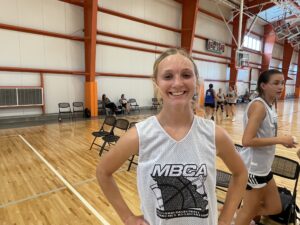 Grace Hill (Warrensburg): A 5'11″ 2023 forward who had a solid skill set and operated well within the 15 feet area. Her mobility on the court was excellent and very fluid. She had a nice turnaround jumper in the post and she scored one some nice baseline drives off a quick first step. She had the ability to beat defenders off the dribble going either left or right. She also had a nice shooting touch from the mid-range area.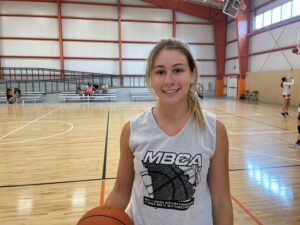 Sara Gratake (Silex): A 5'11″ 2023 forward who was very mobile around the post area and she loved to run the court in transition. She made solid moves around the basket, including a very nice spin move in the lane to free herself up for a layup. She kept the ball up and did a good job of using the glass to finish.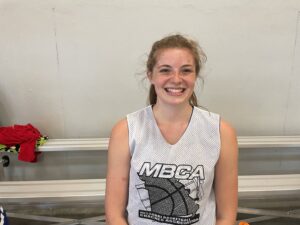 Madison Brown (Prairie Home): A 5'8″ 2023 guard who could handle the ball and be a playmaker with when she has the ball in her hands. She also plays well without the ball as she constantly moved and got herself open, which resulted in several buckets and good scoring opportunities. She also did a good job of rebounding the basketball.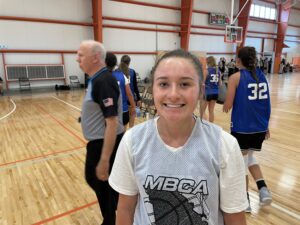 Addy Henke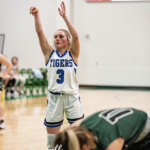 Addy Henke 5'5" | PG Princeton | 2025 State MO (Princeton): A 5'4″ 2025 point guard who is very talented  and just as tough. She was very effective at scoring in the paint despite being one of the smaller players on the court. She was very crafty with her footwork and use of fakes. She has solid quickness and she has a variety of escape moves to break down defenders to get off her own shots, which include 3-pointers and pull up jumpers in the lane.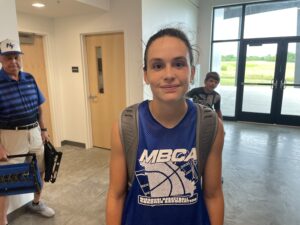 Carly Dorson (New Franklin): A 5'10″ 2023 forward who plays the game with a lot of energy and activity. If she gets a rebound, she's very comfortable taking the ball and jetting up court to lead the fast break. She was always hustling for rebounds and getting on the floor for loose balls. She  was strong on the baseline drive and she could also hit the open 3-pointer off the catch.