Prep Girls Hoops Missouri takes a look at the members of Team No. 3 from last weekend's Missouri Basketball Coaches Small College Showcase in Columbia.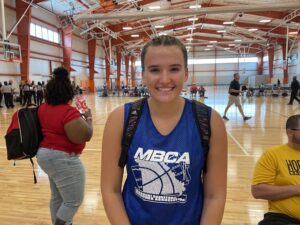 Kameron Green Kameron Green 5'4" | PG Fair Grove | 2023 State MO (Fair Grove): The 6'0″ forward was one of the most impressive players at the camp as she looked dominant at times at both ends of the court. She scored quite easily around the basket as she displayed good footwork, a good shooting touch and a variety of post moves. She also ran the court and finished in transition. She rebounded the ball well and was stout defensively with several blocked shots during the camp.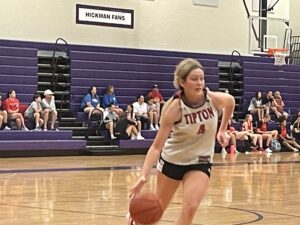 Myra Claas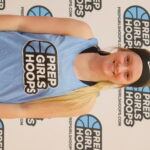 Myra Claas 5'6" | CG Tipton | 2023 State MO (Tipton): The 5'7″ 2023 guard was also one of the top players in the showcase as she displayed all of her offensive tools. In her first game, she was playing the role of a facilitator as she showed her excellent court vision and passing skills from multiple angles. As the event went on, you started to see her scoring ability from all three levels. She is a comfortable 3-point shooter who can also get a bucket off the drive.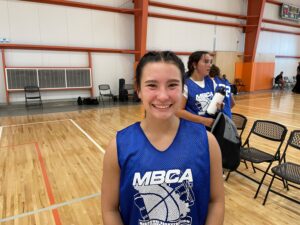 Ireland Jones (Clever): The 5'5″ 2024 point guard is the consummate point guard who plays the game to serve others with her ability to distribute the ball and make her teammates better and comfortable on the court. She is also a skilled offensive player who can make the 3-pointer and create off the dribble. She has a very nice hesitation move that keeps defenders off balance as well. And I always like to point out what a great teammate she is out there. You can never have too many like her on your team.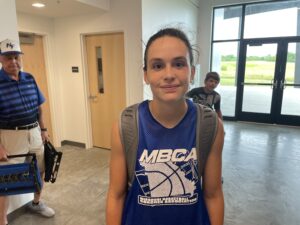 Carly Dorson (New Franklin): A 5'10″ 2023 forward who plays the game with a lot of energy and activity. If she gets a rebound, she's very comfortable taking the ball and jetting up court to lead the fast break. She was always hustling for rebounds and getting on the floor for loose ball. She was strong on the baseline and she could also hit the 3-pointer off the catch.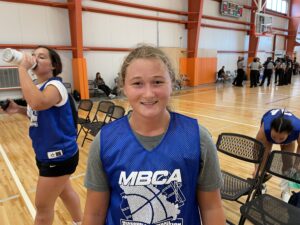 Isabella Corrado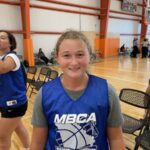 Isabella Corrado 5'5" | CG Rock Bridge | 2023 State MO (Rock Bridge): A 5'5″ 2023 guard who is a pure shooter, which she showcased in the first game when she hit four 3-pointers in the first half alone. She could really shoot it from the corner. She also attacked the basket hard and didn't mind drawing contact when she got into the lane while defenders were bouncing off of her.
Kimberly Maxwell (Warrensburg): A 5'11″ 2023 forward who is a good athlete and did a solid job as a rebounder and defensive presence. She was very active and she used her length very well at both ends of the court. She had a quick second jump on the offensive boards. She also did a good job of making her free throws.
Reagan Arrowood (South Callaway): A 5'8″ 2025 guard who played with a lot of energy. She was a very active rebounder as a guard and she moved very well without the ball on the offensive end. She moved well to get to the open spots and she could knock down the open 3-pointer.