The New Mexico Summer Basketball Shootout is being hosted by La Cueva High School, Sandia High School and Cibola High School. This tournament is being played from Thursday June 23rd to Sunday June 26th. There will be nineteen varsity teams competing in this tournament that is starting with pool play than followed by a single elimination tournament. There will be several players to keep an eye on during this weekend.
Arianna Palacios from Valley High School will be a player to watch during this weekend. The Valley point guard will have some success running the offense for her squad this weekend, Despite at her size, Ariana plays with a lot of heart. She is a solid spot up three-point shooter who can space the floor with her shooting.
Kathleen Obisike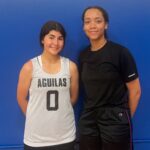 Kathleen Obisike 5'11" | C Hope Christian | 2023 State NM from Hope Christian will be one of the top big's to watch this weekend. During the pool play of games this weekend, you can almost guarantee Kathleen putting up huge numbers.  Kathleen is a consistent double-double machine. At her size, she will dominate among the rest of her competition. Kathleen will be one of the top players in this tournament.
Sydney Benally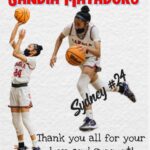 Sydney Benally 5'9" | PG Sandia | 2025 State NM from Sandia High School will be a player who receives a ton of attention this weekend. She is one of the games top two-way players. Sydney will be a problem in this tournament with her all-around play and leadership. She will display her scoring abilities as wells as her playmaking from the point guard position.
Hope Giddings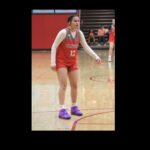 Hope Giddings 5'8" | SG Sandia | 2025 State NM is poised to have a great weekend for Sandia in this tournament. She will provide scoring and improved defense for her team. Hope is another ball handler, and playmaker for her squad. She has made great strides this off-season and will look to carry that success into this tournament. Hope will be a player we should keep our eyes on this weekend.
Halle Peterson from the Rio Rancho Rams will be a returning senior next season. She is a Guard/Wing player that is a versatile player who can impact the game from both sides of the floor. After losing eight seniors from their roster this past season, Halle will be one of the leaders on this team this weekend. She will be a player I expect to take the next step in this tournament.
Audriana Wright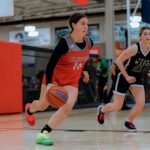 Audriana Wright 5'10" | SF Sandia | 2025 State NM is one of the core players for the Sandia Matadors and will play a huge role in this tournament this weekend. These last few weeks, she has been on a roll with her play. Audriana will make an impact with her three-point shooting and defense on the other side of the floor. She will be a fun player to keep your eyes on for this weekend.
Kindyll Sandoval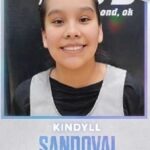 Kindyll Sandoval 5'6" | SG V. Sue Cleveland | 2024 State NM will be a player under the spotlight this weekend. The sophomore guard will have many opportunities this weekend to showcase her skills for Cleveland High School. Cleveland had nine seniors graduate from the roster and will look to Kindyll Sandoval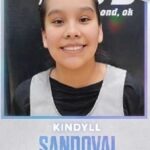 Kindyll Sandoval 5'6" | SG V. Sue Cleveland | 2024 State NM for offense and leadership. The junior will be looking to have her best season to date this upcoming year.